Fall Gala Guide, October 2023  
By
October 12, 2023
0
670
•
---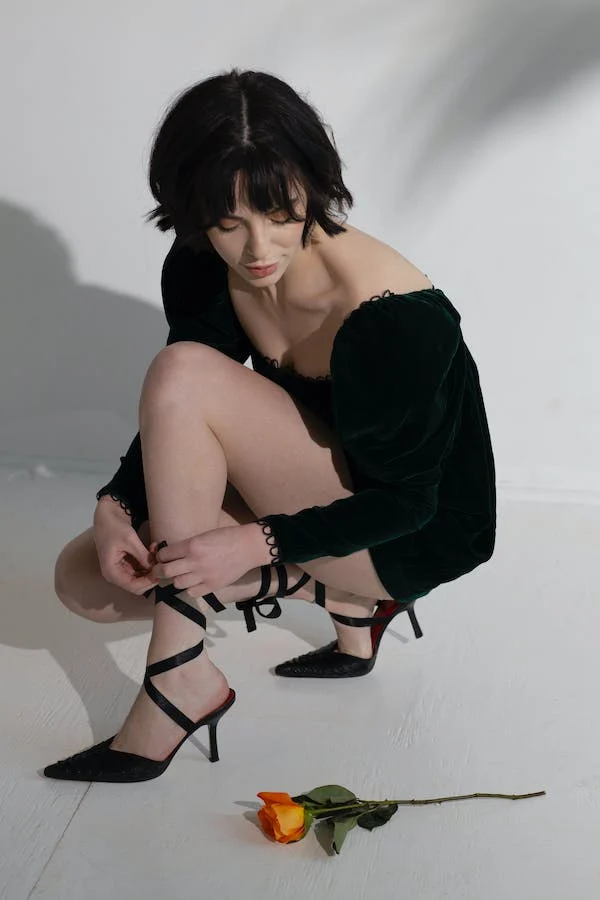 Thursday, Oct. 12
Citizens Association of Georgetown Fall Fundraiser & Cocktail Party  
6-9 p.m., Romanian Ambassador's Residence, 3003 Massachusetts Ave. NW 
Enjoy cocktails, hors d'oeuvres and celebrate the CAG and vitality of our Georgetown neighbors.  
Friday, Oct. 13
2023 Fair Chance Butterfly Bash  
7-11 p.m., The Renwick Gallery, Pennsylvania Ave. at 17th St. NW  
Join Fair Chance for a festive evening of food, drinks, music and dancing in support of our vision of a world where every child succeeds.   
Saturday Oct. 14
The Annual Virginia Fall Races  
Post time-12:30 p.m., Glenwood Park, Middleburg, VA 20117  
The races have been a must-attend event since 1955.  
Walter E. Washington Convention Center, 801 Mt. Vernon Pl. NW  
The Human Rights Campaign annual event celebrates advancements in the fight for full LGBTQ equality.  
The 48th Annual National Italian American Foundation Gala  
7 p.m., Omni Shoreham Hotel, 2500 Calvert St. NW  
Join leaders in business, politics, and the arts at the NIAF 48th Anniversary Gala. The black-tie dinner will celebrate the 2023 Region of Honor, Emilia-Romagna, the Global Italian Diaspora and the 2023 honorees.  
Wednesday, Oct. 19
The Italian Cultural Society of Washington, D.C. Gala Awards Dinner 2023: Green Obsession 
6:30 p.m., Embassy of Italy, 3000 Whitehaven St. NW 
With honorary guest Stefano Boeri, urban forestry pioneer. 
Saturday, Oct. 21
5:30-10 p.m., The Washington Hilton, 1919 Connecticut Ave. NW  
The 36th Annual Bark Ball benefiting the Humane Rescue Alliance (HRA) will be held on Saturday, October 21. We hope you will join us – with your canine companion – in celebrating the people, animals, and members of the community that make up the HRA community.  
5-7 p.m., Rock Creek Park, Picnic Grove 6  
Please join us for a night of drinks, music, hearty appetizers, and park views, while connecting with those who share your love of Rock Creek Park and its watershed.  
6-10:30 p.m., Washington National Cathedral, 3101 Wisconsin Ave. NW  
Break The Cycle: SOME's Annual Gala, is held each year to celebrate the successes of our work at So Others Might Eat, the triumphs of our clients, and recipients of SOME's highest honors.  
Monday, Oct. 23
The Washington International Horse Show  
Through Sunday Oct. 29, time varies depending on specific show, The Show Place Arena, Prince George's Equestrian Center, Upper Marlboro, MD  
The show will be held over seven days and three nights. 
November 2023 
Thursday, Nov. 9
March of Dimes Heroines of Washington  
6 p.m., The Ritz-Carlton, Tysons Corner  
Heroines of Washington is one of the area's most unique events, recognizing and honoring women in the D.C. Metro Area for their dedication to community service.  
December 2023 
Saturday, Dec. 2
The National Building Museum, 401 F St. NW  
The Blue Hope Bash is the premier fundraising gala that benefits patients and caregivers served by the Colorectal Cancer Alliance.  
Sunday, Dec. 3
46th Annual Kennedy Center Honors  
The Kennedy Center, 2700 F St. NW  
This year's honorees include Billy Crystal, Renée Fleming, Barry Gibb, Queen Latifah, and Dionne Warwick.  
Friday, Dec. 8
British Christmas Luncheon Gala  
12-3 p.m., The Fairmont, 2401 M St. NW  
More info to come.