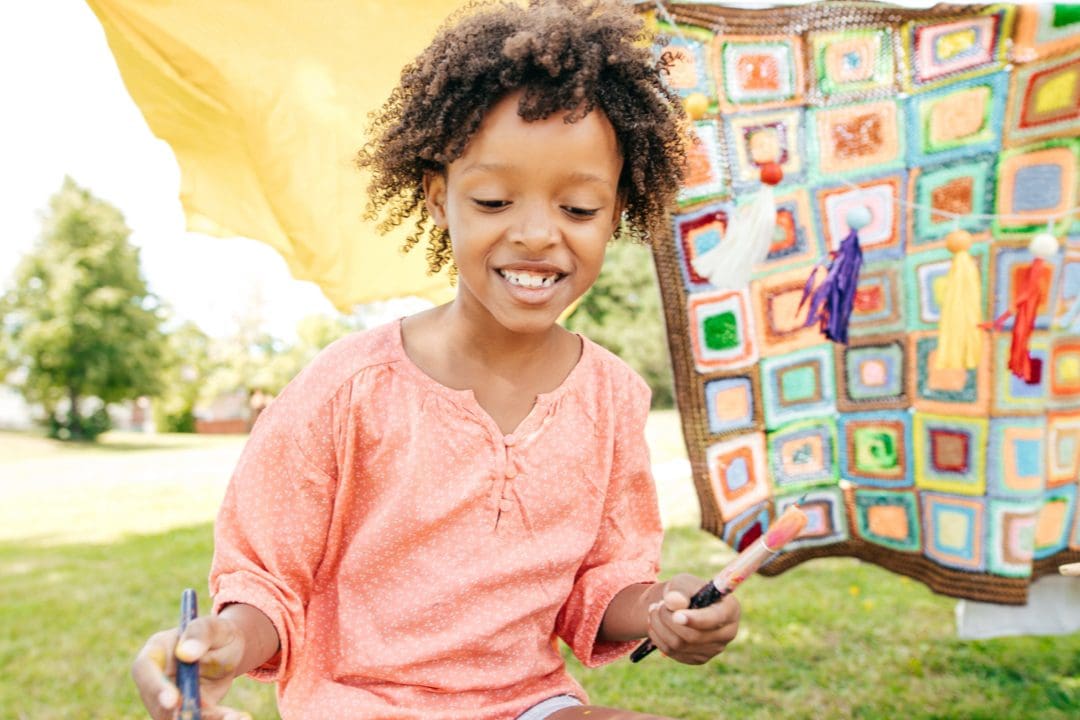 Bring your family to celebrate D.C.'s quilting community at the museum during its 42nd-annual Celebration of Textiles. Make your own quilted square, tour our new exhibition of handmade quilts, and meet D.C.-area quilters who are keeping traditions alive or innovating what a quilt can be. Enjoy other textile demonstrations of weaving, spinning and more throughout the day, and join us on the dance floor for square-dancing lessons and live deejayed D.C. music.
Square Dancing with Square-Dance Quilts
11:30 a.m. "Skip Skip Skip It" by Square Dance Heroes ft. DD Rapman
1:00 p.m. "Square Dance Medley" by Woody Guthrie
2:30 p.m. "Hoedown Throwdown" by Hannah Montana
Exhibition Tour
3:30 p.m. Handstitched Worlds: The Cartography of Quilts
Ongoing Activities
Quilting demonstrations
Patchwork and quilting for upcycling
Collaging a textile bag
Community quilt
Loom weaving
Yarn spinning demonstrations
Lacemaking demonstrations
Live deejayed dance floor
Local fiber animals
Gallery scavenger hunt
Other arts, crafts and more!