Weekend Round Up January 31, 2013
By
February 4, 2013
0
847
•
---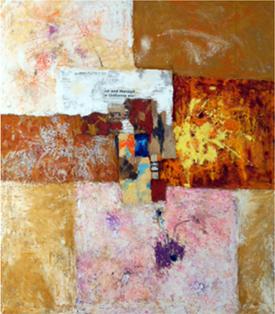 "Authors on Deck" – Churchill and Sea Power by Christopher Bell
January 31st, 2013 at 12:00 PM | Free | Tel: 202-737-2300 | Event Website
As part of the United States Navy Memorial's "Authors on Deck" book lecture series, author Christopher Bell will present his latest work, Churchill and Sea Power (Oxford University Press, 2012). Bell addresses a surprisingly neglected aspect of Winston Churchill's career: his attitude to sea power.
Following his presentation, Bell will be available for a Q&A session and book signing.
Address
United States Navy Memorial, Naval Heritage Center; 701 Pennsylvania Avenue, NW
Parish Gallery Georgetown: "Through the Years" Group of Gallery Artists
February 1st, 2013 at 06:00 PM | parishgallery@bigplanet.com | Tel: 202 944 2310 | Event Website
This opening reception entitled "Through the Years" features a group o gallery artist that at one point had shown at The Parish Gallery. Over the past 21 years, The Parish Gallery have shown so many exciting and talented artist. This exhibition the gallery will be showing both mid-career and masters.
Address
Parish Gallery
1054 31st Street, NW
Choral Evensong
February 3rd, 2013 at 05:00 PM | Free | diana@christchurchgeorgetown.org | Tel: 202-333-6677
Christ Church, Georgetown, continues its Choral Evensong series on Sunday,February 3 at 5 p.m. with the music of Philip Radcliffe, Herbert W. Sumsion, and Edward C. Bairstow. Sung by the professional Choir of Christ Church, this series is free and open to the public as a gift to the community.
Address
Christ Church, Georgetown
31st and O Streets, N.W.
Turn Up the Heat! Annual Gala
February 4th, 2013 at 06:30 PM | Tickets start at $275 | ocna@ovariancancer.org | Tel: 202-331-1332 | Event Website
Join the Ovarian Cancer National Alliance for an evening of delicious food that helps raise awareness of ovarian cancer and support programs for women with the devastating disease. We are once again teaming up with dozens of celebrated women chefs from the District of Columbia, Maryland and Virginia. Our 8th Annual Gala highlights the best of these chefs' talents and raises funds for ovarian cancer.
Address
Ritz Carlton, 1150 22nd St NW
14th Annual Washington DC International Wine & Food Festival
February 5th, 2013 at 04:00 PM | $75-$125 | sgregory@webportglobal.com | Tel: 202-312-1300 | Event Website
With our increasingly knowledgeable consumer base, the 2013 Festival will be extended over several days and will include seminars, tastings, food pairings, dinners, and a signature event each evening. Our goal is to provide guests with multiple, focused opportunities to sample high quality food and wine, meet and greet winemakers, chefs and tastemakers, and continue our tradition of sharing the art, culture and fun of food and wine.
Address
1300 Pennsylvania Ave., NW
Straight Talk With Liz Ann Sonders
February 6th, 2013 at 06:00 PM | Free | john.welch@edelman.com | Tel: 800-750-9539 | Event Website
Liz Ann Sonders, Schwab's Chief Investment Strategist, takes a look at what she sees on the horizon for the markets and economy in 2013. She will share her perspective on changes coming out of Washington and the impact they may have on individual investors, especially for those nearing or in retirement. This video presentation will be followed by a branch-led discussion.
Address
7401 Wisconsin Ave, Suite #100; Bethesda, MD 20814
CAG: 4th Annual Georgetown Art Show
February 7th, 2013 at 06:00 PM | Tel: 202-368-5878 | Event Website
CAG (Citizens Association of Georgetown) invites all to celebrate and view the talent and creativity of Georgetown resident artists at CAG's 4th Annual Georgetown Art Show. Free to the public, the show will launch with an opening reception on Thursday, February 7th from 6 to 9 p.m. and will be open from Friday, February 8th thru Sunday, February 10th from 11 a.m. to 5 p.m. at the House of Sweden (2900 K Street, NW). CAG's unique show will feature artwork by local Georgetown residents and artists who have studios in Georgetown. Media will include oil and watercolor paintings, prints, sculpture and photography. Most works will be for sale, with a few on loan from private collections. Click here for more about the show.
Address
House of Sweden
2900 K Street NW