Book Hill Art Walk, May 5
By
May 3, 2017
0
177
•
---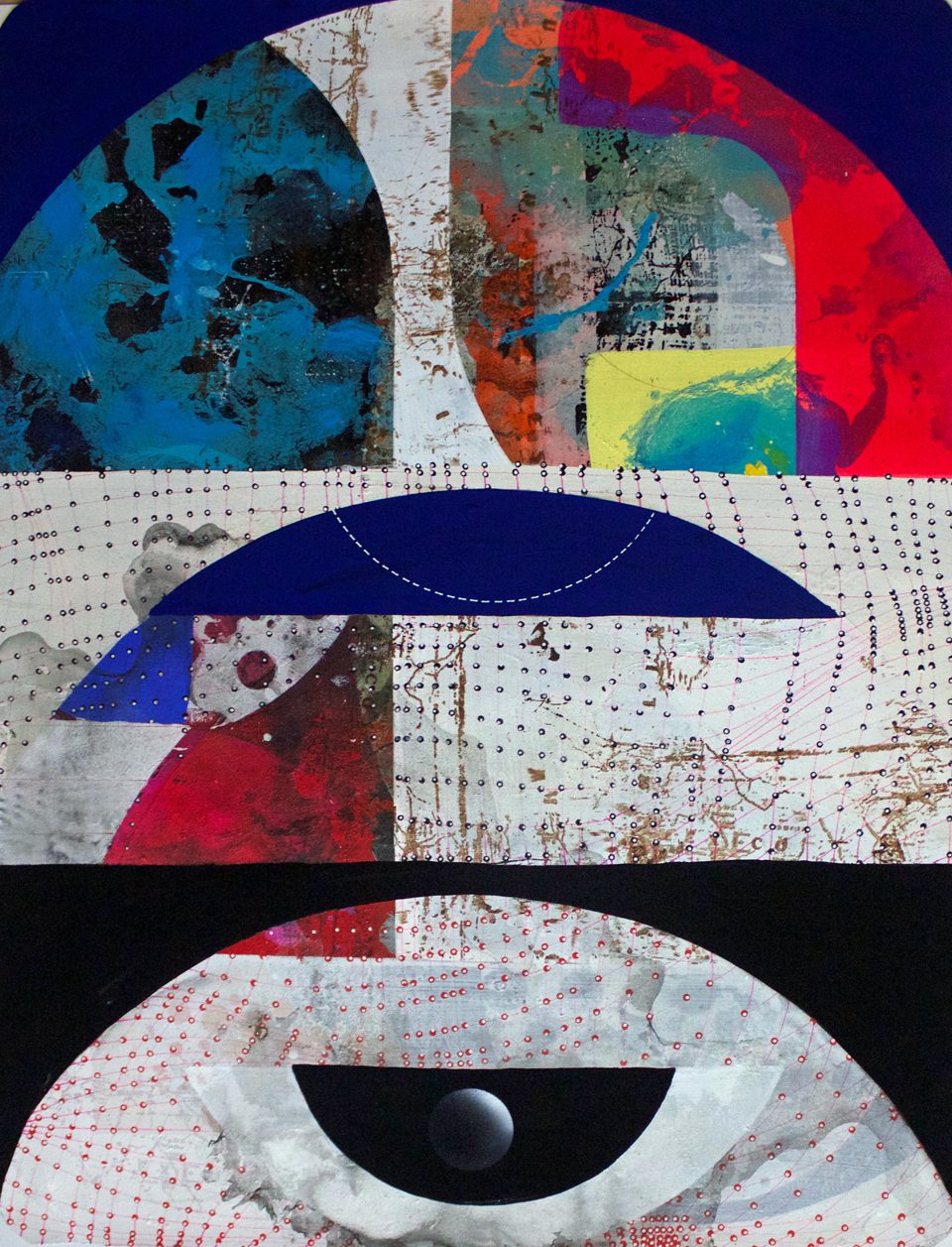 The Georgetown Galleries of Book Hill will host their annual Spring Art Walk this Friday, May 5, from 6 to 8 p.m. The walk has become a staple of the season, an urban harbinger of long, warm evenings and summer's horizon, never failing to bring out the neighborhood in high and boisterous spirits.
The Spring Art Walk is a chance to experience the value that art brings to our lives, the camaraderie it inspires among us and the common ground it tends. As you walk along Wisconsin Avenue and thread your way through gallery after beautiful gallery, you will realize that there is really nothing else like this in the city. And the best part is, should a work of art so inspire you, you can take a piece of the evening home with you.
Here's a look at the featured exhibitions. For more information, visit georgetowngalleries.com.
Addison/Ripley Fine Art
1670 Wisconsin Ave. NW
Joan Belmar: Cambalache
Organized around the exhibition title "Cambalache," an Argentinian slang-language tango song written in 1934, Belmar references in his latest work both the musical culture of his birth and the civic communities in which we all reside. The familiar but deceptive simplicity of the circle and line structure of Belmar's paintings and constructions allows a rich range of palettes, by turns earthy, quietly ashen and rainbow-bright. The sharp tap of a tango heel mingles here with the mellow, smoke-tinged voice of a 1930s cantor.
Artist's Proof
1533 Wisconsin Ave. NW
Shar Coulson: Flora Fauna Figure
Shar Coulson is greatly influenced by the interconnection between humanity and nature. The organic qualities of her work stem from her deep love and respect for nature and its mysterious repetition of line and form. Working from visual memory, Coulson, a founding member of the Chicago Art Salon, explores through her paintings the notions of perception and reality using allusive figuration, gestural line work and organic forms. The figuration appears and disappears within the shapes and gestural movements.
Cross Mackenzie Gallery
1675 Wisconsin Ave. NW
Leslie Parke and Beth Kaminstein: Photographs and Ceramics
Painter Leslie Parke has long used photography as a tool to capture images. She would then translate these ambiguous subjects of reflected insulation foil, saran-wrapped recycling blocks or tire-tread puddles into a language of abstraction. Recently, a museum director asked why she didn't print the beautiful photographs themselves. Beth Kaminstein deftly wields layers of glaze on her oversized clay vessels, just as her mentor, painter Helen Frankenthaler, stained and poured paint on her canvases. The colors are fluid and watery, her glazes smooth and reflective — pooling in glassy deep pockets then pushing up against raw rough and matte clay.
Klagsbrun Studios
1662 33rd St. NW
The Tuesday Night Work: Selected Works
Klagsbrun Studios is the newest member of the Georgetown Gallery clan. This first exhibition will display selected work from the Tuesday Night Group, a fluctuating group of 10 to 20 members who have met every Tuesday night for the past 32 years to draw and paint from life. The show will feature work by gallery owner Micheline Klagsbrun, who brings together drawings on vellum, large canvases, three-dimensional wall hangings and sculptural pieces. Populated by hybrid forms — natural and human, animate and inanimate — her weightless and evanescent works are created through the interplay of lines, colors and textures.
Maurine Littleton Gallery
1667 Wisconsin Ave. NW
David Dodge Lewis and Ephraim Rubenstein: The Quickening Image
"The Quickening Image: The Wax-Resist Drawings of David Dodge Lewis and Ephraim Rubenstein" chronicles a new way to draw. Wax-resist drawing is a layered, large-scale, mixed-media approach that utilizes wax as a resist for subsequent ink and charcoal washes. It incorporates both wet and dry materials, as well as linear and painterly elements. The exhibition is also the story of a 20-plus-year collaboration between Lewis and drawing professor Ephraim Rubenstein, who observed Lewis's wax-resist workshops at the University of Richmond in the early 1990s.
Susan Calloway Fine Arts
1643 Wisconsin Ave. NW
Karen Silve: Beijing Trees
Abstract painter Karen Silve recently traveled to Beijing, where ancient traditions and the wisdom of thinking in terms of centuries rather than years were apparent in the way the Chinese nurtured their trees. Each branch was thoughtfully pruned every year. The trunk, the strength of the tree, had everything to do with its foundation. The top of the trees had new life every year. Due to the consistent and careful pruning, they were rife with blossoms. And so, a state of renewal built on strength and wisdom became the direction of Silve's new body of work.
Washington Printmakers Gallery
1641 Wisconsin Ave. NW
Nina Muys: Up-Close and Far Away
Nina Muys's home in Silver Spring is adjacent to a creek and surrounded by gardens and wildlife. She has a second studio on the water on Maryland's Eastern Shore. Her carborundum intaglio prints are close observation of flowers and objects found in her environment, expressing a deep and peaceful connection to the natural world. Complimenting this local inspiration, wanderlust is a theme of her corresponding monoprints, which take viewers on journeys to Italy, Germany, Maine and Cali