Staff Picks: The Sweetness of Summer
By
August 10, 2017
0
223
•
---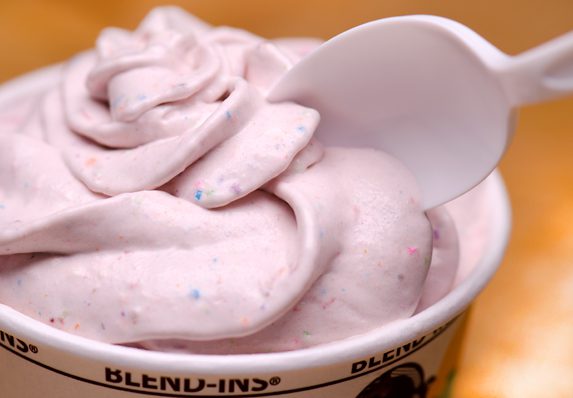 Sonya Bernhardt

Recently, I was searching for a good frozen recipe for a summer dinner party and discovered this Aperol sorbet concoction. It is delicious, even without the Prosecco. This one is for adults only:
Aperol Spritz Float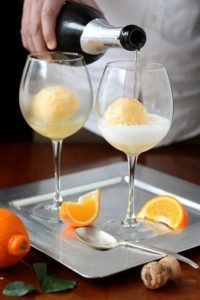 by HonestlyYUM
Ingredients (makes ~2 pints):
1/2 cup Aperol
3 cups water
2 cups sugar
1 1/2 teaspoons orange zest
Prosecco
Directions:
If your ice cream machine requires you to freeze the machine's base, do so ahead of time.
Add the water and the sugar to a medium saucepan over medium-low heat. Stir to combine, and cook until the sugar has dissolved.
Remove the simple syrup from the heat and let cool to room temperature.
Add the Aperol and the orange zest and place in the refrigerator until well-chilled (at least 2 hours).
Churn the sorbet according to the ice cream machine's instructions.
Transfer the sorbet into a storage container and freeze until firm.
Once frozen, add one scoop of sorbet into a chilled coupe class.
Top with chilled Prosecco and serve.
Neshan Naltchayan
Dolci Gelati  |  Shaw, Takoma Park, Old Town Alexandria
The ultimate treat to myself. They serve the best gelatos and sorbettos in their own 18 flavors. Anastasia and her husband, Italian native, chef Gianluigi Dellaccio, are the owners of this fabulous sweet shop! They have three area locations and it is also available at Whole Foods Markets.
Hannah Dodd
Pitango Gelato  |  Penn Quarter
The affogato, a decadent dessert that pairs rich gelato with hot espresso poured over the top, is simply to die for and under $5. Order a chocolate hazelnut base to get the perfect balance of bitter/sweet.
Robert Devaney
Thomas Sweet | Georgetown
The simple coconut ice cream cone is my favorite. I remember when on Father's Day, a few years ago, Barack Obama brought his daughters there. It caused quite the commotion – and The Georgetowner covered it.
Selma Khenissi
Dolcezza

 

|

 

Georgetown
Lemon Ricotta Cardomom. This gelato is full of surprises. First, you taste the perfumy cardamom, then
 

the lemon and ricotta elements, dancing on your taste buds. The lemon has an uplifting quality and the ricotta creates a texture that could be as close to eating a cloud – in gelato form. Heavenly.