Diplomatic Encounters: Japan
By
October 25, 2017
0
352
•
---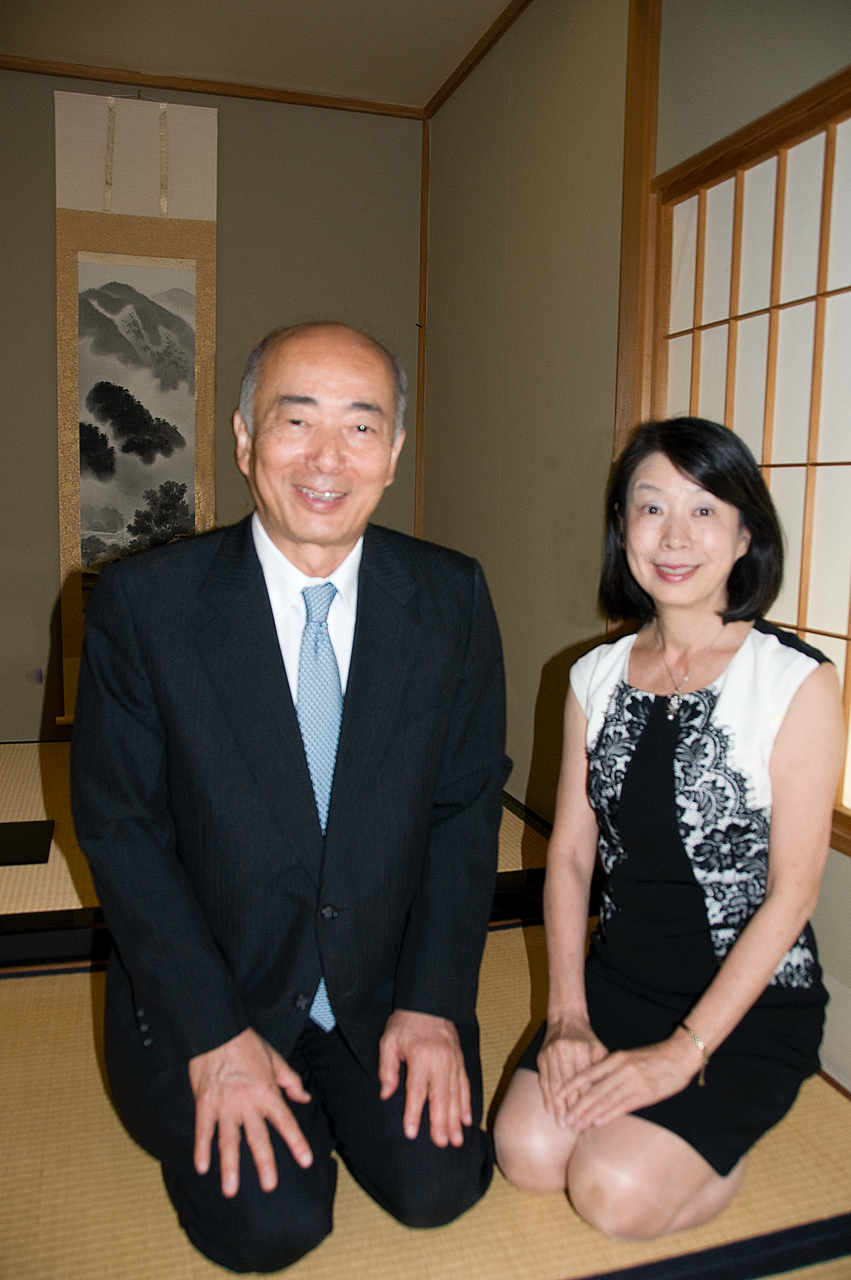 Nobuko's winning smile and welcoming personality, along with the ambassador's charm and sense of humor, have made Ken (short for Kenichiro) and Nobuko Sasae one of the most popular diplomatic couples in Washington. Having been in town now for almost five years, they have hosted countless events, opening their doors not only to welcome Americans and visiting Japanese dignitaries, but also to help raise funds for many of Washington's most cherished charities.
To which charitable organization have they become most attached? Nobuko was quick to answer: the DC Volunteer Lawyers Project. "Female lawyers volunteer to help victims of domestic violence," she explained. Along with aiding the victims, who can't afford a lawyer, this also enables the volunteers to maintain their credentials as lawyers when family obligations keep them from full-time employment. Both Michelle Obama and former U.S. Ambassador to Japan Caroline Kennedy have highlighted the DC Volunteer Lawyers Project in their remarks at the embassy.
For both of them, music is a passion. "Music provides a moment to relax one's mindset," said the ambassador. Representing the very best in Japanese architecture, the residence is not only a spectacular venue but a functional one. It has been home to many concerts, supporting such musical organizations as the Kennedy Center, Young Concert Artists, Washington National Opera and Opera Camerata. A particularly exciting event at the residence was the performance of "Madame Butterfly."
The ambassador places a high value on the many think tanks in Washington and considers them essential in providing him with an understanding of what is happening in the U.S. "It is also a way for us to get our word out," he noted. In
addition to attending — and often speaking at — programs at various think tanks, he frequently invites think-tank scholars to the residence to meet visiting Japanese academics.
I asked Nobuko how she managed to continue her profession as an interpreter while doing all that she does as an "ambassador's wife." It was clear that interpreting was an essential part of who she is. Checking first with her husband to avoid scheduling conflicts, she accepts a certain number of high-level assignments. Careful and selective scheduling makes it all work.
In fact, her many years of interpreting and seeing how conferences are arranged led her to organize the Nobuko Forum at the residence, at which prominent women share their career paths and keys to success. Of interest to the American participants, their life stories also serve to inspire the young professional Japanese women who attend. Nobuko is the forum's moderator; the panelists have ranged from Irish Ambassador Anne Anderson to NBC political reporter Andrea Mitchell.
The ambassador wanted to make sure we had enough time to talk about the National Cherry Blossom Festival, which commemorates Japan's gift of 3,000 cherry trees in 1912 to honor the close friendship between Japan and America. Over the decades, this extraordinary gift has done much to smooth painful memories of World War II. Ambassador Sasae has given the festival high priority and, in addition to the many celebratory events, hosts an annual VIP dinner to underscore its significance.
I asked the ambassador and Nobuko if they had time to travel and what were some of their favorite places to visit. Santa Fe ranked high on their list, with its clean air, musical performances, art and sense of healthy living. They are both admirers of Georgia O'Keeffe. To quote the ambassador: "It is important to reach out and see other parts of the country. We have been to almost all of the states."
A man of quick decisions, the ambassador asked his wife to marry him the very day he met her. He runs the embassy with equal decisiveness, as does Nobuko, charming all she meets and juggling two demanding jobs at the same time.
Finally, asked what they both admired most about the United States, there was no hesitation: friendliness, openness, frankness, candor and the value of individualism. Nobuko also admires the way Americans are open about offering praise. She feels strongly that, whether it is a job well done or a beautiful dress, it is important to compliment someone. "This motivates people and makes them feel good. Everybody likes praise."