Trending: Green Clean Beauty
By
October 25, 2017
0
241
•
---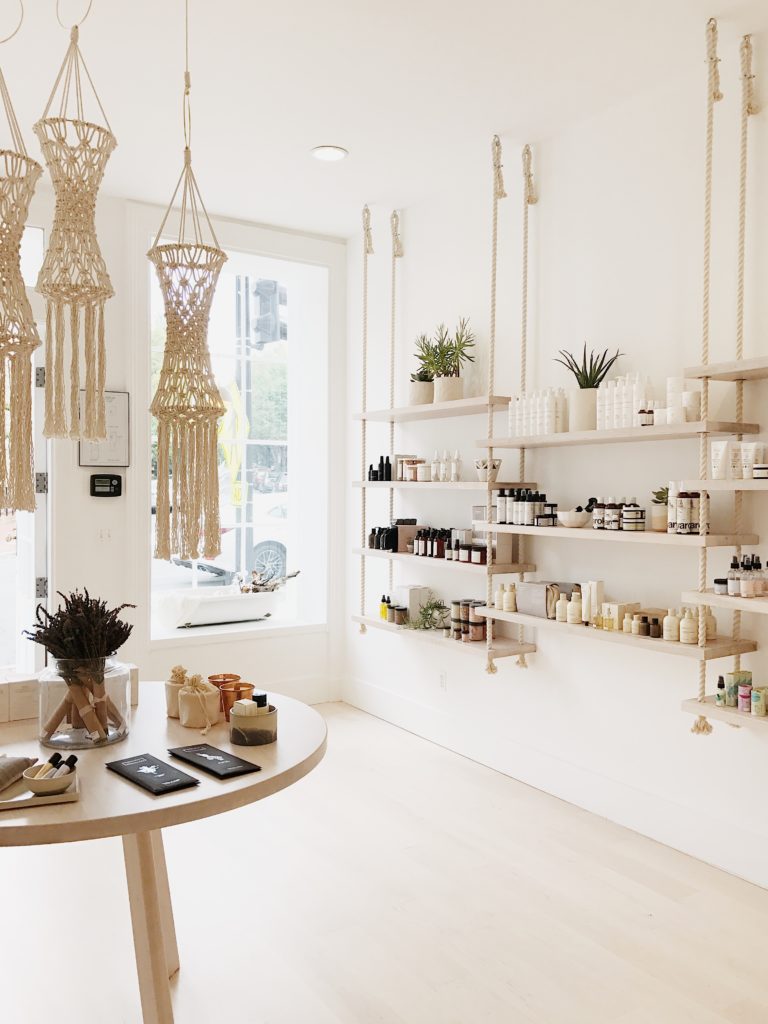 What is the largest organ of your body, operates like a sponge and absorbs substances directly into the bloodstream in seconds? If you said, "My Skin," you're correct. Recent research has reported some pretty questionable ingredients in most of the commercial personal-care and beauty products that we are liberally layering over our skin's surface.
What does this mean? Your anti-aging cream might just be aging you! Flip over that bottle of skin care and check out the ingredients.
Beauty Ingredients Are Pretty Ugly
The FDA bans 30 personal-product ingredients, Canada bans 600 and the EU bans 1,400. It's up to us — the end-users — to sift through the thousands of products on the market to figure out what's actually good for us. U.S. personal-product companies are self-regulating, so is it surprising that the focus for decades has been on profitability?
How? Using cheap fillers, risky synthetics and chemicals cocktails providing minimal naturally effective therapeutic benefits. These are usually packaged in the most beautiful bottles with marketing claims — featuring unusually stunning models — of enhancing beauty and fighting aging.
Beauty Rules to Live By
Here are some ground rules to assist your journey to personal-care wellness:
If you can't eat it, don't put it on your skin.
Don't believe the marketing hype.
Educate yourself about ingredients.
Seek out trusted wellness experts and resources.
D.C.'s Green Clean Beauty Boutiques and Day Spas
Several local sources are popping up to help cut through the empty claims and unhealthy ingredients, bringing beauty and wellness to our community.
Studio Pilar, 143 Church St. NW in Vienna, Virginia, is operated by esthetician Pilar DiVittorio, who curates some of the loveliest natural products. I experienced the Collagen and Restore Facial. DiVittorio assessed my skin and determined what was best for it, using a collection of products that made my sensitive skin plump with hydration. She doesn't have a cookie-cutter approach, but instead intuitively adapts her technique to each person's skin. She is a magician. Her shop is a delight to the senses, her touch is healing and her knowledge deep. The experience is hard to put into words, but the fact that she is booked out to the end of the year speaks volumes. Run to her website, pureluxeskin.com, and book an appointment for next year like I did. I swear she is worth the wait.
The Emerald Door, 8311 Grubb Road in Silver Spring, Maryland, demonstrates how beauty, wellness, luxury and green living coexist. Esthetician Sara Damelio shared the Eco- Luxe Facial, consisting of organic rose steam, triple cleansing, facial cupping, pumpkin enzyme peel, massage, ultrasonic dermabrasion, extractions, head and scalp massage and honey mask with high frequency. The experience was dreamy and relaxing. I left with happy skin, which is not typical since most facials enflame my skin. Afterwards, embrace skin healing and ritual wellness every day by taking home the toxin-free, hand-made, natural products she uses in the facial. Damelio offers her own line of skin care at skincando.com.
Take Care, 1338 Wisconsin Ave. NW, is an organic beauty boutique with a peaceful, spa- like environment. This lovely, all-natural personal-care and lifestyle shop is delightfully intriguing without overwhelming the senses. The owner, Becky Waddell, shares her approach: "For some people, we are part of their natural product journey exploration, and for others, we are an opportunity to pamper themselves. Whatever the reason, they come to Take Care for curated wellness products and lifestyle." Take Care offers different ways to integrate wellness as a lifestyle by holding events every week that teach self-care and wellness. There is an extensive online offering at takecareshopdc.com.
Rebekah Kelley is the creator and founder of Virtue Skinfood, a wholistic luxury skin care line. For details, visit virtueskinfood.com or the Emerald Door Green Beauty Spa in Silver Spring, Maryland.