The Latest Dish
By
November 22, 2017
0
251
•
---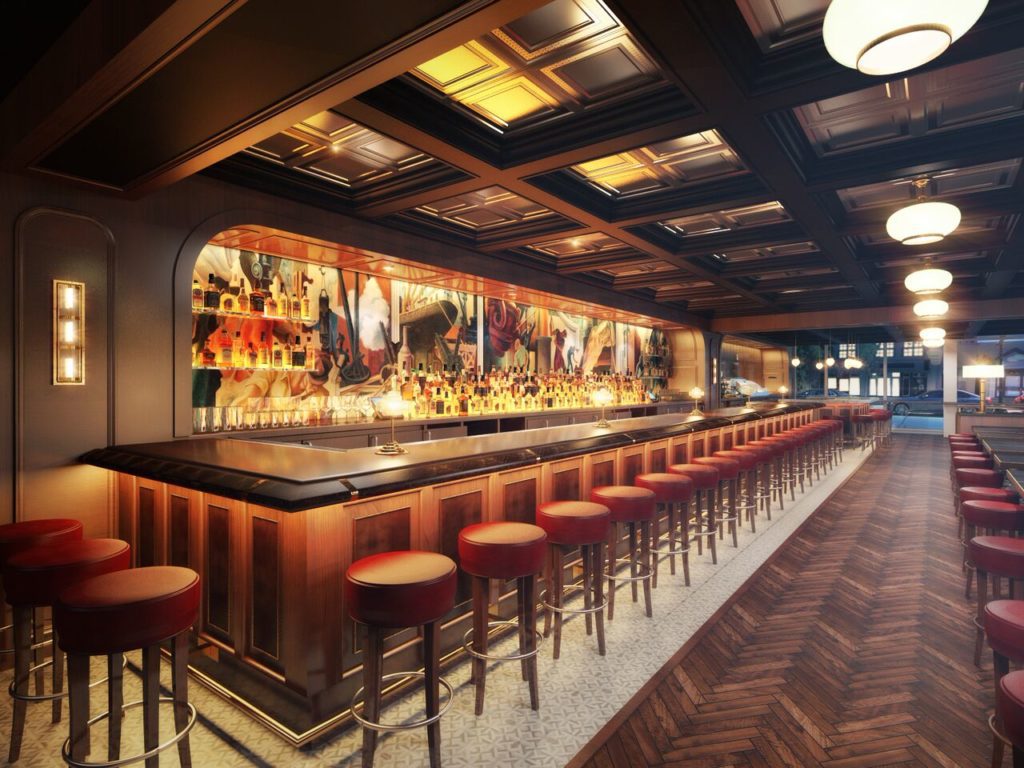 Rare Steak and Seafood opened at 1595 I St. NW, with a capacity of more than 300 people in the 10,000-square-foot, two-level space. And that doesn't count the tented roof deck for private events overlooking the White House. Rare features Midwestern family hospitality from Wisconsin's Sosnowski family, as well as steak, seafood and an extensive wine selection. The kitchen is headed by Marc Hennessy, fo rmerly of BLT Restaurant Group. Coming from the heart of beef country, Rare 's beef is dry-aged in house. The tavern is on the first level, with the more formal steakhouse above.
Baltimore-based Phillips Seafood will open a new restaurant concept in the Logan Circle neighborhood at 1460 P St. NW, where Tortilla Coast used to be. It will be the company's first full-service restaurant in D.C. since the 2014 closure of Phillips Flagship on the Southwest waterfront. The family-owned restaurant group opened 10 Tavern, a sports bar, in Penn Quarter earlier this year.
Quick Hits: Aaron Silverman of Rose' s Luxury plans to move Pineapple and Pearls' café, Little Pearl, to 921 Pennsylvania Ave. SE, where Bayou Bakery used to be. Silver Diner plans to open a 6,700-square-foot space at 750 N. Glebe Road in Ballston, Virginia, in the spring of 2020. It will join the chain's other Arlington diner, located at 3200 Wilson Boulevard in Clarendon.
C-C-Changes: Having undergone a rejuvenation, Charlie Palmer Steak, which opened on Constitution Avenue in 2003, has revealed a new look and updated food and beverage programming. The new décor includes a foyer with a floor-to-ceiling mural, custom furniture, new art photography by Matthew Everett Ellis and state-of-the-art lighting. Never fear, the floating wine cube is still there … Spike Mendelsohn is planning a menu overhaul at The Chickery. The fast-casual menu has been tried and tested at his other
Capitol Hill spots, so he is cooking up more adventurous (chicken) sandwiches, as well as a late-night menu — served until 3:30 a.m., Thursday to Saturday — and a dip bar with sauces that work magic on rotisserie chicken fingers. All menu items begin with a hashtag.
Chef Update: Javier Cuesta is the new executive chef at Taberna Del Alabardero in downtown D.C. He was formerly with the St. Regis Washington, D.C. … Pastry chef extraordinaire Josh Short is now at The Sulgrave Club. He was previously at the Hay-Adams hotel … Under the Mike Isabella Concepts umbrella, Michael Rafidi is in charge of the new Requin at the Wharf, as well as Arroz at the Marriott Marquis.
Linda Roth is president of Linda Roth Associates, a public relations and marketing firm that speciali zes in the hospitality industry. Reach her at linda@lindarothpr.com.