Regional Mover Able Displays Finesse in Moving Rare Artifacts
By
July 12, 2018
0
788
•
---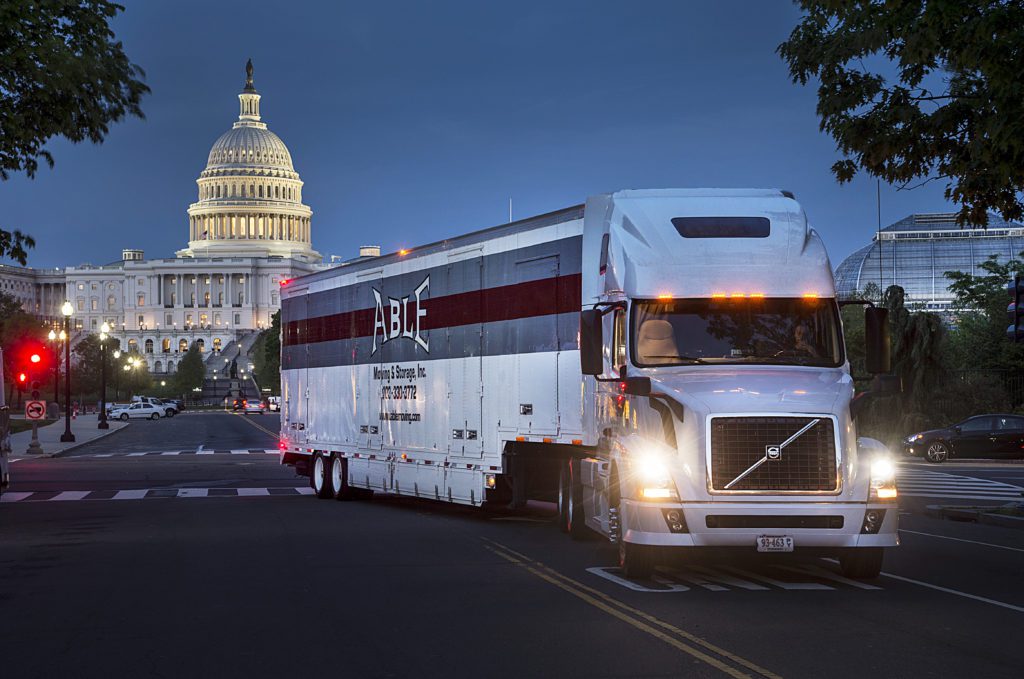 Georgetowners are used to major house moves and the headaches they entail, but imagine being responsible for the move of a major library.
This was the colossal challenge that Able Moving & Storage, a Manassas-based company, faced when it relocated 40,000 linear feet of archived media and artifacts from the Martin Luther King, Jr. Memorial Library last year, while the library undergoes major renovations.
Expected to reopen in 2020, the library — designed by Ludwig Mies van der Rohe — is getting a $198-million makeover, including the addition of a new fifth f loor with an auditorium and public meeting space. A roof garden with café is also expected.
Not only was Able ready for the task, it worked hard to be given the contract. — and is quite proud of the detailed customer service provided before, during and after any of its moves.
"We were brought in a year earlier for consultation on budget and logistics. It was a very high-profile project that Able wanted to be a part of," explains Jim Singleton, who founded Able in 1987 with his brother, Joseph.
The job took 45 days to finish, Singleton said, adding that he used 80 movers and nearly ten tractor trailers each day to get the job done.
The family moving company has experienced tremendous amounts of growth in recent years and expects annual revenues to top 50 million soon. Having just celebrated 30 years in business, Able was recently honored by the American Movers and Storage Association, receiving the "Independent Mover of the Year" award.
The company is well known for its good relationships with commercial and residential real estate firms in the region, and even better known for its industry relationships. When local moving giant Office Movers recently closed its doors and released its sales and management teams from non-compete agreements, the majority of them went to work for Able.
Singleton is proud that his company uses pro-bono manpower, in the instance of staging retreats for wounded warriors in the area, and the delivery of winter items to Northern Virginia Family Services. Able works with Move for Hunger and provides college scholarships to deserving applicants. In a variety of other philanthropic activities, Able gives back to the community that helped launch its business.
To learn more, visit www.ablemoving.com.