Performance Arts Preview
By
September 12, 2018
0
331
•
---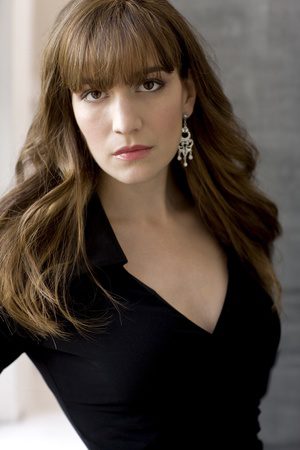 By Gary Tischler and Richard Selden
OPERA
Verdi's ever-popular "La traviata" — his musical tribute to the life and especially death of every courtesan that ever entranced a swain and an audience — will kick off Washington National Opera's 2018-19 season at the Kennedy Center Opera House (where else?), directed by Artistic Director Francesca Zambello and conducted by Renato Palumbo. The production's Violettas are Venera Gimadieva, Jacqueline Echols and, at the Oct. 19 Domingo-Cafritz Young Artist Performance, Marlen Nahhas (Oct. 6 to 21).
In the Kennedy Center Terrace Theater, Opera Lafayette will present Niccolò Jommelli's1772 opera "Cerere Placata" in a new edition prepared and conducted by Charles Brink (Oct. 28).
And later this fall, in Lisner Auditorium, Washington Concert Opera will feature mezzo- soprano Kate Lindsey in Charles Gounod's "Sapho," in which competing romances play out at the Olympics in Ancient Greece. Artistic Director Antony Walker will conduct (Nov. 18).
CLASSICAL
The NSO Pops will perform the score of the Oscar-winning comedic thriller "Get Out," about a young African American man who visits his white girlfriend's family, at a screening of the film in the Kennedy Center Concert Hall. "Get Out" composer Michael Abels will conduct(Sept. 20).
Two days later, the National Symphony Orchestra will hold its season-opening gala, with a performance of Gustav Holst's "The Planets" and other space-themed works conducted by Music Director Gianandrea Noseda and featuring violinist Joshua Bell (Sept 22).
Maestro Noseda will also conduct a performance of Benjamin Britten's "War Requiem" bythe NSO, the Choral Arts Chorus and the Children's Chorus of Washington — with soprano Karina Flores, tenor Ian Bostridge and baritone Matthias Goerne as soloists — in the Kennedy Center Concert Hall (Nov. 29 and Dec. 1).
Along these lines, for a program titled "Armistice 1918," Leonard Slatkin will guest-conductthe Cathedral Choral Society's world-premiere performance of Alexander Kastalsky's "Commemoration for Fallen Brothers," written in 1917, at Washington National Cathedral (Oct. 21).
Also at the National Cathedral, presented by Washington Performing Arts, Yo-Yo Ma will perform as part of a two-year journey, bringing Bach's complete cello suites to audiences around the world (Nov. 29).
Washington Performing Arts will also bring to the Kennedy Center Concert Hall the Czech Philharmonic and cellist Alisa Weilerstein for a Dvořák program conducted by Semyon Bychkov (Oct. 29) and Daniel Barenboim's West-Eastern Divan Orchestra, made up of young Palestinian, Israeli and Arab musicians, to perform Strauss's "Don Quixote" and Tchaikovsky's Symphony No. 5 (Nov. 7).
Lisner Auditorium will present the Africa Umoja Spirit of Unity Tour, with a South African cast performing the history of South Africa through music and dance and paying tribute to the late Nelson Mandela (Sept. 21, 22 and 23). The following week, the Embassy Series will mark the 100th anniversary of Mandela's birth with a performance at the Embassy of South Africa featuring South African cellist Jacques-Pierre Malin (Sept. 26).
The Walt Whitman bicentennial is coming in 2019, but there are two musical lead-ins inD.C.: PostClassical Ensemble's "I Sing the Body Electoral" at Washngton National Cathedral (Nov. 11) and the Russian Chamber Art Society's "Two Poets in Music: Whitman andPushkin" at the Embassy of France (Dec. 6).
Other fall highlights: Wolf Trap's Chamber Music at the Barns series will present the duo of cellist David Finckel and pianist Wu Han (Nov. 3). Alejandro Hernandez-Valdez will conduct the New Orchestra of Washington and the Choral Arts Chamber Singers in a Día de los Muertos concert featuring Mozart's Requiem at the Mexican Cultural Institute (Nov. 3 and 4). And British baritone Sir Simon Keenlyside will make his Washington debut as part of the Vocal Arts DC season in the Kennedy Center Terrace Theater (Nov. 30).
THEATER
What would D.C. theater be without William Shakespeare? Luckily, we don't have to findout. But we will have to find out what D.C. theater would be without Shakespeare Theatre Company Artistic Director Michael Kahn — though not quite yet. 2018-19 is the "Grand Finale Season of Michael Kahn," who began as artistic director in 1986. Later on, he will be directing two shows: "The Panties, the Partner and the Profit" by David Ives and Ellen McLaughlin's adaptation of Aeschylus's "The Oresteia."
Coming up this fall at STC's Lansburgh Theatre is Shakespeare's "The Comedy of Errors,"directed by Alan Paul (Sept. 25 to Oct. 28), with two sets of identical twins, two servants, two masters, etc. — as confusing as internet dating. Speaking of twins, another production of "The Comedy of Errors" will be at Annapolis Shakespeare Company (Sept. 28 to Oct. 28).
More comedy by the Bard: "Measure for Measure," directed by Declan Donnellan, will be presented in a coproduction by the English theater company Cheek by Jowl and the Pushkin Theatre Moscow, in the Kennedy Center Eisenhower Theater (Oct. 10 to 13).
And not so funny, but with singing and dancing witches, the Folger Theatre is giving D.C. audiences "Macbeth" with a twist. The production, which stars Washington treasure Kate Norris and Ian Merrill Peakes, uses the Restoration-era adaptation by William Davenant, directed by Robert Richmond with period music by Folger Consort (through Sept. 23).
Woolly Mammoth Theatre Company has a new artistic director, Maria Manuela Goyanes, but it also has, for a season opener, everything that Woolly has espoused and stood for since its beginnings: a play by the irrepressible playwright Branden Jacobs-Jenkins, who has explored hot-button topics, including race, in several plays staged at Woolly, including the eye-popping "An Octoroon." He returns to Washington with "Gloria," a play about what happens when an ordinary day at a trendy and prestigious New York magazine turns into a nightmare (through Sept. 30).
That's followed at Woolly by "The Fever," a storytelling show performed "in complete collaboration with the audience" from Obie-winning theater experimentalists 600 Highwaymen. If that's not cutting edge, we don't know what is. Immerse, everyone (Oct. 23 to Nov. 4).
Politics are everywhere these days. Onstage, they are sometimes imagined, sometimes pertinent and real. Real and relevant is "Turn Me Loose," a play about the life and times of civil rights leader, political firebrand and comedian Dick Gregory, now at Arena Stage. The play, by Gretchen Law, is directed by John Gould Rubin and stars Edwin Lee Gibson, himself a stand-up comedian of note, but also a theatrical veteran of such productions as "Battlefield" by Peter Brook and "Love and Information" by Caryl Churchill (through Oct. 14).
A different kind of politics — the dreamy, aspirational kind — is at work in playwright John Strand's "Lincolnesque," which opens Keegan Theatre's season. It concerns two brothers, one a struggling speechwriter, the other a troubled soul who thinks he is the incarnation of the 16th president (Sept. 22 to Oct. 14).
Also promising in a very different way is Theater J's "The Pianist of Willesden Lane," aunique production about a young Jewish pianist, Lisa Jura, whose dream of playing at the Musikverein in Vienna is dashed by the war. It's performed by Jura's daughter, noted pianist Mona Golabek. With Theater J's space being renovated, the venue is the Kennedy Center Family Theater (Sept. 12 to 30).
Also of note: The classic "Born Yesterday" at Ford's Theatre (Sept. 21 to Oct. 21); GALA Hispanic Theatre's "Como agua para Chocolate," an adaptation of Laura Esquivel's "Like Water for Chocolate" (through Oct. 7); "If I Forget," Bethesda native Steven Levenson's play about divisions in a modern Jewish family, at Studio Theatre (through Oct. 14); Paula Vogel's "How I Learned to Drive," about breaking the cycle of sexual abuse, at Round House Theatre (Oct. 10 to Nov. 4); and "The Agitators" by Mat Smart, about the 45-year friend ship between Susan B. Anthony and Frederick Douglass, at Mosaic Theater Company (Oct. 4 to Nov. 25).
DANCE
The Washington Ballet returns to the Kennedy Center Eisenhower Theater with "TWB Welcomes," two programs danced to live music performed by the Washington Ballet Orchestra: Balanchine's "Serenade" and Ratmansky's "Bolero" (Sept. 26, 27, 29 and 30); and Fokine's "Les Sylphides" and Ochoa's "Sombrerisimo" (Sept. 28, 29 and 30), both plus three pas de deux danced by four guest artists: Ballet Manila principal Katherine Barkman, Houston Ballet principal Connor Walsh, American Ballet Theatre principal Stella Abrera and former ABT principal Marcelo Gomes.
The following month, San Francisco Ballet will perform in the Kennedy Center Opera House with the Opera House Orchestra (Oct. 23 to 28).
Dana Tai Soon Burgess Dance Company will give the premiere of "Silhouette," inspired bythe National Portrait Gallery exhibition "Black Out," in the Portrait Gallery's McEvoyTheater (Oct. 27 and 30).
Ragamala Dance Company will perform "Written in Water," a work that combines classical Indian dance, Sufi poetry, contemporary music and the board game Snakes & Ladders, in the Kennedy Center Terrace Theater (Nov. 2 and 3).
Finally, also in the Terrace Theater, NYCB principal dancer Robert Fairchild, who appearedon Broadway in "An American in Paris," will sing and dance at "An Evening With Robert Fairchild" (Oct. 12).