Spring Arts Preview: Performance
By
March 7, 2019
0
684
•
---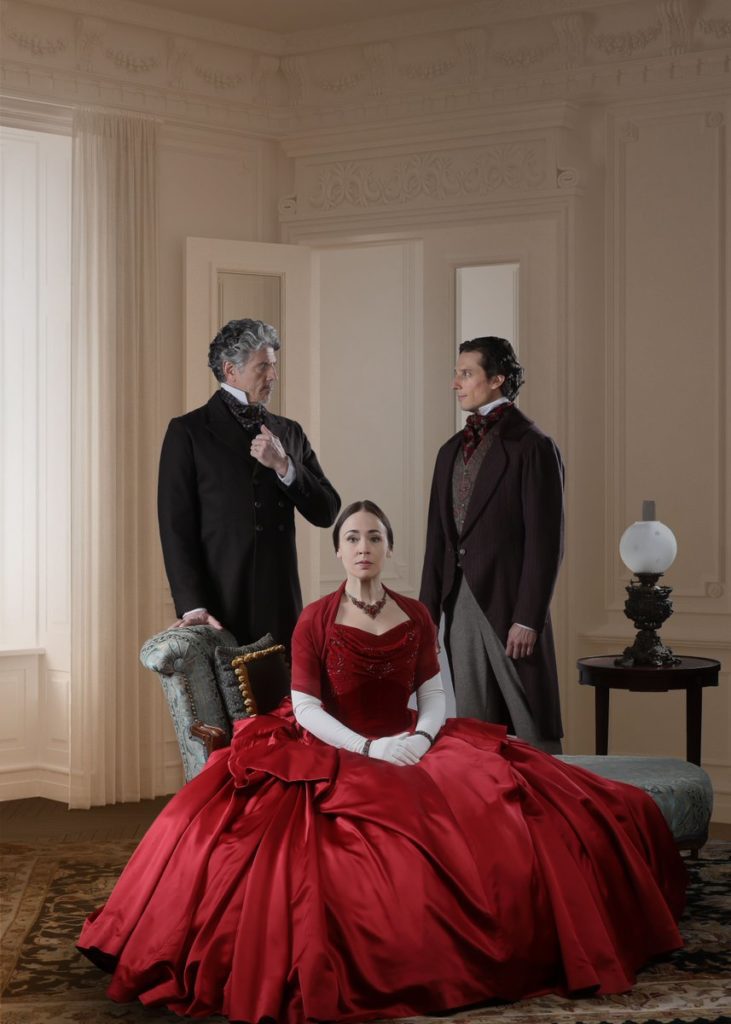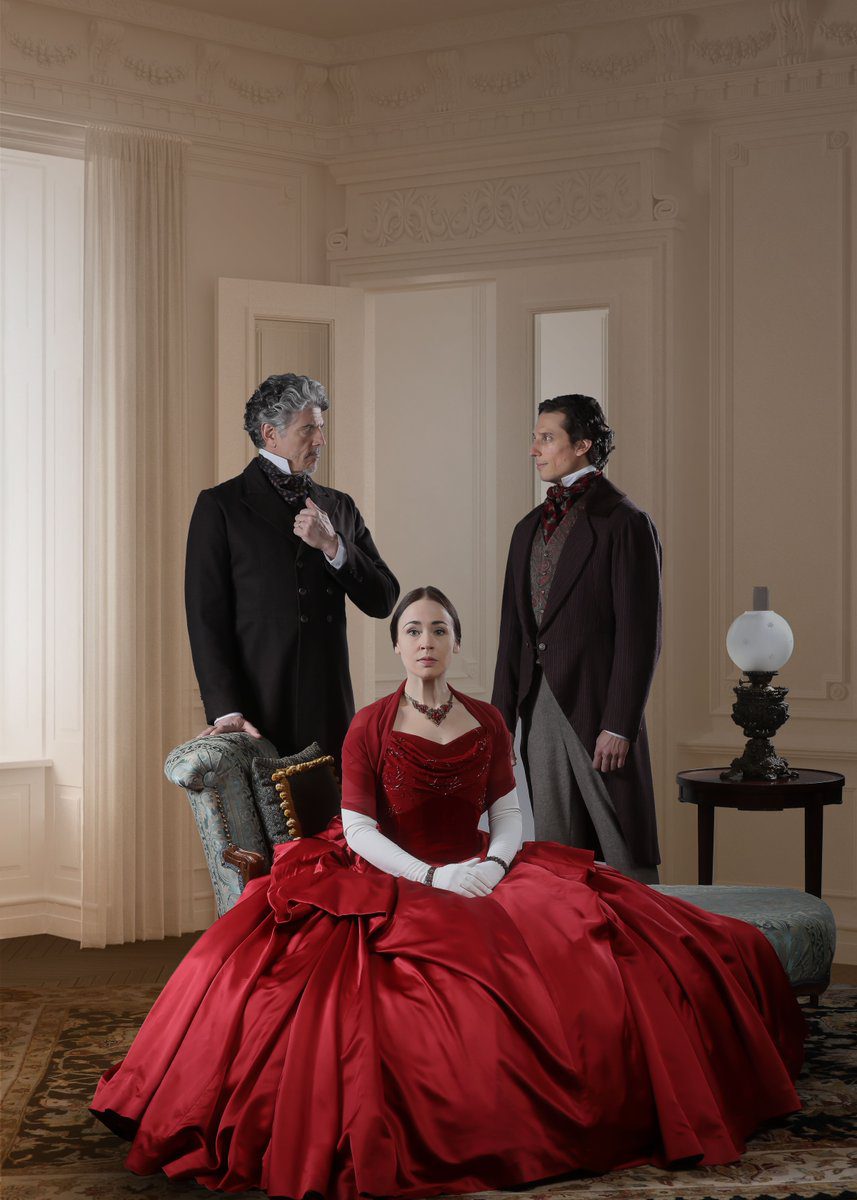 THEATER
No upcoming D.C. theater event is probably more of interest to local theatergoers than the Shakespeare Theatre Company's landmark production of "The Oresteia" by Aeschylus, the only surviving trilogy from the ancient Greeks, a trio of plays — "Agamemnon," "The Libation Bearers" and "The Eumenides" — involving, as is often the case, murder and revenge, a chain of awful and bloody choices echoing down the centuries.
"The Oresteia" is an extreme, grand example of what theater aspires to, and has always done, from the beginning to this day. And this production marks the last — number 65 — to be directed by Michael Kahn in his tenure as the company's artistic director, a position he took on in 1986.
A world premiere of Ellen McLaughlin's adaptation, it is a fitting climax to Kahn's career. A man of many achievements, here and elsewhere, he knows his way around a trilogy, having directed condensed versions of "The Oedipus Plays" and "Henry VI" for the Shakespeare Theatre Company. Sidney Harman Hall, April 30 to June 2.
Do you miss John Quincy Adams, especially today? Try out "JQA," an audacious look at the son of one of our Founding Fathers, who won the presidency, returned to Washington as a congressman and proved to be a stout, eloquent defender of democracy during the rise of Andrew Jackson. "JQA" is by Aaron Posner, one of Washington and the country's most gifted theater persons, both as author and director, who presents us with a many-faceted man. The spirited and eclectic cast of players — Jaqueline Correa, Eric Hissom, Joshua Robinson and Phyllis Kay — play not only Adams, but Lincoln, Henry Clay, Frederick Douglass, Andrew Jackson, John Calhoun, George Washington and Abigail Adams. Arena Stage, through April 14.                
Two theaters, currently closed for renovations, are presenting shows in temporary locations. "Oslo" by J. T. Rogers, directed by Round House Theatre Artistic Director Ryan Rilette, concerns the events surrounding the 1993 achievement of Middle East peace accords. Lansburgh Theatre, April 24 to May 19. "The Jewish Queen Lear," a world-premiere English translation of a classic of Yiddish theater, will be presented by Theater J on the Georgetown University campus. Davis Performing Arts Center, March 13 to April 7.
Richard Wright's classic novel "Native Son" gets a powerful, right-now adaptation by Chicago's Nambi E. Kelley in a Mosaic Theater Company production. Atlas Performing Arts Center, March 27 to April 8. And variations on the theme of social justice in America are heard and felt in "Spunk," a musical fable based on three short stories by Zora Neale Hurston, adapted by George C. Wolfe of "Jelly's Last Jam" fame. Signature Theatre, April 30 to June 23.
Also at Signature, a little music by way of Sondheim and Disney: "Grand Hotel," the hit Stephen Sondheim musical version of a 1930s Garbo vehicle, gets a staging by Artistic Director Eric Schaeffer with Natascia Diaz and Bobby Smith. Signature Theatre, April 2 to May 19. If you're of a mind for a different setting and different kind of music, the Disney musical "The Hunchback of Notre Dame" is on the menu in Columbia, Maryland. Toby's Dinner Theatre, through May 19.
"Oil" is a big, bustling play about the impact of perhaps the most world-changing fuel ever on the daily lives of ordinary people. Olney Theatre Center, through March 31. That show will be followed in Olney, Maryland, by "Comedy of Tenors" by Ken Ludwig, who has a knack for the comedy of slamming doors, opening doors, pratfalls and getting caught in the act. Olney Theatre Center, April 10 to May 12.
"The Watsons Go to Birmingham —1963," based on Christopher Paul Curtis's book, will be presented in a concert reading by Christina Ham, seen through the eyes of a young boy in Alabama during the time of the church bombing. Kennedy Center Eisenhower Theater, March 15 to 24.
In Series's "La Paloma at the Wall" relocates a Spanish zarzuela, "La Verbena de la Paloma," to Friendship Park, where cultures meet on the Tijuana side of the border between Mexico and the U.S. Gala Hispanic Theatre, March 23 to 31.
In "Queen of Basel," playwright Hilary Bettis takes on Strindberg by way of South Beach, Florida. Studio Theatre, through April 7.
"The Peculiar Patriot," written and performed by Liza Jessie Peterson, was inspired by her decades-long work with prison populations. Woolly Mammoth Theatre Company, April 1 to 20.
"Junk," by Pulitzer Prize-winning playwright Ayad Akhtar, zeroes in on the world of high-flying, junk-bond masters of the universe. Arena Stage, April 5 to May 5.
In "God of Carnage" by Yasmina Reza, two sets of liberal parents have their principles challenged. Keegan Theatre, May 4 to 25.
Wrapping up the season at the Folger Shakespeare Library, Michael Kahn's original home base in Washington, is the Folger Theatre production of "Love's Labor's Lost," a rom-com by the Bard about a king and his merry traveling companions renouncing the company of women in favor of scholarly pursuits, just like at today's colleges (as if). Folger Theatre, April 30 to June 9.
OPERA
Washington National Opera is serving up three main courses. Tchaikovsky's "Eugene Onegin," based on Pushkin's novella of passion refused and passion revived, is directed by Peter McClintock in a production originally created for the Metropolitan Opera. WNO's first production of "Eugene Onegin" in 30 years, it stars Anna Nechaeva as Tatiana and Igor Golovatenko as Onegin, with Robert Trevino conducting. Kennedy Center Opera House, March 9 to 29.
Next up is Gounod's "Faust," based on Goethe's version of the classic tale, directed by Garnett Bruce and conducted by Keri-Lynn Wilson, with Erin Wall as Marguerite, Marcelo Puente as Faust and Raymond Aceto as Méphistophélès. Kennedy Center Opera House, March 16 to 30.
Finally, Puccini's "Tosca" features a villain named Scarpia (Alan Held), a painter named Cavaradossi (Riccardo Massi and Robert Watson) and the singer of the title (Keri Alkema and Latonia Moore), all mixing it up in grand, bel canto style. The production is directed by Ethan McSweeney and conducted by Speranza Scappucci. Kennedy Center Opera House, May 11 to 25.
Led by Artistic Director and Conductor Antony Walker, Washington Concert Opera will present the last of Rossini's Neapolitan operas, "Zelmira," with a heroine battling to save her father's kingdom. Top tenor Lawrence Brownlee and Spanish mezzo-soprano Silvia Tro Santafé lead the cast. Lisner Auditorium, April 5.
Later in April, Opera Lafayette will present its fully staged co-production with Heartbeat Opera of Alessandro Stradella's 1681 work "La Susanna." Directed by Ethan Heard, the production gives the story, from the Book of Daniel, a 2019 verve. Kennedy Center Terrace Theater, April 21 and 22.
CHORAL
Led by new Music Director Steven Fox, the Cathedral Choral Society has two spring programs: Rachmaninoff's "Liturgy of St. John Chrysostom" and a program called "Grant Us Peace" featuring Poulenc's "Gloria" and Vaughan Williams's "Dona Nobis Pacem." Washington National Cathedral, March 17 and May 19.
The Choral Arts Society Chamber Singers and Youth Choir will participate in "Into the Light," a music-and-projections event in Dupont Underground in April. Then, in May, the full ensemble will perform Fauré's "Requiem," along with psalm settings by Florent Schmitt and Lili Boulanger, at the Kennedy Center. Dupont Underground, April 5 and 6; Kennedy Center Concert Hall, May 19.
The City Choir of Washington, under Artistic Director Robert Shafer, will conclude its 12th season with "Baroque and Beyond," a program featuring Mozart's "Requiem" and works by Gabrieli, Schütz and Haydn. National Presbyterian Church, May 19.
CLASSICAL
An upcoming highlight of the National Symphony Orchestra season is a program conducted by Teddy Abrams of contemporary works by Dvořák, Sibelius and Mason Bates inspired by the natural world. Thursday's concert, with the Choral Arts Society, will end with Philip Glass's "Itaipú," a response to the hydroelectric dam constructed between Brazil and Paraguay; Saturday's, with the Washington Chorus, will end with the world premiere of Lera Auerbach's "Arctica," an NSO/National Geographic Society co-commission with the composer at the piano. Kennedy Center Concert Hall, March 28 and 30.
Washington Performing Arts continues to bring the big names, including: Itzhak Perlman and Evgeny Kissin, playing violin sonatas by Beethoven and Brahms; and, a few days later, Joshua Bell, Steven Isserlis and Jeremy Denk playing trios by Mendelssohn, Ravel, Rachmaninoff and Shostakovich. Kennedy Center Concert Hall, April 28; Strathmore, May 1.
Four more Dumbarton Concerts are to come at Dumbarton United Methodist Church this season, featuring: the Scharoun Ensemble, a wind and string octet (March 9); the Harlem Quartet (March 30); Camerata RCO, made up of Royal Concertgebouw Orchestra members (April 13); and Turtle Island Quartet, paying homage to Charlie Parker (May 4).
Remaining concerts at Dumbarton Oaks: the Howling Gaels of eastern Washington, playing traditional Irish music (March 17 and 18); and New York-based orchestral collective the Knights, with clarinetist Kinan Azmeh (March 31 and April 1).
As part of the Sunday series at The Phillips Collection, Quatuor Danel will perform all 17 string quartets by Polish Jewish composer Mieczyslaw Weinberg, a friend of Shostakovich, at five concerts over a two-week period. Phillips Collection, April 28, May 5 and May 12.
JAZZ
"Two Wings: The Music of Black America in Migration," is a new concert experience from Jason and Alicia Hall Moran that explores the Great Migration of African Americans, who brought with them styles and approaches that would transform American music. Also on hand: Grammy-winning vocalist Smokie Norful. Kennedy Center Eisenhower Theater, April 14.
A few artists jumping out of the spring lineup at Blues Alley: guitarist Lee Ritenour (March 28, 29, 30 and 31), pianist Monty Alexander (April 11, 12, 13 and 14), saxophonist Benny Golson (May 8) and former Supreme Mary Wilson (May 9 and 10).
ROCK, POP AND COUNTRY
Variety is the name of the game at The Barns at Wolf Trap. Some of the top spring shows: "An Intimate Evening of Songs and Stories with Graham Nash" (March 25, 27 and 28); Omara Portuondo, the "female voice of Buena Vista Social Club" (April 23 and 24); and Ronnie Spector & the Ronettes (May 1 and 2).
Likewise at Strathmore, where the spring lineup includes such stars as Kristin Chenoweth (April 8), Caetano Veloso (April 15) and Chick Corea and Béla Fleck (May 10).
The Birchmere is presenting a handful of still-great greats of the past: Robin Trower (April 2), Don McLean (April 5), Kris Kristofferson (April 25 and 26), Joan Baez (April 26 at the Warner Theatre) and Gordon Lightfoot (May 13).
Coming to the Wharf's main venue, The Anthem, among others: Meek Mill (March 21), Trey Anastasio (April 6) and Kenny Chesney (April 18 and 19).
Got your tickets for Ariana Grande at Capital One Arena (March 25)?
DANCE
Continuing what is now an annual tradition, The Washington Ballet will present world premieres by choreographers Dana Genshaft, Trey McIntyre and Ethan Stiefel. Sidney Harman Hall, April 3 to 7.
April is a truly big month for ballet in Washington, with the annual visit of New York City Ballet, offering two programs that combine new works with pieces by Balanchine and Robbins; and, the following week, performances of "Le Corsaire" by Mariinsky Ballet. Kennedy Center Opera House, April 2 to 7, April 9 to 14.
The themes of marginalization come to the forefront with the return — the first time since 2011 — of the Bill T. Jones/Arnie Zane Company. In "The Analogy Trilogy," choreographers Jones and Janet Wong explore migration, family, identity and other themes in three separate pieces. Kennedy Center Eisenhower Theater, March 28, 29 and 30.
The Dana Tai Soon Burgess Dance Company will give a free performance of "Tracings," a work by the company's founder portraying the Korean plantation experience in Hawaii, in the National Portrait Gallery's Kogod Courtyard. National Portrait Gallery, May 4.
A week later, CityDance will hold its DREAM Gala, featuring performances by professional classical, contemporary, tap, ballroom and hip hop artists from around the world. Proceeds support CityDance DREAM, a tuition-free training program that seeks to level the playing field for dance students living in underserved D.C. neighborhoods. Lincoln Theatre, May 11.