DCArtswatch
By
February 12, 2020
0
282
•
---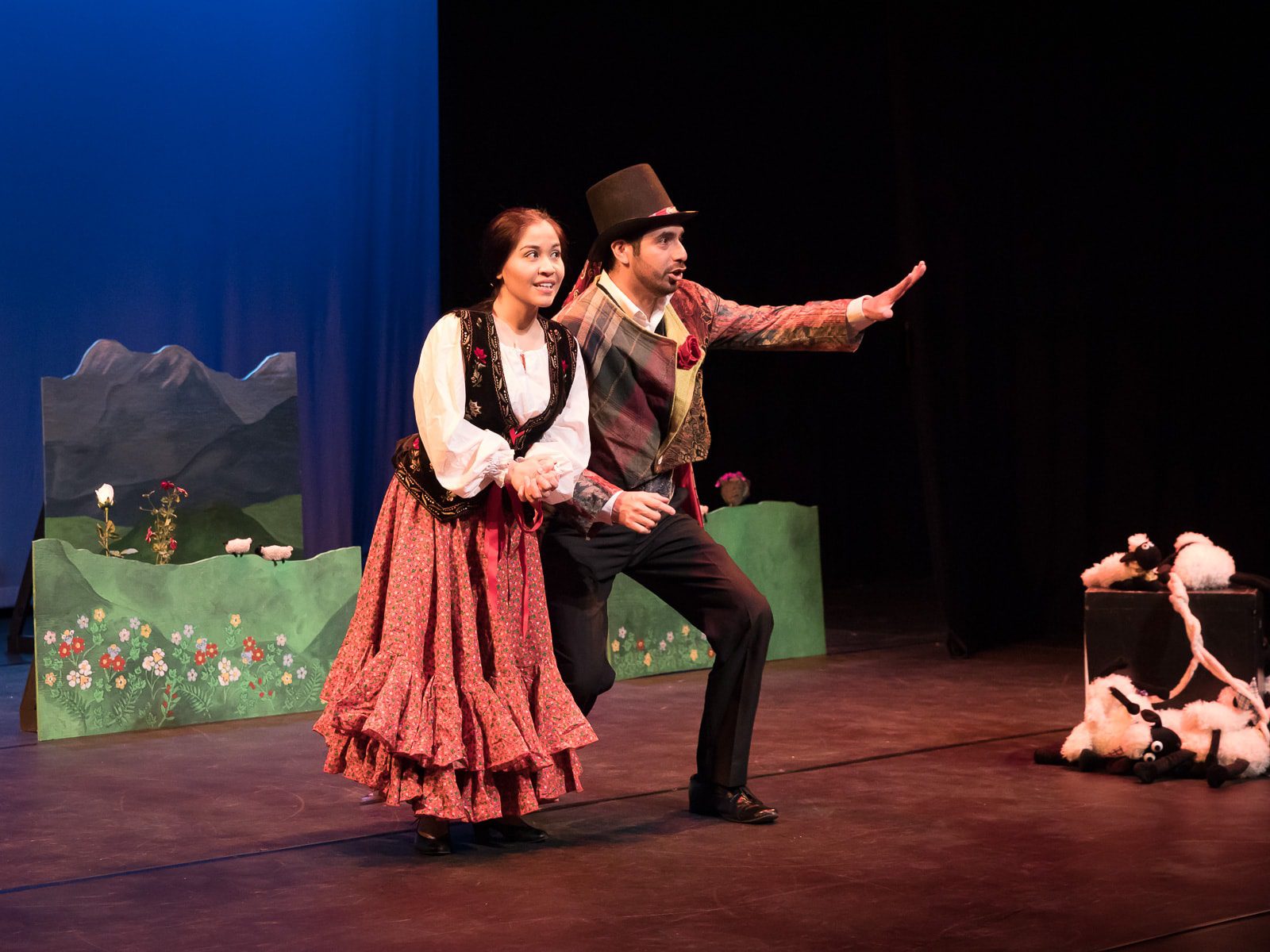 ATLAS INTERSECTIONS FESTIVAL
The 11th annual Intersections Festival, which "presents work that impacts our society, culture, and world," will run from Feb. 19 to March 1 at the Atlas Performing Arts Center on H Street NE. The festival will feature music, dance, theater, film, spoken word and comedy, with highlights including a launch party with Malinda Reese, a conversation with Laura Coates, a youth summit, a performance of the oratorio "Considering Michael Shepard" and a screening of the 1925 silent film "The Lost World" with live accompaniment.
CASELY-HAYFORD RETURNING TO U.K.
After two years as director of the National Museum of African Art, Gus Casely-Hayford will leave the Smithsonian Institution in March to become inaugural director of the Victoria and Albert Museum's V&A East, a museum and research center under construction in Queen Elizabeth Olympic Park on the East London waterfront, site of the 2012 Summer Olympics. V&A East will open in 2023 with a two-year-long exhibition co-curated by the Smithsonian, representing a less extensive partnership than originally announced.
BUILDING MUSEUM TO REOPEN
The National Building Museum, housed in the Pension Building, designed in 1881 by Montgomery Meigs, closed for renovations on Dec. 2 and will reopen in March with the exhibition "Alan Karchmer: The Architects' Photographer" and, from March 26 to 29, the Architecture & Design Film Festival: D.C. The project includes replacement of the deteriorated concrete floor of the Great Hall and construction of a new visitor center and a ground-floor classroom. The museum will celebrate its 40th anniversary in 2020.
NEW KREEGER CURATOR, REGISTRAR
The Kreeger Museum, a modern art collection in a Philip Johnson-designed building on Foxhall Road NW, named Danielle O'Steen curator and promoted Joanna Baker to registrar. An independent curator since 2009, specializing in postwar and contemporary art, O'Steen has a B.A. from Colby College, an M.A. from George Washington University and a Ph.D. from the University of Maryland. Baker, who has a B.A. from Vanderbilt University and an M.A. from Georgetown, is currently enrolled in GW's museum collections management program.
FREER, SACKLER GALLERIES REBRANDED
The Smithsonian's attached Freer Gallery of Art and Arthur M. Sackler Gallery have rebranded as the National Museum of Asian Art. Since 1923, the Freer Gallery has displayed Charles Lang Freer's collection, including not only Asian art but paintings by Whistler and his American contemporaries and Whistler's Peacock Room. Its mostly underground neighbor, containing Arthur M. Sackler's Asian art collection and special exhibition space, opened in 1987, the year Sackler died and nine years before his family's pharmaceutical firm began to market OxyContin. Many institutions' recognition of Sackler family philanthropy has been criticized due to its links to the opioid crisis.