A New Tradition: Thanksgiving in Georgetown Restaurants
By
November 23, 2020
0
1296
•
---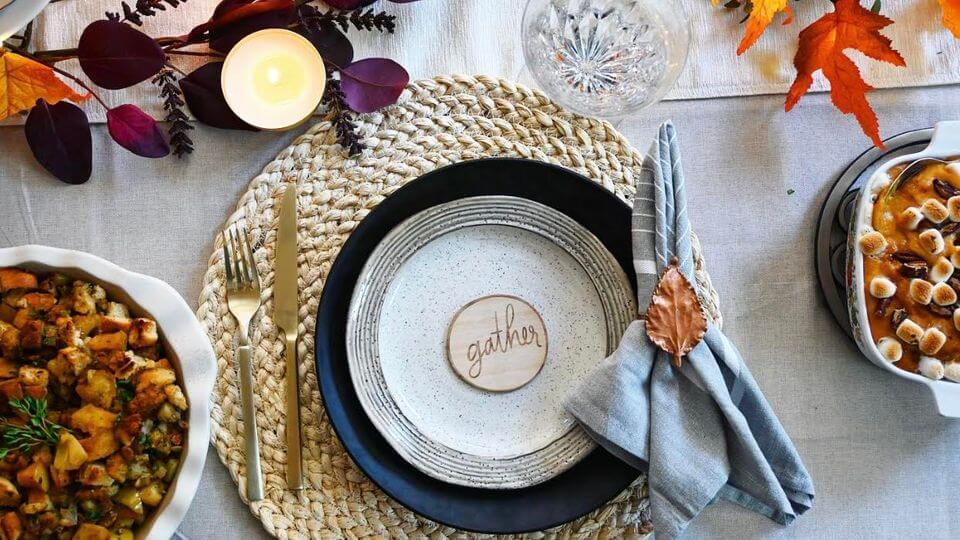 Gallant Georgetown restaurants are offering new ways to celebrate Thanksgiving. While large gatherings must be postponed, it's not all bad news. Also postponed are endless days of food shopping and preparation. Cooks can join the rest of the family to watch the Macy's Thanksgiving Day Parade; this year, it will be a made-for-TV event.
Football fans don't have to sneak away from the table to check on the game. Pre-ordered meals can be enjoyed whenever and wherever. What's more, diners can take a break from their kitchens and dining rooms and have Thanksgiving at an outdoor streatery or in "safe" indoor settings. These restaurant-made meals are also ready for last-minute pickup and delivery.
Cafe Milano will give Thanksgiving an Italian spin with a main-course turkey roulade dinner. The restaurant's full menu includes the likes of pumpkin-filled ravioli and pumpkin-ricotta cheesecake. Along with locals who want a break from home cooking, GM Laurent Menoud expects to host diplomats and their families (since embassies will be closed that day) on Cafe Milano's Prospect Street sidewalk terrace. Look for lots of cocktails and wine to add to the holiday cheer. 1 to 9 p.m.
Fiola Mare's Fabio Trabocchi remembers cooking for the holidays with his father in Italy. They would share techniques, such as the several-days-long brining and seasoning methods he uses to make turkey meat moist and flavorful. On its elegant Italian Thanksgiving menu, the restaurant, with outdoor tables overlooking the Potomac River, has a main-course option of farm-raised turkey, a stuffing of pancetta, green olives, mushrooms and turkey sausage, sweet potato and cranberry mostarda. The entrée is offered à la carte or in a four-course menu for $120; $55 for age 12 and younger. 12 to 8 p.m.
Lutèce's new chef-partner Matt Conroy also mines family tradition for Thanksgiving. He is adding to that night's dinner menu a porchetta (roasted pork seasoned with garlic, sage and rosemary) with pickled mustard seed and cabbage braised in apple cider. Turkey, he recalls from his childhood, was always "roasted until the plastic knob popped up. It was overcooked and dry." He preferred the honey-baked ham that would perfume the air with its distinctive smell. 5 to 9 p.m.
Martin's Tavern will be sharing its family recipes and traditions with diners, offering a four-course dinner for $50. This includes a choice of crab corn chowder or French onion soup, sliced turkey and two kinds of stuffing, along with vegetables, a pear salad and a choice of pie. Manager Lauren, a fifth-generation Martin, says her grandmother's recipes for Granny Smith apple and sausage stuffing and sage stuffing are still followed, reminiscing: "She made both, since half the children liked one and the other half liked the other!" Thus, both kinds are included in the meal served to customers. Martin's will also offer its regular brunch and dinner menus at its expanded outdoor streatery and inside its historic pub. 11 a.m. to 10:30 p.m. For meals to go, call 202-333-7370. On Friday, another Thanksgiving tradition will be honored: there will be a holiday turkey sandwich special. 
Peacock Cafe offers a brunch alternative for people who are looking past tradition. To "create a choice," says co-owner Shahab Farivar, the restaurant will open on the holiday for the first time in its 29-year history. Its broad, cosmopolitan menu offers breakfast, burgers, salads, fish, chili and light fare. And, yes, should a diner feel a bit nostalgic, there are sandwiches featuring turkey. 10 a.m. to 3 p.m.
Tony and Joe's Seafood Place focuses on American classics. Its $50 multi-course feast offers seafood starters, a choice of four main dishes — turkey, ham, roast beef or salmon — sides of potatoes, stuffing, biscuits, vegetables and cranberry sauce served family style and three kinds of pie. 11 a.m. to 6 p.m. Manager Jonathan Eagleton asks diners to call 202-944-4545 or email jonathan@dcseafood.com to arrange for meal pickups or for seating.