Architect Hugh Newell Jacobsen Dies at 91 
By
March 4, 2021
0
1317
•
---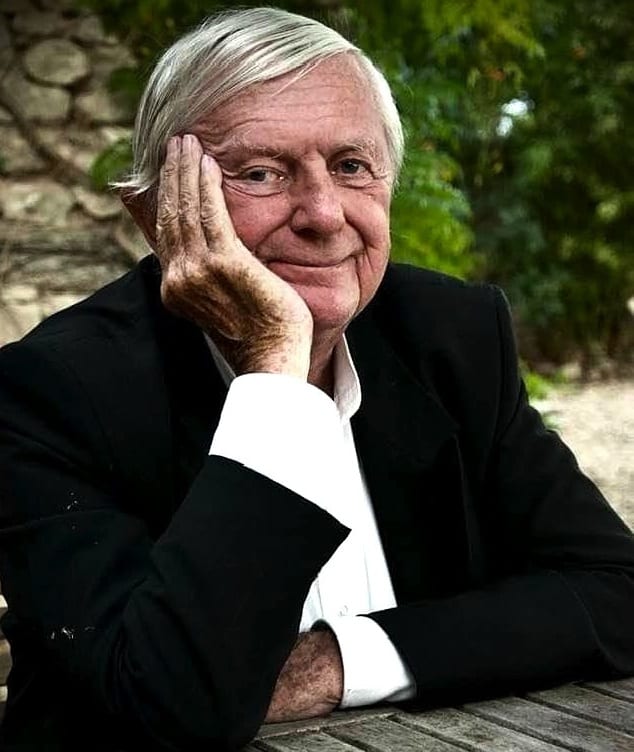 Georgetowner Hugh Jacobsen practiced architecture for decades, with a career spanning several high-profile commissions from around the world. He passed away March 4 in Front Royal, Va., at the age of 91, of natural causes, according to his son Simon Jacobsen.
The Jacobsen architecture office is headquartered at 2529 P St. NW and include his son Simon, whose family — along with father Hugh — moved out of Georgetown for the Virginia countryside last year. For years, father and son lived across from each other on the 1300 block of 28th Street NW.
A master of light, Jacobsen made his mark on Georgetown, that's for sure. More than 120 homes in the neighborhood were refurbished or built by him. He is best known for residential designs that meshed Early American architecture with modern architecture's interest in clean lines and a simple air.
The charming Jacobsen fit in well with his upper crust clients and included Washingtonian royalty Jacqueline Kennedy Onassis and Rachel "Bunny" Mellon. All of us have seen Jacobsen's handiwork around the city, too—he created the addition under the West Terrace of the Capitol and restored the Renwick Gallery and the Arts and Industries Building under the Smithsonian.
At the same time, Jacobsen was involved in neighborhood efforts, such as the Georgetown House Tour and the Citizens Association of Georgetown. Of course, several of his houses have been on the tour.
Among other previous stories, The Georgetowner featured one of Jacobsen's renovations in 2019. Writer Susan Bodiker reports:"On a winding, brick-lined street in Georgetown's East Village sits a pale gray row house with an unusual pedigree. Once an 1880s-era Victorian, it was gutted, updated and thoroughly renovated in 1965 by Hugh Newell Jacobsen. The new owners had found the original floor plan too dark and confining."
According to Architectural Digest, Jacobsen's design started a movement called "The Washington School." Its purpose was to preserve the charms of D.C.'s historic homes while bringing them up to more modern lifestyle standards. The home we wrote about got what was back then considered innovative—a central spiral staircase, larger windows, a flagstone patio and more.
Jacobsen's wife Ruth "Robin" Kearney died in 2010. He is survived by his son John of Bellevue, Washington, Matthew of West Hollywood, California and Simon of Delaplane, Va. Jacobsen is also survived by seven grandchildren.