The Story Behind Mapping Georgetown
By
August 16, 2021
0
421
•
---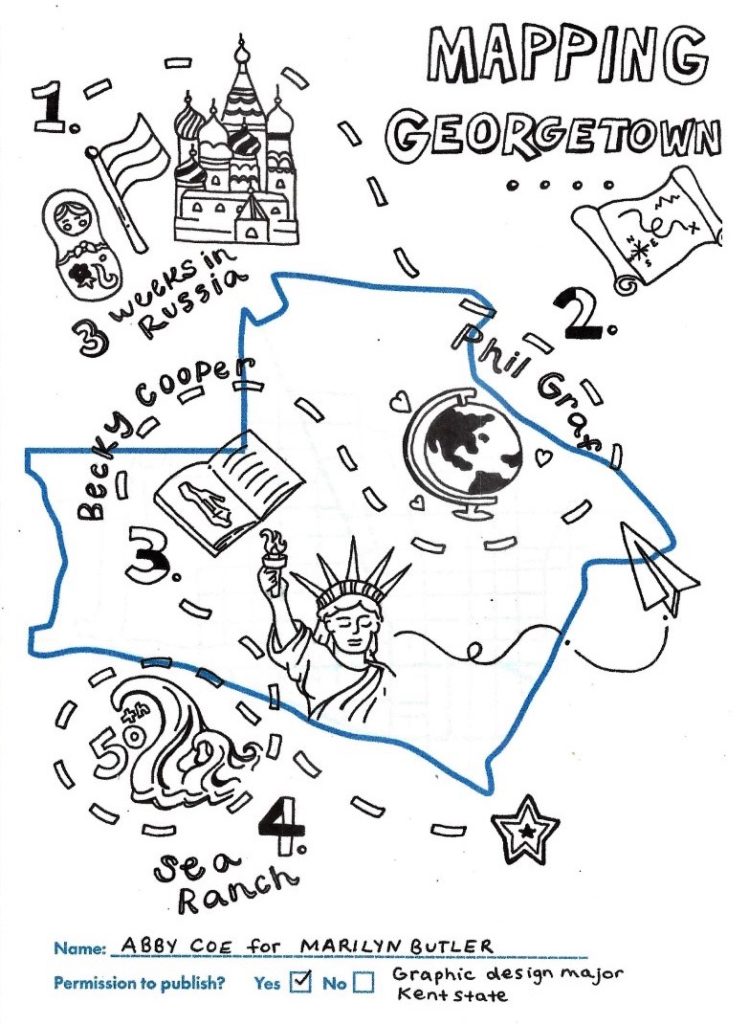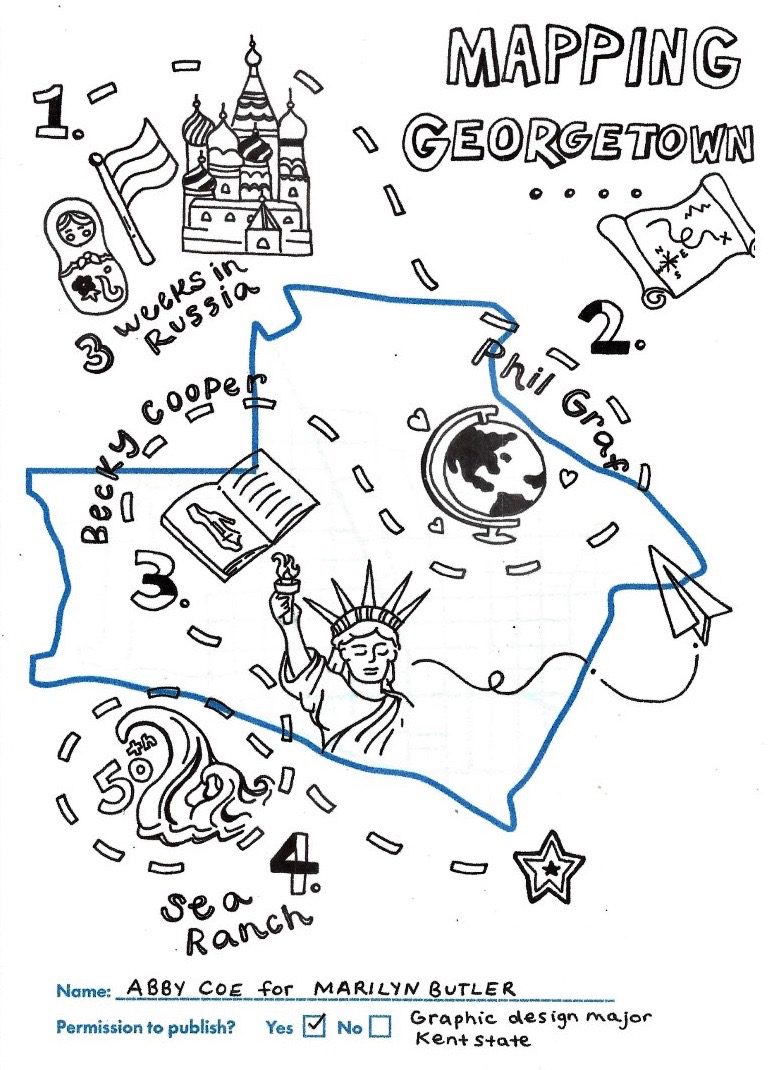 During a three-week trip to Russia a few years back, I met and came to travel with a gentleman in our California State Parks delegation by the name of Phil Graf. Phil introduced me to a hobby of his called mapping. He'd sit down with folks over a flat projection of the globe and help them create a map of their lives – with stories, illustrations, recollections, and details emerging all the while.
If you Google the word "mapping," you'll find about 247,000,000 results (in about 0.86 seconds). I came to find out there's a whole world behind the concept of mapping. As you begin to fill in a blank map with your life's stories, the map's details proliferate, the dots begin to connect, and the main themes of one's life begin to take to the page.
If you let it, the story-map will take you somewhere. That's why so many who create their maps, thank me for asking them to complete one for our Mapping Georgetown project.
Following our Russia trip, I was browsing the gift shop of the New York Public Library and a book called "Mapping Manhattan," by art student Becky Cooper caught my eye. Becky had handed out copies of her hand-drawn outline of Manhattan and, as an art project, asked passersby to draw their stories in the outlines. She was pleasantly surprised with the fun and interesting stories and insights she had gathered. So, she decided to publish.
I thought Phil Graf might find "Mapping Manhattan" similarly interesting so I sent him a copy in California.
Phil went on to make a mapping project out of the 50-year anniversary of Sea Ranch in California. He soon published his "Mapping Sea Ranch" collection. Included in the stories he received, was one from someone in the Cleveland Orchestra who hailed from my hometown, Cleveland, Ohio. How poignant is that?
As an avid fan of Jerry McCoy, the special collections librarian of the D.C. Public Library, I was grateful to work with him on a project to update the Georgetown Panorama for the Commission of Fine Arts and its Board of Architectural Consultants for Georgetown. And now, Jerry and I are looking forward to eventually publishing our Mapping Georgetown stories to be put on display in the Peobody Room of the Georgetown Public Library.
With so many people who have such an appetite for all things Georgetown – from the legendary to the historical to the day-to-day — it only follows that we would feel compelled to paint a picture or make a recording by documenting people's details and memories of Georgetown life. This collection should become our very personal postcard for 2020/2021. As a treasure trove of our local history in our charming neighborhood on the Potomac, it should have a universal appeal.
I engaged the help of graphic design artist Abbey Coe to tell this story.
To create your own story-map and share your Georgetown recollections, visit:  https://mappinggeorgetown.com/