News Bytes: Jack Evans, Canal Boat, Heating Plant
By
May 11, 2022
0
445
•
---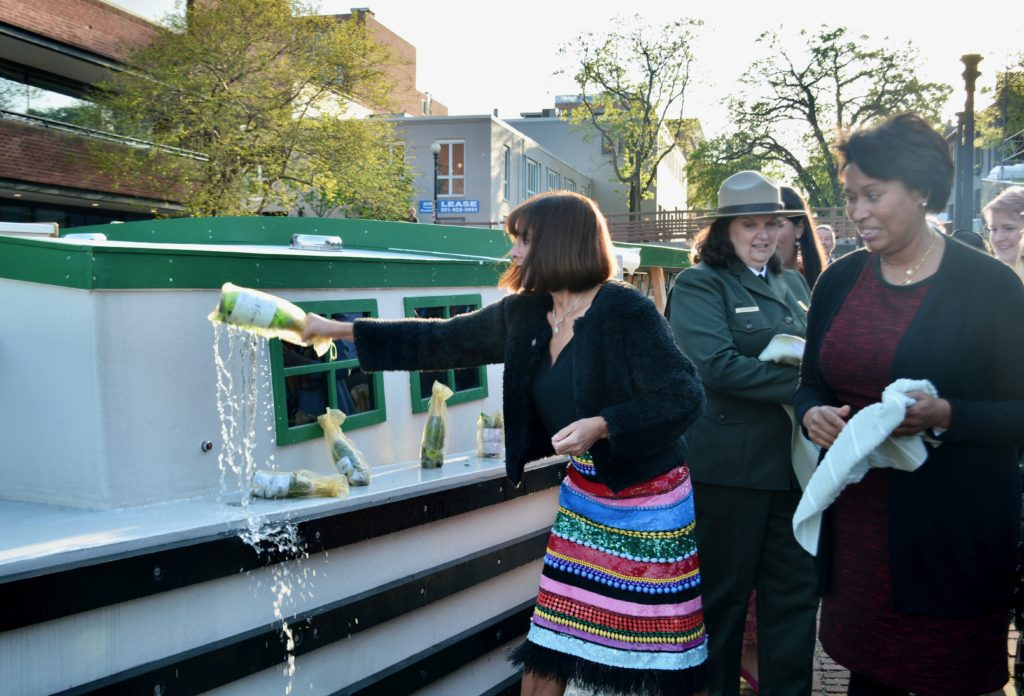 Canal Boat Christened; Tours Begin 
The C&O Canal boat was officially launched April 28, and public tours have begun. The new 80-foot-long boat was christened by Mayor Muriel Bowser (who helped smash one of four bottles of specially-made champagne over the bow), Ward 2 Council Member Brooke Pinto, National Park Superintendent Tina Cappetta of the C&O Canal National Historical Park and Georgetown Heritage Foundation President and Chair Jennifer Romm. Read more at Georgetowner.com. The boat and the canal will be featured in the June Georgetowner. 
 For our full story, see here.
Heating Plant Demolition This Fall  
Richard Levy of Georgetown 29K Acquisition LLC, told The Georgetowner last week demolition of the West Heating Plant at 1051-55 29th St. NW will begin this fall, making way for a 10-story, high-end condo building. Thirty percent of the structure will be preserved. Levy said applications for the ambitious project were being renewed. Its designers are architect David Adjaye and landscape architect Laurie Olin. The Commission of Fine Arts, the Mayor's Agent for Historic Preservation and other local offices approved the plans. The residences will be managed by the Four Seasons Hotel, directly north of the vacant plant, which stands next to the C&O Canal and Rock Creek. 
Former Council Member Jack Evans Exonerated  
"The U.S. attorney's office confirmed today that its investigation of former councilperson Jack Evans has been concluded and no action will be taken against him," lawyer Abbe David Lowell said on April 13. The U.S. Attorney's Office for the District of Columbia declined to comment. No charges were ever filed against Evans, who resigned as the Ward 2 Council Member in 2020.  
"I want to thank the U.S. attorney's office for concluding their investigation," Evans told the Washington Post. "Myself and my family are pleased with the outcome, and I'm looking forward to moving on with my life." He declined to speak further. 
Because of ethical improprieties or violations — a digital sign company trying to give him stock or using his office as influence — Evans was fined by the D.C. city ethics board for $35,000. The District Council was ready to expel him before his resignation. In June 2019, federal agents entered Evans's P Street home under a court-issued warrant and left with boxes and files.  
Evans served 28 years on the D.C. Council. He was succeeded by Ward 2 Council Member Brooke Pinto in 2020.