Weekend Round Up, Aug. 18 – 21
By
August 18, 2022
0
837
•
---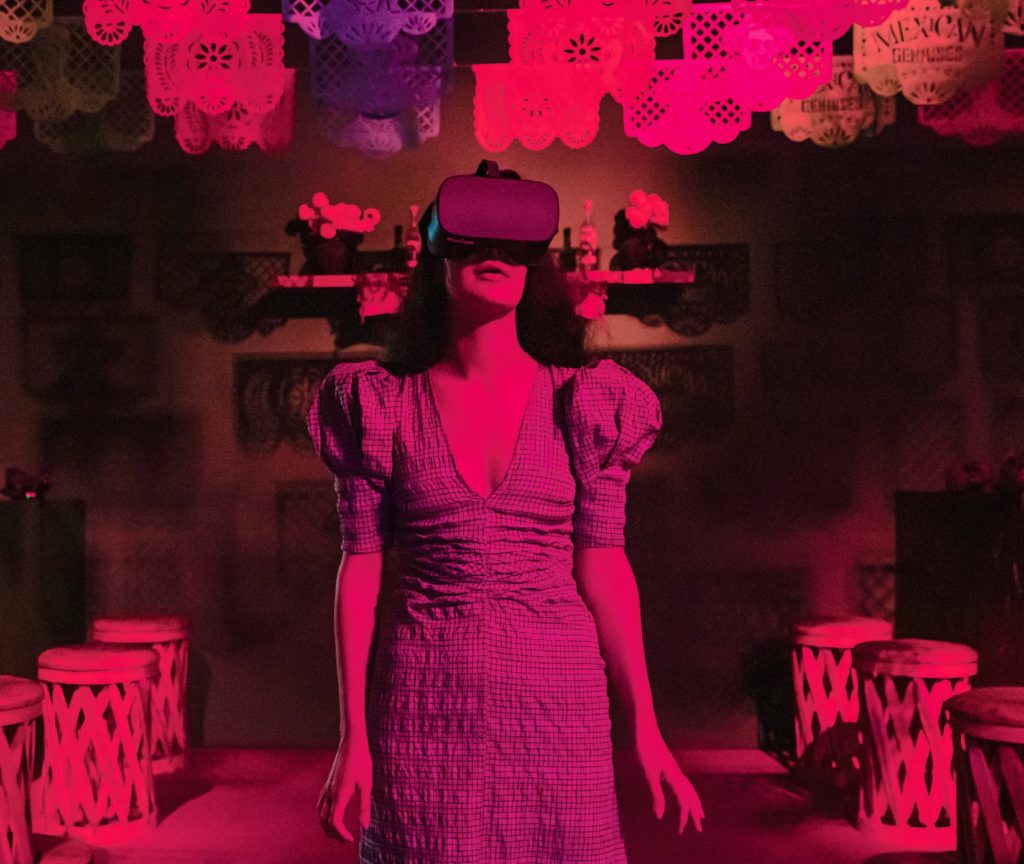 Can you believe we're almost at Labor Day weekend? As we round out the summer season, there are so many things to do for foodies, art lovers, music lovers and families. Read on for more. 
Immerse Yourself in Mexican Geniuses  
Everything is getting the immersive experience these days! Tomorrow, "Mexican Geniuses: A Frida and Diego Immersive Experience" opens at WEG Studios (1235 W St. NE). The brilliance of artists Frida Kahlo and Diego Rivera are on display using innovative technology and projections of over 300 paintings and portraits. The digital exhibit brings guests fully into the beauty, emotion and sheer transcendence of two of Mexico's greats. More information on the event, which runs through mid-October, can be found here. 
This Saturday is for Dolley 
This Saturday from 10 a.m. until 3 p.m., head to Dumbarton House to celebrate the anniversary of Dolley Madison fleeing the White House to Dumbarton House in 1814. During the War of 1812, the British burned the White House and Capitol. First lady Dolley Madison directed enslaved individuals to save precious documents and priceless paintings from the White House. She stopped by her friend Charles Carroll's Dumbarton House home before continuing on to Virginia. Play yard games and eat Dolley's favorite foods, and enjoy ice cream, as you honor her efforts to save history. More information on the day can be found here. 
Restaurant Week Ends This Sunday 
Summer Restaurant Week (presented by the Restaurant Association of Metropolitan Washington) ends this Sunday. There are lots of great deals and prixe fixe menus at all your favorite restaurants and most lunch and brunches are $25 and dinners range from $40-$55. More information on Summer Restaurant Week can be found here. 
The Second Annual Family Reunion is This Weekend 
Take a short drive to the Salamander Resort and Spa in Middleburg for the second annual Family Reunion. The event will highlight top talent in food like Carla Hall, Rodney Scott, Nina Compton and more. Presented by author and chef Kwame Onwuachi in collaboration with Food & Wine and Sheila Johnson's Salamander Hotels & Resorts, expect cooking demos, family meals and more celebrating Black and Brown contributions to the food industry. More information can be found here. 
Take the Kids to Explore! Children's Festival 
The future Explore! Children's Museum coming to Art Place at Fort Totten is hosting a free children's festival series for the next three Saturdays on-site. From 1-3 p.m. Saturday, enjoy face painting, balloon animals, ice cream and live music. This Saturday's music entertainment is The Uncle Devin Show, an interactive musical experience dubbed a cross between D.C.'s Trouble Funk and Schoolhouse Rock. More information on the event can be found here. 
Support Ukraine at the Kennedy Center 
After performances across Europe, the Ukrainian Freedom Orchestra will complete its tour at the Kennedy Center this Saturday at 8 p.m. The brand-new orchestra is led by Canadian-Ukrainian conductor Ker-Lynn Wilson and includes Ukrainian refugees and top musicians from Kyiv, Lviv, Kharkiv, Odessa and elsewhere in Ukraine. The concert will be filmed for a PBS broadcast airing September 9 at 9:00 p.m. More information on the performance can be found here.