Rededicated Citizens Association Seeks New Members  
By
September 14, 2022
0
990
•
---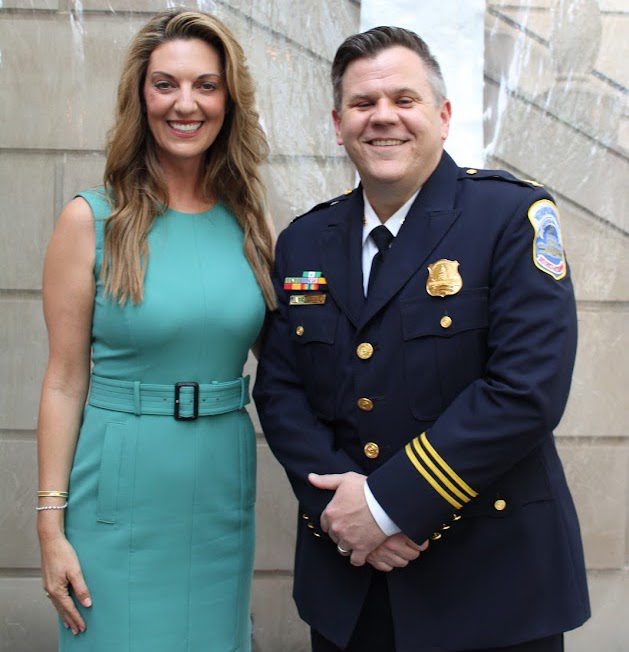 Georgetown is a very special neighborhood — with deep historic roots, charming brick sidewalks and quaint row houses – and is truly like no other. However, what makes Georgetown even more special are the warm, welcoming neighbors who fill these homes. Today, post-pandemic, people are looking to get back involved with the community and connect with old friends as well as new faces.
The Citizens Association of Georgetown (CAG) is an organization focused on the beautification, public safety and historical preservation of the neighborhood. Founded in 1878, CAG is the oldest citizens association in the U.S. and continues to serve the community through lively fundraising events, civic engagement groups and other initiatives like Oral History Interviews and Public Safety Updates. CAG gives Georgetown residents a chance to have their voices heard and work in conjunction with other neighborhood groups.
Last year, CAG opened its new headquarters at 1058 30th St. NW, next to the C&O Canal, thanks to a million-dollar legacy gift from Beverly Sullivan and A. Michael Sullivan, Jr.
CAG President Tara Sakraida Parker and Vice President-Treasurer Larry Flanagan tell The Georgetowner: "CAG is almost 150 years old but we are constantly changing with the times. As we approach 2023, expect to see our new approach to public safety and a newly formed Public Health Committee, to name just a few initiatives. These topics, and others, are what matters most importantly to our neighbors but require funding to deliver programs that keep Georgetown a beautiful, safe and desirable place to live. We're a membership organization and hope that all of our neighbors will join, volunteer and donate. Why? Because this is where we all live!"
Many member-focused organizations like CAG, during the time of social distancing, suffered due to lack of being able to gather and put on events. Now, they are in the process of working to rebuild membership. "The biggest struggle we face is awareness of our organization," said CAG Executive Director Gloria Hausman Lindsey, who will be departing next month. "We want individuals to feel they have the ability to have their voice heard and make changes in the community."
The Citizens Association is seeking new members and encourages all Georgetown residents to come out and experience some of the organization's exciting upcoming events. This year, it is focusing on revitalizing membership and member benefits as well as reconnecting and revitalizing the neighborhood.
After the Trees for Georgetown reception, the group will host the Celebrate Fall Picnic Concert 2022 at Rose Park on Sept. 18. Its annual Fall Party which will be held at the Ukraine House in Kalorama on Oct. 22. This event will pay tribute to the neighboring Ukrainian Embassy, which is on M Street in Georgetown.
In addition, CAG works to improve public safety and historic preservation initiatives. The Block Captain Program is a committee that brings neighbors together to advocate for better safety measures. The Historic Preservation Committee stays up to date on community projects to ensure they are in line with federal and city laws and regulations.
Visit www.cagtown.org for more information. (CAG is interviewing for a new executive director.)