Looking for an Escape? Try This Bahama Mama
By
October 6, 2022
0
1311
•
---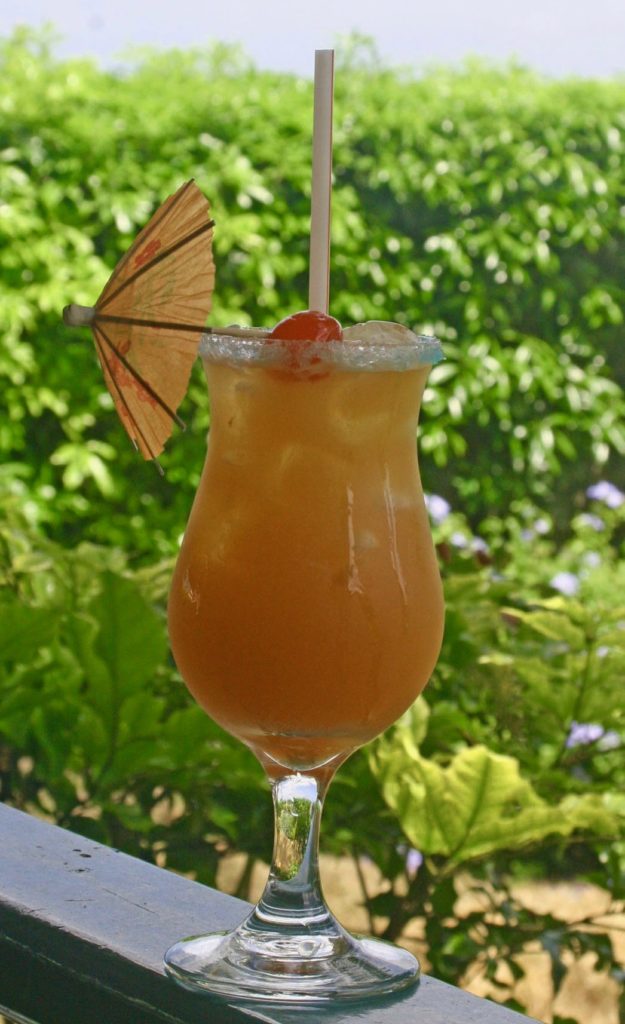 "Mama… Bahama Mama… you tropical charmer… you stole my heart…." croons George Symonette in this traditional Bahamian folk tune. Known as the "King of Goombay," Symonette reigned supreme in the 1940s and 1950s and played the leading clubs in the Bahamas and eventually the U.S.A. He may have also inspired the name of a notable cocktail – the Bahama Mama.   
The origins of this famed elixir are hazy. According to the book "One More Drink," Bahamian bartender Oswald "Slade" Greenslade contends he invented the cocktail while working at the Nassau Beach Hotel in 1961. However, its appearance seems to date further back. Some people say that it became popular during Prohibition when the Bahamas were used as a rum smuggling base and it's also been spotted on menus from the 1950s. 
As for the name, Greenslade says it's named after Dottie Lee Anderson, a Caribbean dancer and performer who also went by the stage name "Bahama Mama." Others claim the title comes from the 1930s song mentioned above. 
This tune takes me back to a Bahaman adventure years ago. My partner and I were eager to soak up the sun and sea on Cable Beach.  
The first drink I ordered was the eponymously named Bahama Mama at an outdoor all-in barbecue on our first day. I can't remember if I had tried this particular cocktail before, but the tang of rum and fruity swirl lifted my spirits as I danced in the sand to a calypso band. By the end of the night I had lost count of my tally and realized I had overdone it when my head pounded as the sun peaked in between the curtains the next morning.  
Common sense should have told me not to overdue drinking at an "all-inclusive" festivity, knowing that they're often forged from cheap spirits and pre-made mixers. All Bahama Mamas are NOT created equal.  The name of the drink conjured up a vague image of a colorful tipple with a paper umbrella but I had no idea of what I drank the night before. It turns out that the term "Bahama Mama" has become a generic moniker for a number of rum-based tikki concoctions.   
That version took me back to another song called Bahama Mama by American country ballad singer Marty Robbins. "Say, Bahama mama, Limbo with me"? 
She work me over like Hurricane Shirley."  
So the next evening as we prepared to dine in a snazzy restaurant with a proper bar, I decided to redeem myself and order top-shelf Bahama Mama. I smartly asked the bartender about the ingredients and I was a bit surprised by his reply. The recipe included some usual suspects such as rum, pineapple, lemon and coconut. But one component stood out – coffee liqueur.  
The smack of java gave this drink a unique depth that was missing from the fruity punch I guzzled the night before. A mixture of light overproof and dark rum provided a multi-layered flavor. The pineapple's rich sweetness tempered the bitterness of the coffee while its acidity complimented liqueur's earthy notes. The dash of coconut tied everything together with a balmy vibe. It was refined and delightful. 
I was quickly reenergized and ready to dance again. This time to the Bony M's 1979 disco smash, "Bahama, Bahama mama, You should all be looking for Bahama mama, Bahama, Bahama mama, And I'm sure you will adore Bahama mama…" The song was right…. I did adore THIS Bahama Mama. 
For the rest of the holiday, we played in the sea, soaked up the local culture and stopped at every tikki bar we passed by. I enjoyed several more Bahama mama variations. Most contained differing combinations of rum types and/or additional mixers like orange juice or grenadine syrup. 
On the last night we went for a nightcap at our hotel's open-air bar and I savored a well-crafted rendition of this motherly cocktail. As the Atlantic breeze rustled through my hair and I inhaled the salty ocean air it became apparent — this tropical charmer did steal my heart.  
Ingredients
1 ounce dark rum

1 ounce light overproof rum

½ ounce coffee liqueur

¼ ounce crème de coconut

¾ ounce lemon juice

3 1/2 ounces pineapple juice
Directions
Add all ingredients to cocktail shaker with ice. Shake until the pineapple juice is frothy Strain into hurricane glass filled with ice. Garnish with fresh fruit.