Mapping Georgetown: Georgetown's Community Comes from Far and Wide
By
October 11, 2022
0
452
•
---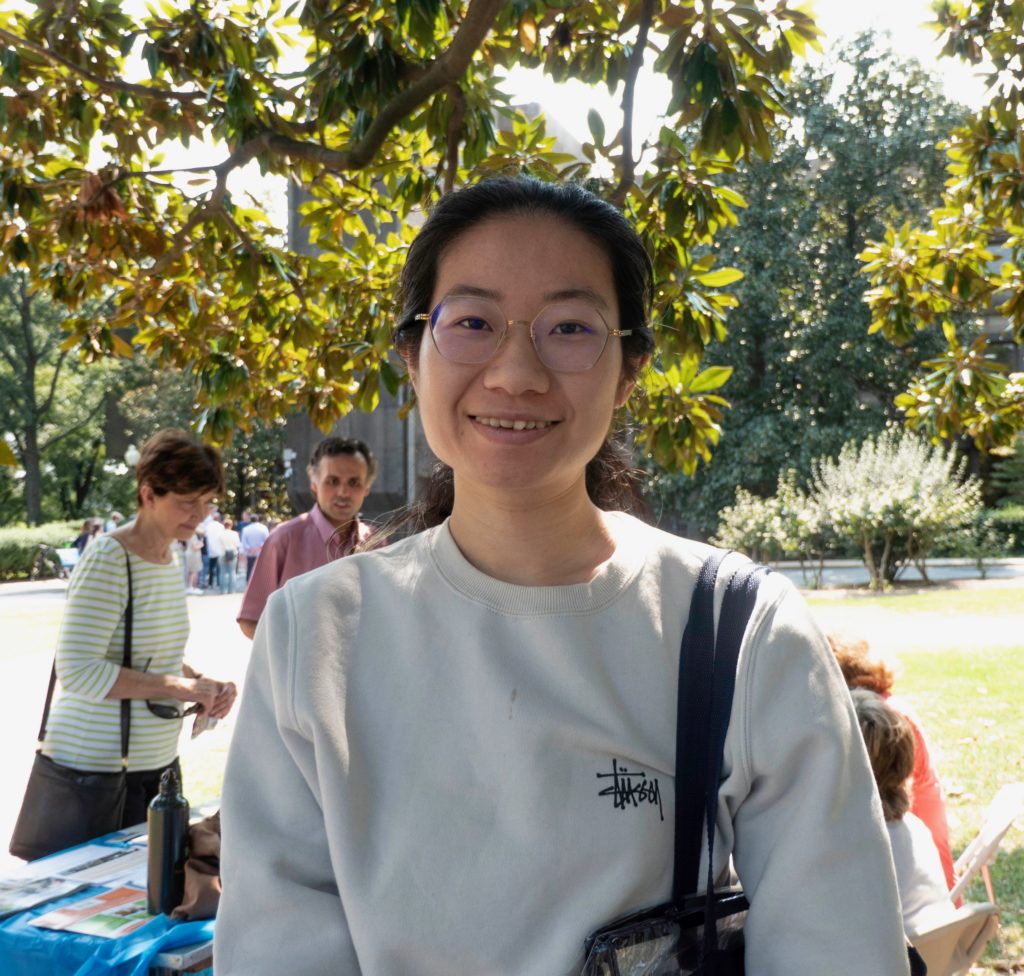 Welcome Tina, to Georgetown University and our Georgetown neighborhood!
As the United States is considered the Melting Pot of the world, Georgetown University and the community of Georgetown itself are perhaps prime examples. Around town, Mapping Georgetown is always fascinated by the vibrant and alluring looks of the person-on-the-street.  On foot, on a scooter, on a Vespa, or on a bike. Who are these beautiful people? Each story is more than unique.
Fortunately Georgetown Community Day on the campus of Georgetown University can help bring us all together and illuminate these stories. It's there we recently met graduate student Tina Zhang of Hong Kong.
Here's Tina's story originating from the other side of the world. Can you imagine the courage of character, stamina and determination it takes to venture to graduate school so far from home?
Tina, you are such a gentle spirit and make it look so easy. Thank you for sharing your time, talent and wonderful spirit with us!
Tina Zhang's Map-Story
First Year Masters of Public Policy student from Hong Kong. Interested in democratization and civic engagement. Love Boxing. Here to make a relocation from Beijing to anywhere abroad, and to make a career change from economic policy consultant to a policy specialist in my interested area.
More About Georgetown Community Day
Annual "Georgetown Community Day! Join neighbors, students, faculty, and staff for a day of fun and family-friendly activities…. The community fair features tables from local schools, churches, community organizations, government agencies, and university departments with giveaways and information about how you can get involved."
 https://communityengagement.georgetown.edu/georgetowncommunityday/
"At the welcome table near the campus gates, Fidiki Tarawali, community director in the Office of Neighborhood Life, enthusiastically welcomes participants. "I think this is an amazing day," he told The Georgetowner. "I love how Georgetown University integrates itself so seamlessly with the community and opens itself up to events like this. It just shows how Georgetown is easily bridged together between students, faculty, staff and the community….  It's great to work with the local businesses. It's great to see the community in full swing."  https://georgetowner.com/articles/2022/09/19/georgetown-community-day-delights-at-gu/
—
To learn more about the Mapping Georgetown project see https://georgetowner.com/articles/2021/07/19/marilyn-butlers-vision-for-mapping-georgetown/.
To submit your Georgetown recollections to Mapping Georgetown go to www.mappinggeorgetown.com  or visit the Georgetown Public Library to pick up a physical map-story form to fill out.
Marilyn Butler can be reached at: marilyn.butler@gmail.com.