Real Estate: 1224 30th St. NW to Remain Single-Family Home
By
October 24, 2022
0
1372
•
---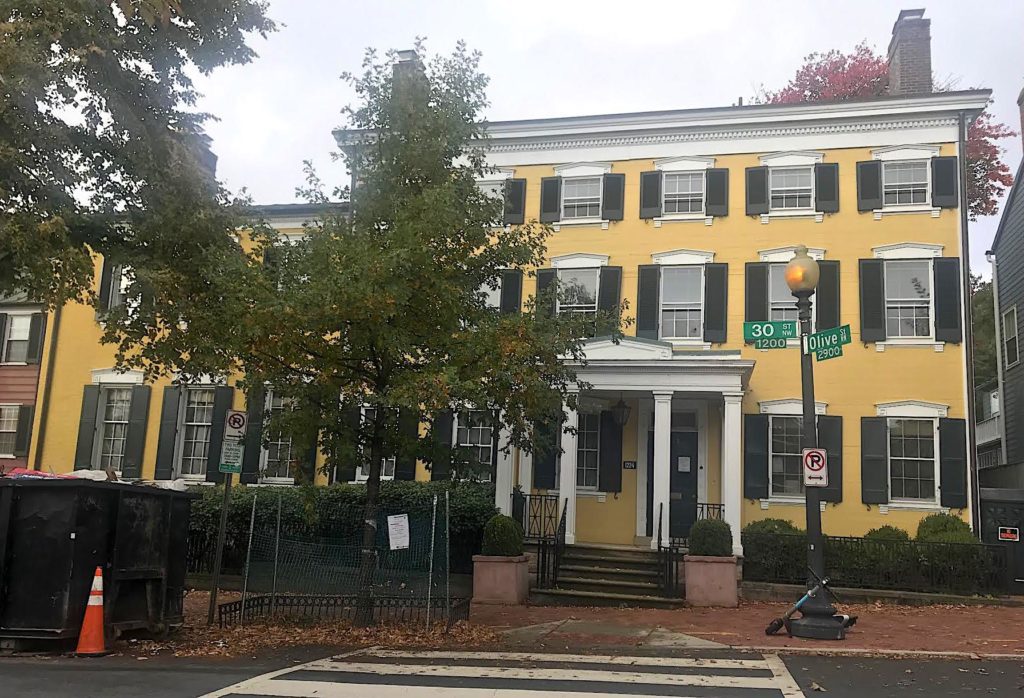 The stately mansion at 1224 30th Street NW, bought by Basil Street Management's CEO Ezra Glass earlier this year, will be remaining a single-family home.
Recent rumors around town had neighbors fretting the historical home would be turned into a bed and breakfast in the heart of Georgetown.
"It is not going to become a B&B," Glass told The Georgetowner. He'll be renovating the home, which was built circa 1840, to modernize it a bit given it is nearly 200 years old.
Originally beginning as two homes, 1224 30th St. NW was merged around 1929 by Ruth Hanna McCormick Simms. Simms was the daughter of former U.S. Sen Mark Hanna (R-OH) and wife of former Sen. Medill McCormick (R-IL). She bought the homes soon after she herself was elected to Congress.
The mansion's beautiful gardens were featured in House Beautiful in 1933 and has been a routine stop on Georgetown Garden Tours for years. Simms hired Rose Greely, the first female architect licensed in D.C. to design the estate's gardens.
Many other famous names have lived in the home over the years, including John Balfour, who leased the home during his time as a British diplomat in D.C. and Scottie Fitzgerald, the daughter of author F. Scott Fitzgerald.
Glass bought the 10-bedroom home in March for just under $9 million. It sits on a 30,000 square-foot lot. The interior of the home, measuring 11,000 square-feet, is in need of an overhaul. The property includes a guest house, children's playhouse, a heated pool and pool house, two green houses and a pair of garages. (It has been featured on the Georgetown Garden Tour.)
According to Urban Turf, Glass is not calling the property home and will instead turn it into a boutique piece of real estate rented out to one party at a time. He believes there's a demand for that type of property in the area and is hoping to hire a full-time staff for the home.
When renovations are complete, Glass is planning on a party to show community members the changes he made.