Duke Ellington School Fight for Autonomy Heats Up            
By
December 19, 2022
0
1625
•
---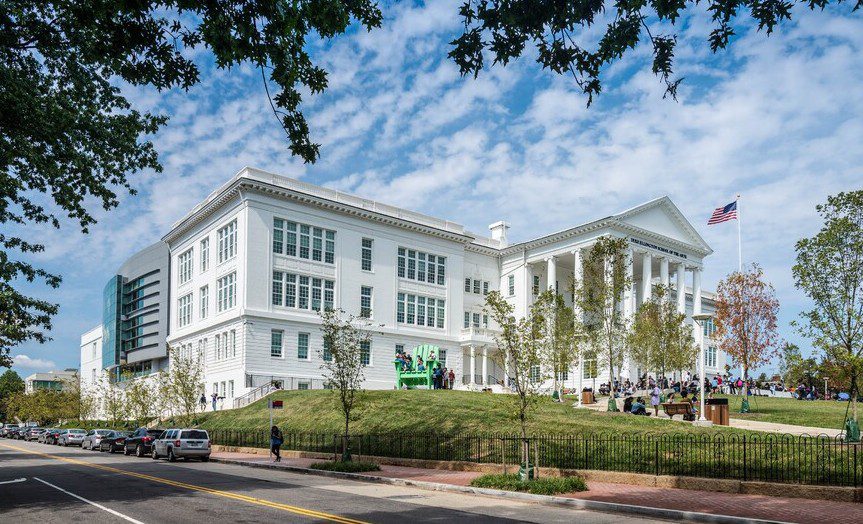 Ever since the old Western High School at 35th and R Streets NW was transformed physically and curriculum-wise two decades ago into the current palatial $178.5 million Duke Ellington School of the Arts, thanks to the philanthropy of Peggy Cooper Cafritz, it has been cited as a national model.  Its dual academic and high-quality performance arts offerings have been managed from the beginning as two separate entities. The arts programs in dance, literary media and communications, museum studies, instrumental music, vocal music, theater, technical design and production and visual arts have been managed by a semi-autonomous board of directors with separate funding and staffing governorship, while the high school academic program is a part of the DC Public Schools.
But the past two years has seen pressure by DCPS to change that.
In February 2022, during the regular five-year round of contract negotiations, DC Public Schools Chancellor Lewis Ferebee announced that DCPS planned to assume total control of Ellington School. The concern to switch control came about recently in the revelations of lapses in teacher sexual assault investigations by the school's administration. The charges were settled in court but the question of accountability has raised concerns.
But these aren't the only concerns about oversight procedures by the Duke Ellington School of the Arts Project, the public and private partnership that supports the school.
In 2018, almost one third of the school's families were cited in an DCPS audit as being non D.C. residents who had not paid out-of-state tuition to attend the school, as city law requires. That matter was negotiated down with only a few families forced to pay fines and tuition. But again, the oversight issue remains.
In February 2022, DCPS officials announced that they were having good faith discussions with DESAP about increasing staff compensation and strengthening administrative oversight to support a transition of school operations to the central office. In the meeting with parents earlier this year, Chancellor Ferebee stated that his intention was to continue to fund the school like a traditional high school. "DCPS remains committed to preserving the integrity of the arts program and finding the best path forward to maintain its vitality and opportunities presented for our student artists," he said.
This statement did not leave many parents feeling that he actually values and supports the dual curriculum program, according to a Dec. 14 report in the Washington Informer: "Parents fear that a DCPS takeover would eradicate such programming. At this point however, DCPS continues to insist that all DESA teachers be certified and have a DCPS contract. If both sides can't come to an agreement about the new contract by the end of the calendar year, each will have to submit proposals of their own."
Prominent Ellington alumni include comedian Dave Chappelle, opera singer Denyce Graves, hip-hop artist and multi-instrumentalist Christylez Bacon, singer Johnny Gill, actor Lamman Rucker, singer Ari Lennox and actress Samira Wiley.