Mocktail of the Month: Enjoy These 'Drynuary' Treats 
By
January 11, 2023
0
1286
•
---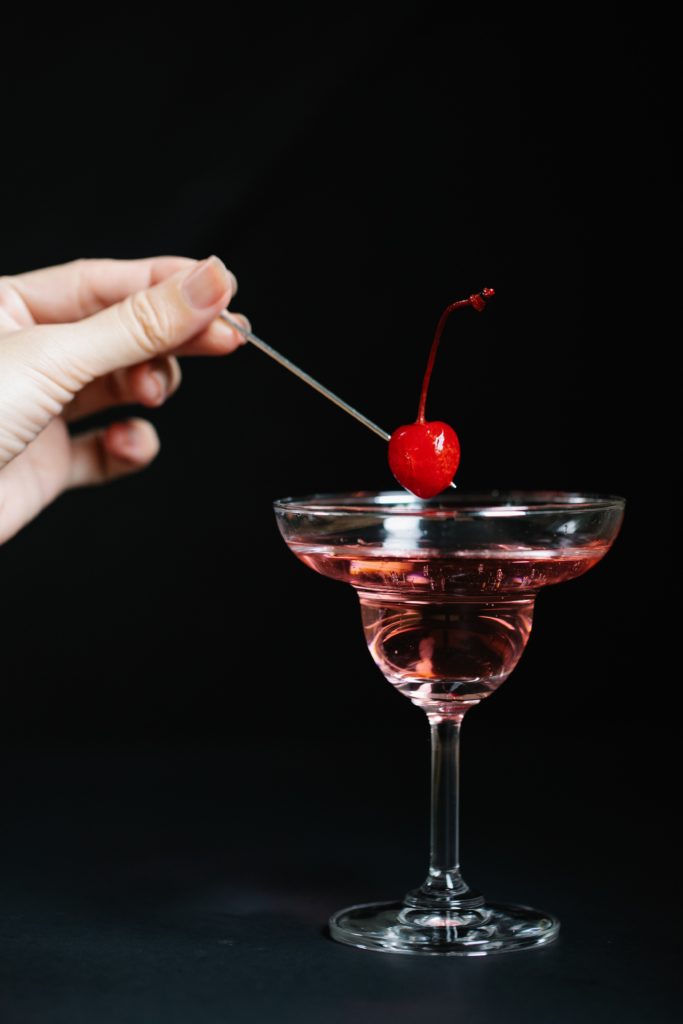 "Drynuary" or "Dry January" is the practice of not drinking alcoholic beverages during the month of January. For some it's a way to make a "clean start" to the new year. For others it's a way to atone for over-indulgence during the December holidays. The term was coined by writer John Ore in 2006 in Slate magazine when he penned an essay about his six years of practicing 30-day abstinence.   
Also known as "Janopause" and "Damp January" (for those partially abstaining), the movement has gradually grown in popularity. Even the millennials are joining in. According to a YouGov Poll of 22,760 people, 20 percent of 25- to 34-year-olds are participating in Dry January.  
Tito's Vodka just launched a nationwide campaign starring Martha Stewart declaring it "DIY January" and extolling alternative uses for their spirit, including adding it to pasta sauce, using it as a deodorizer for musty boots and watering fresh cut flowers to extend their blooms.  
Bars across the District are promoting the event with non-alcoholic cocktails. Georgetown's Lutèce offers a mock whiskey cocktail called Spirited Away, a New York Sour with beetroot, tamari and bay leaf and the Petite Gourgée, forged from nutmeg, lime and honey. They also offer a de-alcoholized pinot noir.  
The Fountain Inn at 1659 Wisconsin Ave. NW offers the D.C. Tea Party tipple, a combination of Earl Grey tea and tamarind shrub. Patrons at Donahue at 1338 Wisconsin Ave. NW can sip on the Sangria Like punch of hibiscus, orange, raisins, and pomegranate or the Mexican-influenced By the Way — a mixture of grapefruit, agave, lime and soda. Even the venerable 1789 at 1226 36th Street NW offers a choice of the soothing Chamomile Sour, tinged with fruit, honey and cardamom and the lively Dancer, a combination of pineapple, pomegranate and apple shrub.  
As our culture is becoming more aligned with people who want to drink less, having non-alcoholic choices on a cocktail menu is becoming just as important as the boozy selections. With the opening of Binge Bar at 506 H St NE, D.C. has its first no-alcohol bar. Their motto is, "Come as you are and leave as you are!"  
But if we're talking about the history of non-alcoholic cocktails or "mocktails," probably the most famous one of all is the Shirley Temple. Originally a mixture of ginger ale, a splash of grenadine and garnished with a maraschino cherry, the moniker has come to describe any type of sweet non-alcoholic drinks targeted toward young ladies. It is rumored that the drink was invented at Chasen's restaurant in Hollywood to serve the young actress Shirley Temple. The starlet was underage at that time and could not drink alcohol with her folks. Other stories claim it was invented at the Brown Derby or the Royal Hawaiian Hotel.  
I remember having Shirley Temples when I was a child. Every few months my mother, grandmother and I would drive to visit my great Uncle Joe in Pittsburgh. He was an entertaining man with fruit trees and grape vines in his yard from which he would craft his own wine. His hobby was making homemade wooden puzzles and his basement featured a full bar and working slot machine which I would happily fill with a jar of nickels he provided.   
But the highlight of our visit would be the trip to his swanky country club for Sunday dinner. While Uncle Joe would imbibe on his 7 & 7, he would slyly order me a Shirley Temple. I felt sophisticated and refined joining the adults with my fancy glass and garnish, even though I never ate the cherry. It was an early glimpse into adult life of going out and socializing.    
Despite its overly sweet flavor, the Shirley Temple cocktail endures to this day. The drink can be easily tweaked to make it less cloying. The ginger ale can be substituted with ginger syrup and soda or switched out with lemon soda. Fresh lime can be added for some twang. Also, be sure to use quality grenadine made from pomegranate. And, as it's Drynuary, it's not just for children anymore.  
The Shirley Temple 
1/2 ounce grenadine

 

1/4 ounce freshly squeezed lime juice

 

5 ounces ginger ale 

 
Garnish with a maraschino cherry or two.