Opaline Bar & Brasserie Refresh: C'est Excellent
By
March 2, 2023
0
450
•
---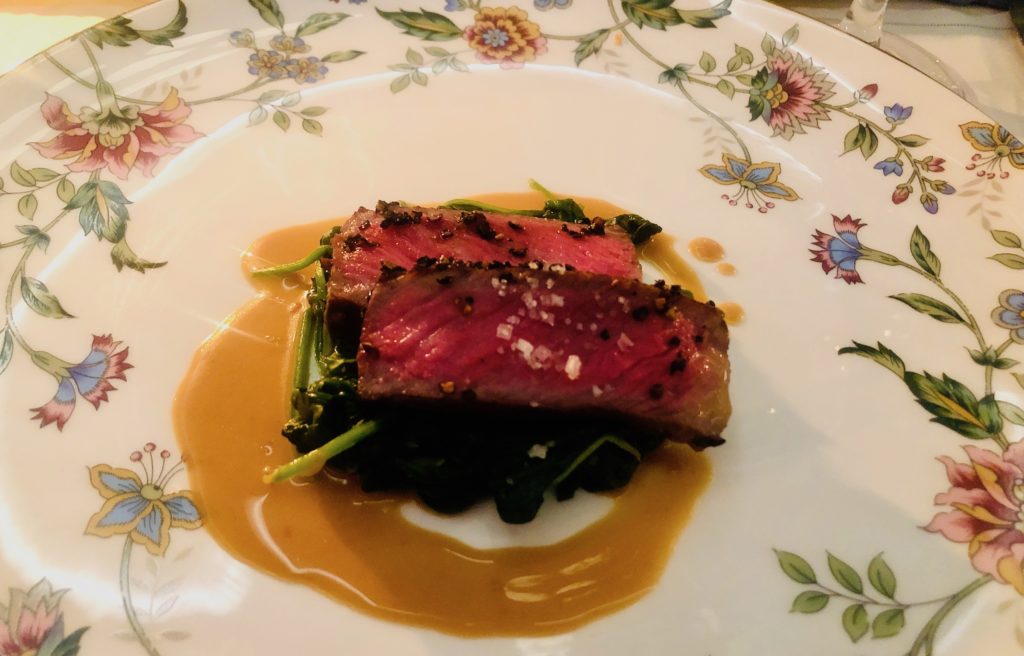 On Feb. 23, Area Director of Public Relations Diana Bulger and General Manager Karla Erales invited media colleagues to a special preview dinner at the refreshed Opaline Bar & Brasserie in the Sofitel Hotel at 806 15th St. NW — within steps of Lafayette Square and the White House.  
The occasion was an eight-course tasting menu accompanied by superb wine to showcase the temptations of Executive Chef Kevin Lalli.  After enjoying special cocktails in designer glassware, seated guests savored multiple small plates that included scallop crudo, butternut squash agnolotti, branzino almondine and steak au poivre.  The finale featured a dame blanche composed of vanilla gelato, hot fudge and pirouette, accompanied by a Fonseca 10-year-old tawny port.
The public will be invited to enjoy these delights when the new menu becomes widely available on March 6.  Bon appétit!