Medstar Georgetown's "Art for a Cause" Goes Viral
By
May 22, 2023
0
1443
•
---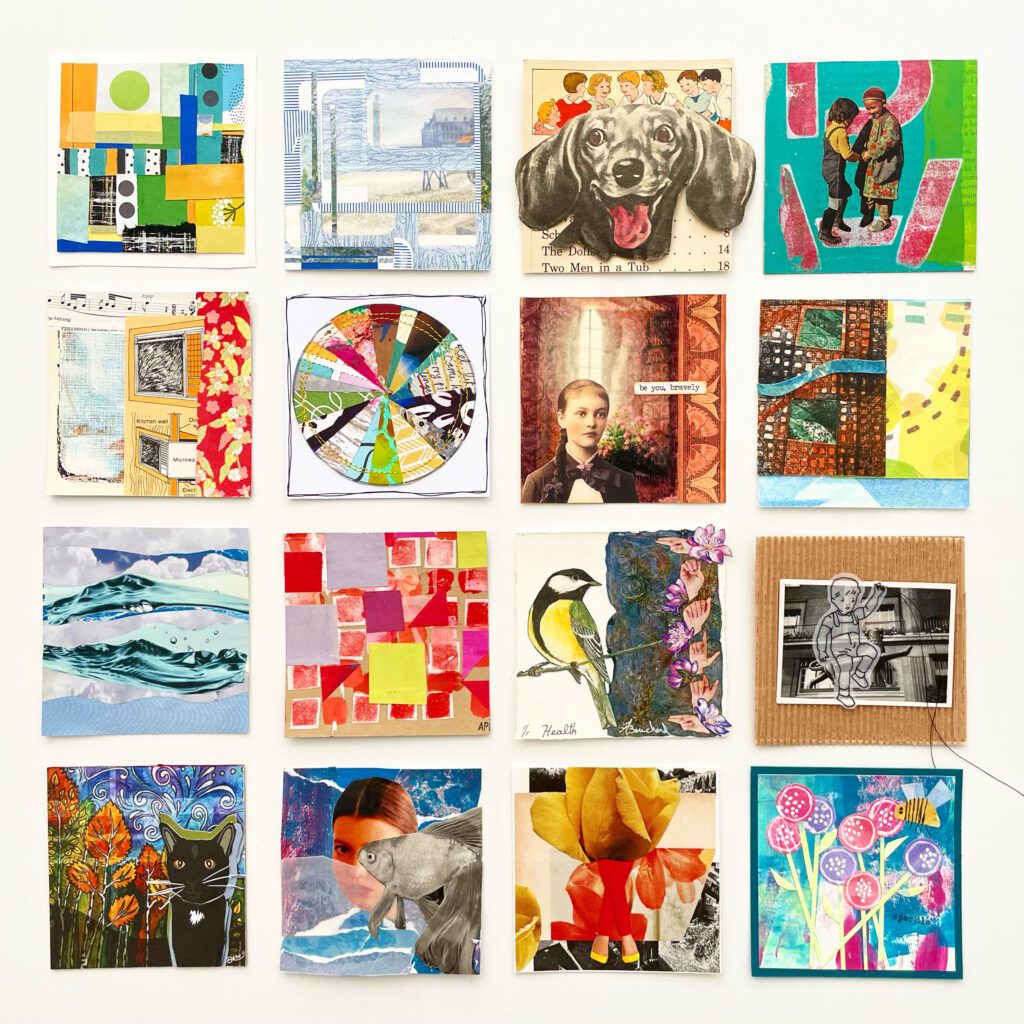 Jennifer Penick received over 3,000 packages delivered to her Georgetown home; and they were not from Amazon.
Penick, artist-in-residence at Medstar Georgetown University Hospital (MGUH) had recently announced a global call for art as part of the "Art for a Cause" event she was organizing for World Collage Day.
The idea was to ask artists to submit collages that would be hung on the walls of the Lombardi Cancer Center at 3800 Reservoir Rd. NW to brighten the space and give patients relief as they came for appointments and treatment. The response was incredible. To date, over 3,500 collages have been submitted from 29 different countries.
Everyone has been touched by cancer in some way, and this event demonstrates the strength of a community to come together on a global scale to help those in a time of need.  
The call for art was made in March and in just a couple of months, word had gotten out and the submissions were rolling in. Art for a Cause was posted in Kolaj Magazine, a well-known art publication, and got significant traction on social media. Thousands of 4×4-inch collages arrived on Penick's doorstep. Artists and communities around the world jumped at the opportunity to share their work with the patients at MGUH. Many classes of elementary, middle, and high school students participated. A group of senior citizens and staff from an assisted living community contributed. Submissions were received from artists ages 4 to 101.  
Penick is one of fifteen artists-in-residence through the Arts and Humanities Program at MGUH – an organization that supports patients through creative outlets such as art, writing, and music. Patients can receive works of art made for them by artists on staff or a musician can stop by their room during the day.
Oftentimes, Penick sets up a table in the waiting room and offers to create a special memento for patients as they come into the hospital. Through the difficult and stressful journey of cancer, patients can find solace through these methods of support. Penick tells The Georgetowner, "Art helps improve someone's day. Patients often tell us that the only time they did not worry about their diagnosis was when they were creating art with us."  
World Collage Day was on May 13. Penick and her team worked to arrange and display the collages on the walls of the Lombardi Cancer Center. Each collage is unique and contains a variety of artistic styles, colors, mediums. Most of the collages are on display in the hospital and additional collages are featured in the Georgetown University Lauinger Library, now open to the public, through May 25. One of the ways Penick shares art with patients is by creating a drawing or painting on a card they can take home. Once the Art for a Cause event has come to an end, the collages will be given out on cards to patients, their families, and hospital staff in support and appreciation for their tireless fight against cancer.  
'Art for a Cause' runs through May 24 at Georgetown Lombardi, 3800 Reservoir Rd. NW.