Cocktail of the Month: Pixie's Pink Punch
By
August 17, 2023
0
645
•
---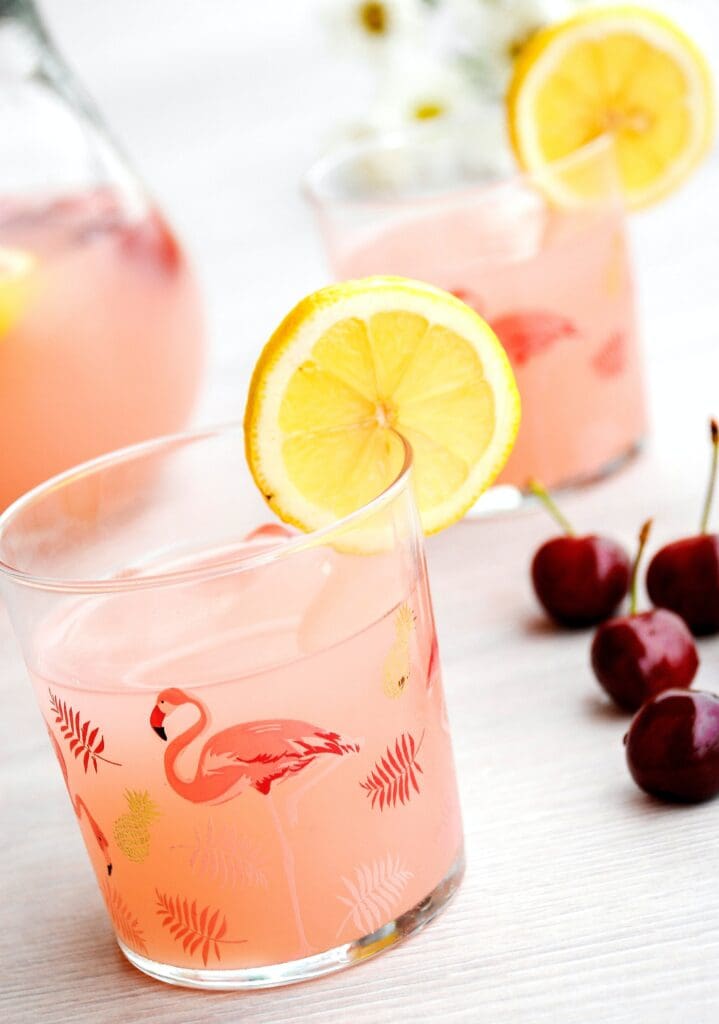 There's little doubt that 2023 will go down in history as the year of pink.  
To start, Director Greta Gerwig's pink fantasy Barbie movie has been an historic success, becoming the highest grossing live-action movie from a female director worldwide. It made more than $1 billion in a month. Seeing a real-life Barbie on the big screen has made fans emotional and many are going back multiple times to see Margot Robbie's portrayal of their beloved doll. It seems that people just can't get enough of Barbie's rose-colored world. 
If Barbie hasn't brought enough pink into your life, you can leave the cinema and go to the carnival. Celebrated American singer Pink's carnival tour has been filling up stadiums since getting the party started in June in the UK. In addition, Korea's K-Pop sensation BlackPink has launched an "encore" of their wildly successful Born Pink Tour in the U.S. 
It's a great time to toast the massive success of all the women involved and maybe even dig up your politically-charged pink pussy hats for the occasion.  
D.C. is no stranger to pink cocktails. Every spring, bars and restaurants promote festive specials to celebrate the annual blooming of the cherry blossoms. This year has also seen a flurry of Barbie-themed adult beverages. 
Dupont Circle's Pisco y Nazca introduced four Barbie cocktails. Their pink hues come from ingredients such as strawberry, lychee, rhubarb, rose wine and hibiscus. Considering this is a Peruvian joint, I'd go with the Barbieland sour, our doll's twist on a Pisco sour. 
Located in the Planet Word Museum, Immigrant Food's summer cocktail list boasts two pink mule cocktails made with infused ginger beer, the Tokyo Flower Power and Arancia Rosmarino. The rosy elements include lavender, blood orange and  hibiscus. 
If you'd like to coordinate your blushing tipple with a matching sunset view, the Conrad Hotel's rooftop bar, Summit, in Penn Quarter unveiled a selection of Barbie cocktails complete with a vocally-enhanced Instagram video.  
However, if you're looking to celebrate pink year round, look no further than Washington's original pink lady, Pixie Windsor, for inspiration. The owner of Miss Pixie's Furnishings and Whatnot at 1626 14th St. NW is a self-made retail and design entrepreneur, philanthropist and style icon. She's been providing décor for some the area's snazziest homes and establishments from her pink-walled shops since 1997.  
Her cherry-blossom and pink Peeps-themed windows have won her accolades over the years, while her pink pens seem to always turn up at bars and restaurants across town when it's time to sign your check. Even Barbie would be envious of Miss Pixie's psychedelic pink glitter van that roams around D.C. making deliveries.  
If you're lucky enough to snag a coveted invite to one her a customer appreciation soirees at her Logan Circle shop or her grand AdMo co-op, you may get treated to a glass of her signature pink punch. 
"I love to host parties," Pixie says.  She's a fan of punch bowls because of their convenience. "You only have to serve your guests when the punch bowl gets low.  You can enjoy your evening and let the guests serve themselves! " Her popular elixir, which has gained a loyal following over the years, is easy to whip up at home.  
The recipe is flexible. She starts with "orange or regular plain vodka (no weird flavors!!) or champagne for a more demure crowd." Then she adds orange or pineapple juice, cranberry juice and lemon soda. To give it a snappy finish, she places a large ice ring with fruit frozen inside to keep the drinks chilled. She advises serving the punch in "cute, clear glasses, so everyone can see a little extra pink in the room!!"   
Pixie's Pink Punch 
Equal part liquor (orange, plain vodka or champagne), orange or pineapple juice, cranberry juice and Sprite or Sierra Mist. Mix in a punch bowl.  
To make an ice ring – Use a Jell-O mold or Bundt cake pan and add sliced fresh fruit, fill with water and freeze. Add to punch just before serving