Foods That Make You Look Great
By
July 26, 2017
0
473
•
---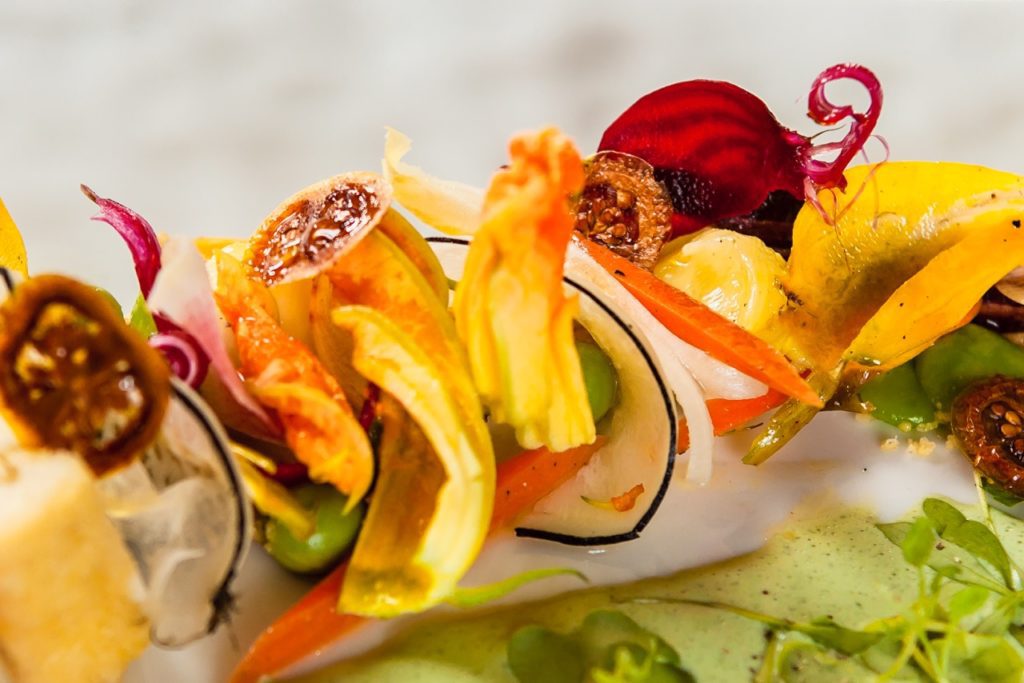 The right foods can help clear your complexion, diminish wrinkles and brighten your overall appearance. A plant-based diet is key, and foods are best consumed raw to maximize the nutritional benefits of a diet rich in antioxidants, digestive enzymes, high fiber, dense nutrition and anti-inflammatories.
Five Raw Beauty Foods You Should Eat
Leafy greens. Why? Because of their rich enzyme and mineral content. Containing carotenoids and anti-inflammatories, they will flush out toxins that are in your system and breaking out of your skin.
Citrus. Lemons, oranges and grapefruits contain vitamin C, which is essential for collagen production and helps fight inflammation — while accelerating skin healing and recovery.
Nuts and seeds. High in fiber, protein, essential fatty acids, minerals and vitamins E, these help skin fight off infection and repair itself quickly, also reducing swelling and inflammation.
Berries. Jam-packed (pun intended) with antioxidants, these colorful and delicious anti-aging wonders are perfect to swap out for a typical dessert, providing a sweet skin treat.
Avocados: Their essential fatty acids protect skin against sun damage, keeping the top layer moist, soft and healthy, helping skin look youthful and minimizing fine lines.
Local and Delicious Raw Food Resources
Here is how to get a delicious start on integrating raw beauty foods.
Joanne Schneider of Nourished Body and Mind is a raw food coach in Potomac who offers personal consulting and seminars. Check out the offerings at nourishedbodyandmind.com and download the free healthy snacks e-book.
Elizabeth's Gone Raw, located at 1341 L St. NW, is open every Friday night, with a tasting menu that updates with the season. Go ahead and reserve on Open Table and allow owner Elizabeth Petty and executive chef Francisco Hernandez to create an upscale, unique and elegant experience for your evening. You will forever think about raw vegan food in a heavenly light.
Amir Mostafavi of South Block Juice Co., located at 3210 Grace St. NW in Georgetown, offers fresh cold-pressed juices, smoothies and acai bowls — delicious tasting, insanely nutritious and easy to grab and go. Visit southblockjuice.com for other locations.