The Latest Dish: Gypsy Kitchen, Xiquet, Oyster Oyster, and More…
By
July 10, 2019
0
607
•
---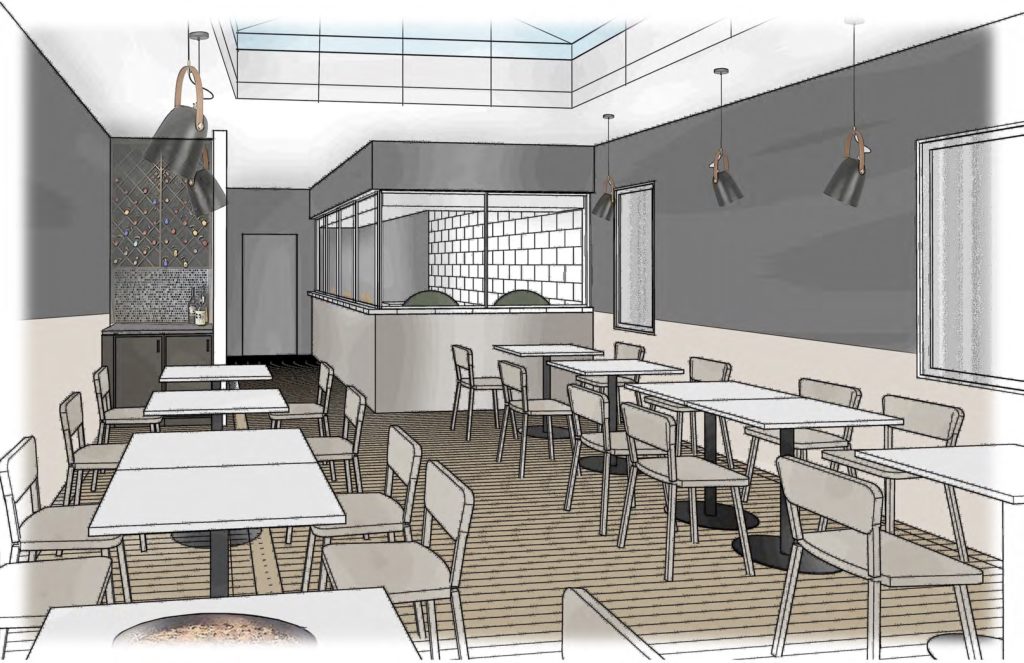 Max Kuller's new restaurant group, In Living Kuller — named to honor his father, Mark Kuller — plans to open 35-seat Oyster Oyster in Shaw at 1440 8th St. NW in the third quarter of this year. Kuller's partners are former Hazel chef Rob Rubba and Adam Bernbach from 2 Birds 1 Stone. In the spirit (pun intended) of sustainability, Bernbach plans to sell organic and biodynamic wines and herbal cocktails that integrate kitchen scraps.
Mission Group partners Fritz Brogan and Reed Landry will take over the Dupont Circle space where James Hoban's has been for the past 12 years. They plan to start renovations in mid-July and reopen in the fourth quarter as The Admiral, an American restaurant and bar with private-event space inside and out. They currently own Mission restaurants in Dupont and at Nationals Park, as well as Hawthorne on U Street NW. The Admiral is named for Adm. Samuel Francis Du Pont, as is Dupont Circle.
Atlanta-based Southern Proper Hospitality plans to open Gypsy Kitchen at 1825 14th St. NW, where Masa 14 has been for 10 years. Operated by Richard Sandoval Hospitality, it will feature a small-plates menu of Indian, North African, Middle Eastern and Mediterranean cuisines. The goal is to open in the second quarter of 2020. The group owns Tin Lizzy's Cantina, featuring "flex-Mex" food, which may also expand into D.C. Alex Curley, COO of Southern Proper, has roots here; he was the local operations director for Richard Sandoval Restaurants and opened the two locations of Barcelona Wine Bar for the Barteca Restaurant Group.
Chef/Manager Update: Vickie Reh, formerly of Buck's Fishing & Camping, is now the manager at Society Fair in Old Town Alexandria, Virginia, working with Nadine Brown and Brown's husband, chef Dan Fisher.
Xiquet, a Spanish restaurant, will open above Slate Wine Bar + Bistro on Wisconsin Avenue in Glover Park. Slate chef-partner Danny Lledó previously worked at José Andrés's ThinkFoodGroup and at Taberna del Alabardero. Born and raised in Dénia, a port city known as the birthplace of paella, Lledó has won first place at six paella festivals. Expect four to six types of paella at the restaurant. An August opening is planned.
Mike Cordero plans to open Taco Rock, a surf-and-turf taco and tequila spot in Rosslyn, Virginia, in July. The 50-seat location replaces SpinFire Pizza at 1501 Wilson Boulevard. Cordero co-owns Don Tito and The G.O.A.T. in Clarendon. His sons, Nick and Anthony, will join him at Taco Rock and Stefano Marzano, executive chef, and owner of MightyMeals, is a partner. Cordero is also converting A-Town Bar and Grill in Ballston into a German beer hall called Bronson, expected to open this month.
Swahili Village, an East African restaurant serving Kenyan food, has taken over the lease at 1990 M St. NW, where Vidalia then Honeysuckle used to be. Its first location is in Beltsville, Maryland. Chef-owner Kevin Onyona hopes to open by the end of this year.
Ch-Ch-Changes: Napoli Pasta Bar, in Columbia Heights at 2737 Sherman Ave. NW took over the space upstairs and doubled its capacity. It is now open during the day, serving light fare before transitioning to its regular dinner service.
Just Opened: Prima, a fast-casual concept brought to you by the Schlow Restaurant Group, opened at 7280 Woodmont Ave. on Bethesda Row in Maryland, where Taylor Gourmet was … Meridian Pint, formerly of Columbia Heights, moved across the bridge and opened at 6035 Wilson Boulevard in the Dominion Hills neighborhood of Arlington, Virginia … Fogo de Chão opened at Pike & Rose in North Bethesda, its third location in the metro area, in addition to its Tysons and downtown D.C. spots. The new location, with chef Moises Lopes leading the kitchen, features lounge seating as well as an outdoor patio … Commonwealth Indian, a Northern Indian restaurant from chef-owner Sunil Bastola, who owns two locations of Bollywood Bistro in Northern Virginia, also opened at Pike & Rose … Devin Gong opened Astoria at 1521 17th St. NW in Dupont Circle. Its sister restaurant is Copycat Co. on H Street NE. Previously a bar manager at Barmini, Gong began to cook Chinese Sichuan dishes he liked to eat, along with Americanized favorites. Now he trains other bartenders to cook Sichuan dishes.
Linda Roth is the founder and CEO of Linda Roth Associates, a public relations and marketing firm that specializes in the hospitality industry. Visit her on the web at lindarothpr.com.