Half Virtual Arts Round Up, September 3, 2020
By
September 3, 2020
0
800
•
---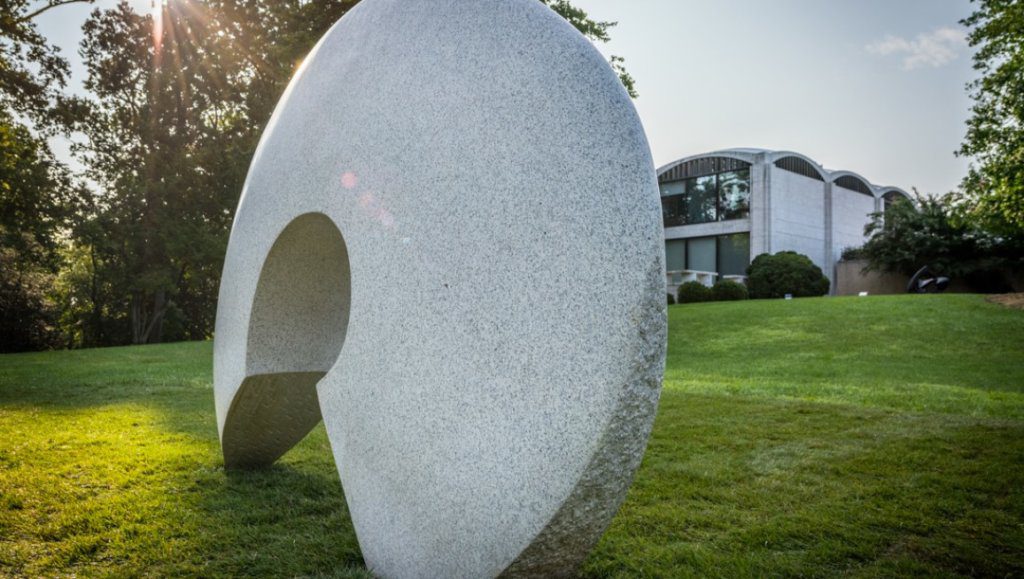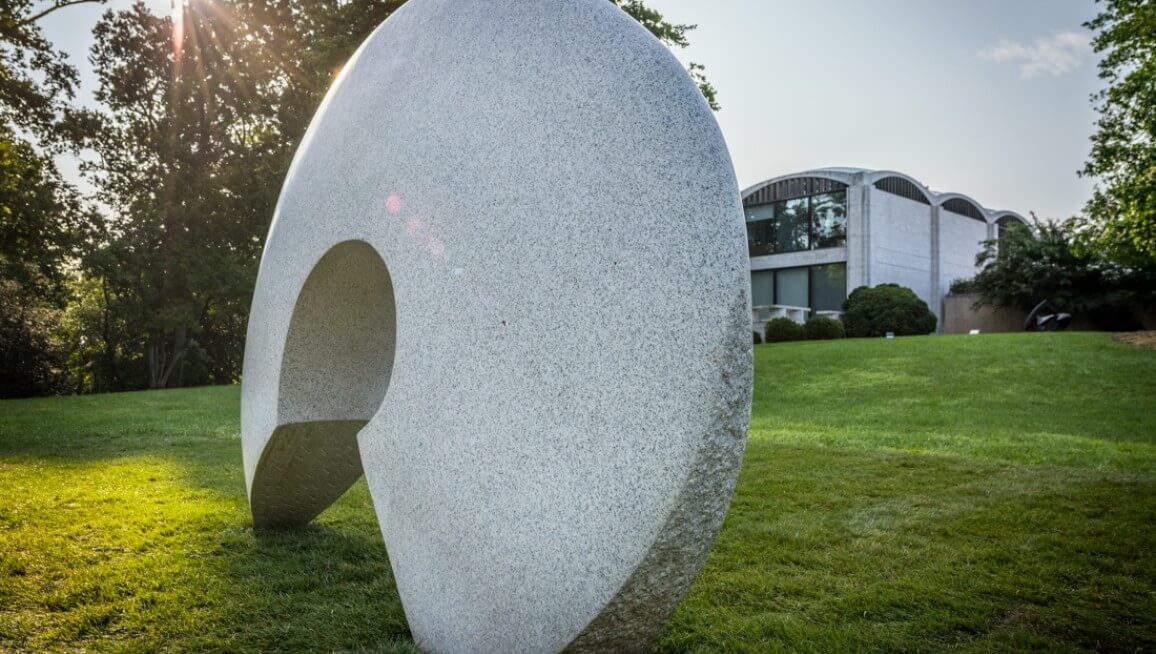 Tune in next week to presentations on the latest scientific findings, brought to you by the National Museum of African American History and Culture, the National Museum of Natural History and Smithsonian Associates. For details about these and other virtual events, plus in-person opportunities, click on the headings below.
Kreeger Museum: Sculpture Garden Open
The Kreeger Museum, 2401 Foxhall Road NW, reopened its sculpture garden on Sept. 1. Due to limited capacity, reservations for timed entry at 10:30 a.m. or 1:30 p.m. daily must be made in advance. Face masks are required except for children age 2 and younger and six-foot social distancing will be in effect.
Glenstone Museum: Grounds and Pavilions Open
Glenstone — the museum of postwar and 21st-century art created by Emily and Mitch Rales on nearly 300 acres in Potomac, Maryland — is currently operating at a limited capacity. Hours are Thursday to Sunday, 10 a.m. to 5 p.m., with visits scheduled every 15 minutes until 3 p.m. The maximum group size is five and masks and social distancing are required. Visitors must be age 12 or older and minors must be accompanied by an adult at all times. Admission is free.
The Athenaeum: Art Exhibition Closing
The Athenaeum, 201 Prince St. in Alexandria, Virginia, will close "Beautiful But Deadly," the juried art exhibition now on view, on Sept. 6. Thirty works by 16 members of the Botanical Art Society of the National Capital Region represent an array of native and exotic plants with toxic effects. Gallery hours are Thursday to Sunday from noon to 4 p.m. Social distancing is in effect and face coverings are required when distancing is not possible. Admission is free.
Opera Lafayette: Friday Musical Moments
Every Friday, including Sept. 4, Opera Lafayette, which presents early masterpieces on period instruments, will share a video excerpt from a past production with subscribers to its free e-newsletter — the goal being to cultivate a feeling of togetherness during this time of separation. Friday Musical Moments from earlier this summer are available for viewing on the Opera Lafayette website.
Civil War Medicine Museum: Walking Tour
On Sept. 6 from 2 to 3 p.m., the National Museum of Civil War Medicine, 48 East Patrick St. in Frederick, Maryland, will offer a walking tour of downtown Frederick led by docent Brad Stone on the theme of "One Vast Hospital." Wearing masks and practicing social distancing, the group (limited to 12) will walk in the footsteps of the doctors, nurses, soldiers and civilians who cared for more than 8,000 wounded soldiers, both Union and Confederate, following the 1862 Battle of Antietam. Tickets, including museum admission, are available on a first-come, first-served basis for $15.
Smithsonian Associates: Online Talk
Jennifer Ackerman, author of the New York Times best-seller "The Genius of Birds," will give a Smithsonian Associates online talk, "Bird Brains: How Birds Talk, Work, Play, Parent and Think," on Sept. 9 at 7 p.m. Drawing on recent scientific research and her personal observations, Ackerman will discuss the newly emerging understanding of the bird way of being. Tickets are $25 ($20 for members) and advance registration is required. Politics and Prose is offering ticket holders a 10-percent discount on Ackerman's new book, "The Bird Way."
African American Museum: Online Panel
On Sept. 10 from 3 to 4 p.m., the National Museum of African American History and Culture will present "Historically Speaking: Intersecting Race, DNA and Demography," a discussion of how new findings in genetics tear down old ideas about race, grapple with ​the unfinished business of slavery, inspire meaningful conversation about reparations, establish ties with ancestral homelands and advance biomedical research. NPR's Michel Martin will serve as moderator of a panel featuring Alondra Nelson of the Institute for Advanced Study, Rick Kittles of the University of Arizona College of Medicine and Vence Bonham of the National Human Genome Research Institute. Admission is free.
Natural History Museum: Virtual Science Cafe
The National Museum of Natural History's next Virtual Science Cafe, a free Zoom webinar, will take place on Sept. 10 from 5 to 6:15 p.m. At this session, geologist Erica Jawin will explain what asteroid 101955 Bennu can teach us about life's origins (and perhaps its ending); collections technician Molly Kamph will discuss what artifacts from Shanidar Cave in Iraq can tell us about our enigmatic evolutionary cousins the Neanderthals; and paleobotanist Rich Barclay will share how ginkgo trees are helping us understand the relationship between carbon dioxide and climate. Viewers are invited to "set the stage" at home with a drink and a meal of their choice.
Signature Theatre: Virtual Master Class
On Sept. 10 at 7 p.m., Signature Theatre's prop team of Kasey Hendricks, Pamela Weiner and Kaitlyn De Litta will throw open their shop doors for a virtual master class, revealing the secrets of theatrical properties. How did they find the perfect cans of food for 1980s Britain in "Billy Elliot"? And how did they produce gunshots, flames and a realistic head in "Blackbeard"? The trio will answer these questions and more. Tickets are $10. Note: registration closes an hour prior to the class.