Bombay Club Back with Modern Indian Makeover
By
August 12, 2021
0
941
•
---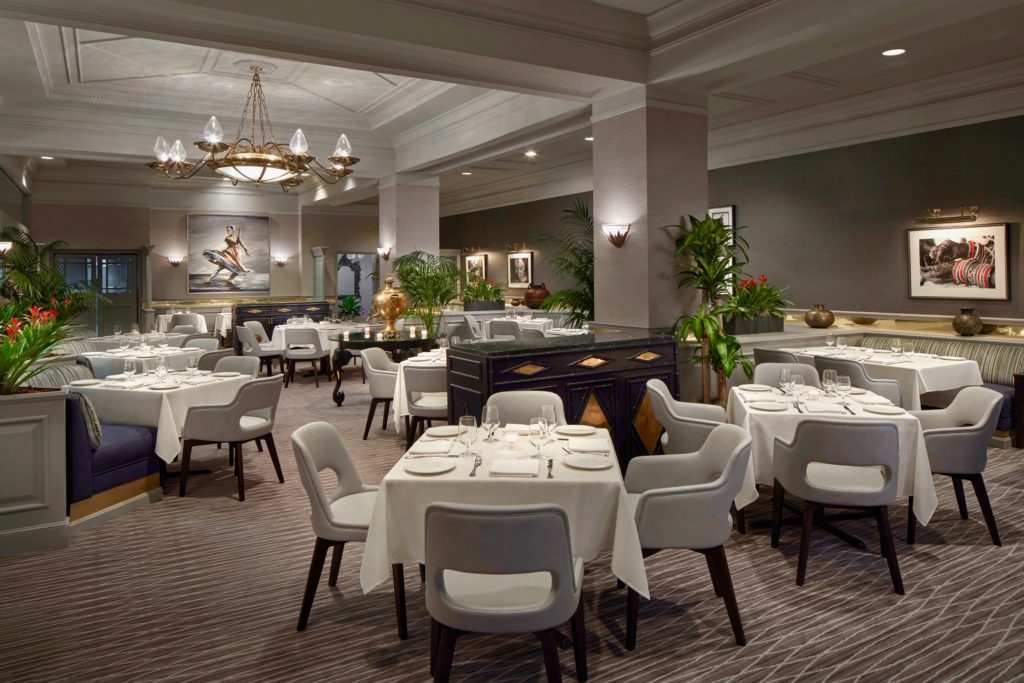 After a lavish redecoration, The Bombay Club, Washington's first sophisticated Indian restaurant has reopened at 815 Conn. Ave. NW. Its gracious hospitality and location close to the White House and World Bank have made it one of D.C.'s fabled power spots. Now, an interior that once transported diners back to the days of the Raj is vibrant with the style of modern India.
Restaurateur Ashok Bajaj's curated makeover showcases "what India is now." It's a "different kind of grandeur," he explains. Thus, an impressionistic image of traditional Indian Kathak dance dominates the room. Arty photographs of cultural icons are mounted on the silk lined walls. Live greenery, luxurious fabrics, soft lighting and modern furniture help establish the sense of relaxed ease and elegance that have always pervaded this restaurant. The bar, too, offers a classy welcome with comfortable armchairs and sofas, warm tones and mirrored accents.
Executive chef Nilesh Singhvi has revamped the regional Indian menu. Longtime favorites – like the salmon tandoori, chicken tikka and thali combinations presented on silver platters – remain popular. Intriguing new dishes – like a roasted goat leg (for two), fish in banana leaf and a host of vegetarian dishes from India's vast repertoire – satisfy modern appetites.
Singhvi proudly boasts that his regional dishes are authentically prepared and spiced: "If an Indian [citizen] comes here, he wouldn't say that he is eating outside of India." At the same time, a diner who wishes to taste the mélange of flavors once favored by British colonists, can order the lamb curry. Desserts, like the fried dumplings drenched in sugar syrup and the rice pudding filled with nuts and raisins are important menu items. "Indians have a sweet tooth," the chef says.
Bajaj is pleased that after "18 months of…[awfulness]," the Club's umbrella-shaded sidewalk seating and well-spaced tables in the expansive dining room are filling at lunch and dinner. He has geared his redo, he says, "to enhance relaxation – so one can forget what else is going on in your life."