Heartbreak: Mourning the Loss of 13 Service Members
By
August 30, 2021
0
111
•
---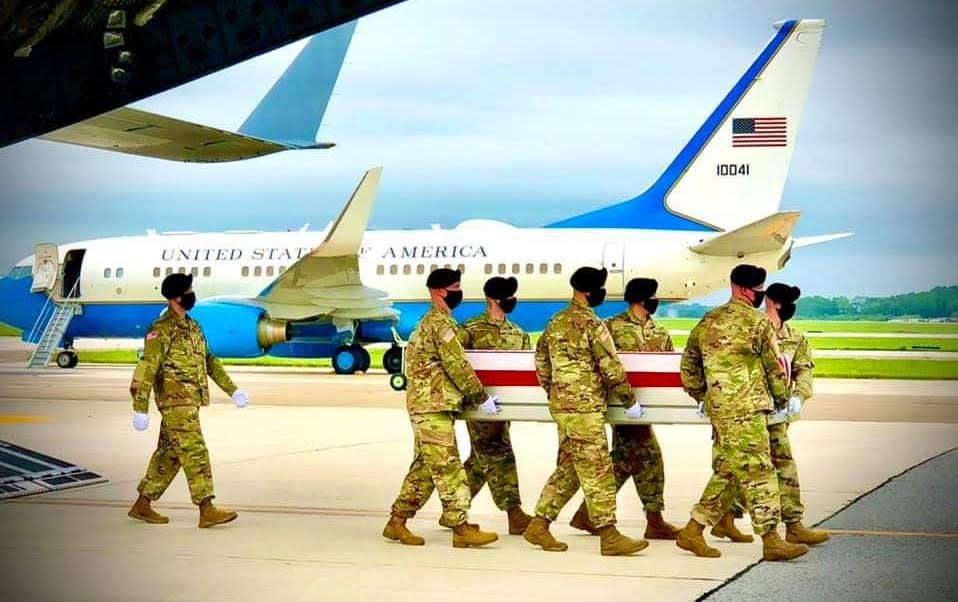 August is the cruelest month. Especially so for the families of the thirteen young service men and women killed in what many experts said was an inevitable yet preventable act of savagery. There will be plenty of time in future days for after-action reviews — but for now let us mourn the deaths of:
Lance Cpl. David Lee Espinoza, 20, of Rio Bravo, Texas
Sgt. Nicole Gee, 23, of Roseville, Calif.
Staff Sgt. Taylor Hoover, 31, of Salt Lake City, Utah
Staff Sgt. Ryan Knauss, 23, of Knoxville, Tenn.
Lance Cpl. Rylee McCollum, 20, a Marine from Bondurant, Wyo.
Cpl. Hunter Lopez, 22, of Indio, Calif.
Lance Cpl. Dylan R. Merola, 20, from Rancho Cucamonga, Calif.
Lance Cpl. Kareem Nikoui, 20, of Norco, Calif.
Sgt. Johanny Rosario Pichardo, 25, of Lawrence, Mass.
Cpl. Humberto Sanchez, 22, of Logansport, Ind.
Cpl. Daegan William-Tyeler Page, 23, from Omaha, Neb.
Lance Cpl. Jared Schmitz, 20
Seaman Maxton "Max" Soviak, 22, of Ohio
May their memories be a blessing.
Tomorrow, the U.S. military will evacuate Afghanistan after almost 20 years. This has been America's longest war and latest heartbreak for those who serve. More than 2,300 U.S. service members have died, along with more than 1,200 allies. More than 20,000 U.S. forces were injured in action.
Next month, we commemorate the 20th anniversary of the September 11, 2001 attacks and tragedy. Keep all of America in your prayers.