'Art All Night' Returns to Host Live Events in Georgetown and City-Wide
By
September 16, 2021
One Comment
745
•
---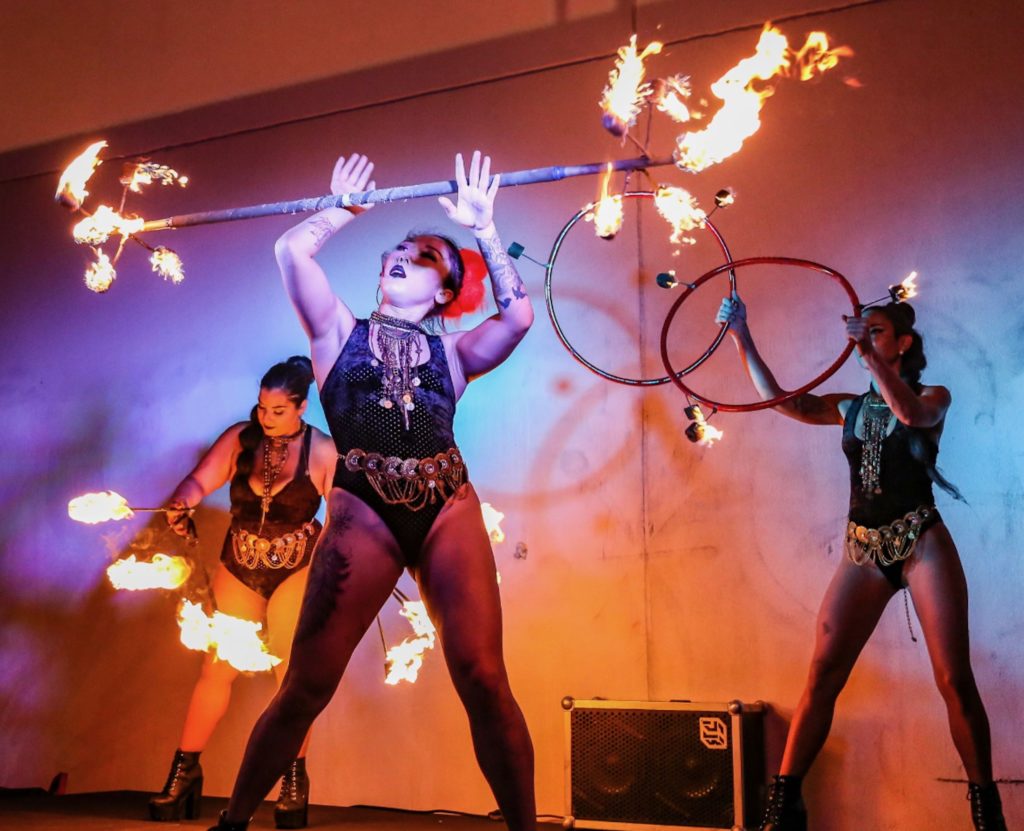 One of D.C.'s liveliest neighborhood art and culture festivals – D.C. Art All Night – is roaring back to life this year. On Sept. 24 – 25, events, exhibits and activations in all eight of the city's wards and 16 of its many diverse neighborhoods will be held.
Presented by Mayor Muriel Bowser in partnership with the city's Main Street organizations and Business Improvement Districts, D.C.'s free night time arts festival is open in participating locations from 7 p.m. until 3 a.m. The D.C. Commission on the Arts and Humanities and the D.C. Department of Small and Local Business Development (DSLBD) are also supporting the live events.
"Georgetown Main Street is so excited to bring the citywide event to our neighborhood," said Rachel Shank, executive director of Georgetown Main Street. "Attendees can expect a showcase of beloved Georgetown art and cultural institutions plus some amazing artists and performers participating for one night only." Georgetown's Art All Night will be held on Friday, Sept. 24.
In our September issue, The Georgetowner featured photographs by award-winning photographer Fred Maroon whose images graced many major magazines during his career. Maroon's Afghanistan photos from the 1960s drew our eye in light of recent news from that besieged country. His Afghan photos and other fashionable works will be on display at the Georgetown Club during Georgetown's Art All Night from 5 – 10 p.m. on Friday September 24.
Other noteworthy events include "Moments Exceptionnels," photographs by Marie-B Cilia De Amicis at the Washington Printmakers Gallery on Wisconsin Ave. and Calloway Fine Art and Consulting, which will highlight local D.C. creatives (five gallery artists and three guest artists). Shop Made in DC (at 1353 Wisconsin Ave. NW), a retail initiative to help D.C.'s makers and artists grow, will host a DIY water coloring postcard station with a live DJ.
An outdoor art exhibit with banners—"Georgetown Celebrates the Arts"—will feature artwork to be installed on street poles on Wisconsin Ave. beginning September 24 to November 20. This exhibit is intended to bring joy to the community after a year and a half of the ongoing pandemic and to to help the neighborhood and shop owners regain pre-pandemic vibrancy.
If you want to venture northward, Glover Park and Tenleytown are also participating in Art All Night. In Glover Park, there will be a kickoff at the Glover Park Hotel with live music from Pebble to Pearl, Rockland's is celebrating 30 years with lots of delicious barbecue as well as aerial yoga classes and a wine tasting. Wingo's is also hosting a wing eating contest (perhaps there is a certain art to this?) and lots more.
In Tenleytown, try the "48 Hour Film Project," which allows groups of filmmakers to write, shoot and edit a film in a single weekend. The Art All Night Welcome Center is featuring live mermaids (!) swimming in a tank, juggling, lawn games and more. Also, don't miss an installation of 100 sculptural flowers along Wisconsin Ave. created by Theodore Carter. At 11 p.m. you can pick a flower to bring home as an Art All Night souvenir.
More information on Art All Night can be found here.