Wolf Trap Celebrating 50th Anniversary  
By
September 16, 2021
0
623
•
---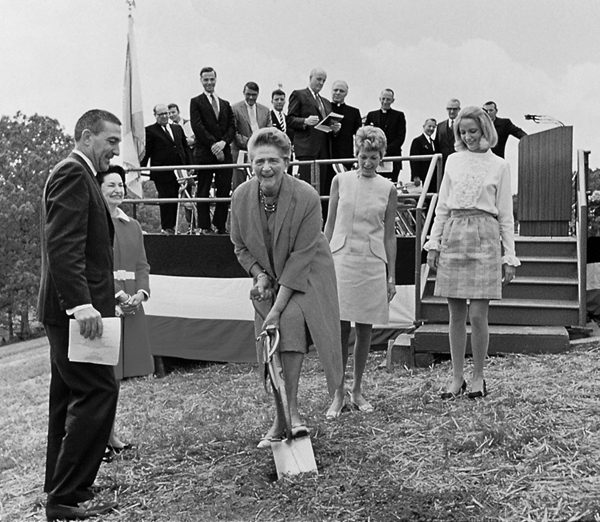 This summer marked 50 years for Wolf Trap, the country's only national park for the performing arts. The venue is unique, sitting on 117 acres of Northern Virginia landscape in Vienna. It is a respite from the often-chaotic urban settings of most performing arts venues in the D.C. region.   
The Filene Center, which holds around 7,000 people (half indoors, half outdoors on a lawn), plays host to all kinds of performances. This year alone, there are Broadway shows, family events, pop acts and more.  
Over the last 50 years, huge names have stopped by Wolf Trap, including Bob Dylan, Ray Charles, Aretha Franklin, the Beach Boys, Diana Ross, Whitney Houston, Ella Fitzgerald and countless others. Some of the shows in highest demand in recent years included the ballets "Romeo and Juliet" and "Swan Lake," starring ballet phenom Misty Copeland.   
Wolf Trap began with Catherine Filene Shouse, who was awarded a National Medal of Arts in 1994. If you're wondering about the "Filene" in her name, her grandfather was indeed William Filene, founder of the now closed department store chain Filene's Basement. In 1966, Shouse donated 100 acres of her farmland to the Department of the Interior to build an outdoor amphitheater and as they say, the rest is history.  
Wolf Trap's formal opening was in the summer of 1971.   
The Barns at Wolf Trap, two restored 18th-century barns, serves as Wolf Trap's indoor spot during the colder months. It is celebrating a milestone as well, 40 years this year. The Barns at Wolf Trap are more intimate, seating 382 and the season runs from October through May. During the summer, the Barns at Wolf Trap are home to the Wolf Trap Opera. This fall, expect to see The Second City comedy troupe, pianist Jim Brickman and Broadway star Laura Benanti among others.  
Wolf Trap has managed to overcome hardships over the years, including a 1982 fire of which the cause was never determined. Miraculously, Wolf Trap built another 6,500-seat venue to temporarily house performances until the Filene Center was repaired just two years later.  
This year presented entirely new challenges with the ongoing health pandemic. Wolf Trap got creative, streaming shows for virtual viewing, including the band Eddie from Ohio.  The band was part of Wolf Trap's virtual "Park Pop-Up Series," which were recorded live at Wolf Trap's National Park for the Performing Arts then later streamed online. They were part of Wolf Trap Sessions, pre-recorded Park Pop-Ups bringing a small piece of summer to private homes. 
Another pop-up performer was Skribe, who opened for Darius Rucker on Wolf Trap's Filene Center stage September 4.
Happy birthday, Wolf Trap! As President and CEO Arvind Manocha told Northern Virginia Magazine in June, "The National Park Service is really in the 'forever' business, so in that sense, 50 years is just one step toward forever."