D.C. Artswatch
By
December 9, 2021
0
668
•
---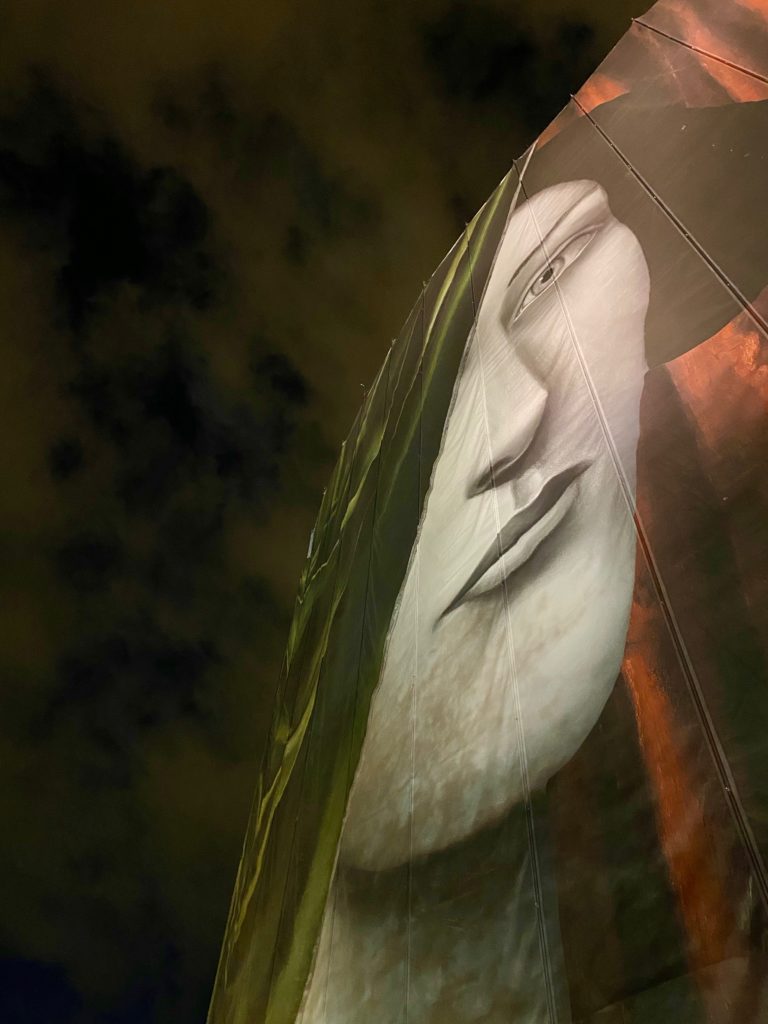 Our latest arts watch includes news from Theater J, Imagination Stage, Dance Place and the Hirshhorn Museum. Also, don't miss our Cultural Leadership Breakfast Dec. 16 with Aileen Fuchs of the National Building Museum.  
Theater J's 2021 Jewish Play Prize Awarded to Playwright, Actor Maggie Lou Rader 
Theater J announced that playwright Maggie Lou Rader was the winner of the 2021 Patty Abramson Jewish Play Prize. Rader won for her play "The Helpers," inspired by "the Diary of Anne Frank." The prize awarded Rader $3,000 and a stage reading. Theater J's Patty Abramson Jewish Play Prize fetes promising female playwrights who explore the complexities of what it means to be Jewish. Rader received her award Dec. 7 at Theater J's annual benefit.   
Imagination Stage Announces New Artist-in-Residence
Imagination Stage in Bethesda announced their 2021-2022 Artist-in-Residence: Dr. Rickey Payton, Sr. A D.C. native, Payton attended Cardoza High School and Howard University. He is a multi-hyphenate talent — composer, arranger, music producer, performer and teacher. In the '90s he co-founded a youth performing group called City at Peace (the subject of an HBO documentary) and Urban Nation, an academy for the performing arts.  
During his residency, Payton will have plenty of opportunities, including serving as musical director for the Imagination Stage Annual Gala on March 5, 2022 and this month, having his Urban Nation H.I.P.-H.O.P. Choir perform its holiday concert Dec. 17 – 19. The 40 African American singing teens will be joined Saturday by Brittney Johnson, the first Black woman and woman of color to play the role of Glinda in Broadway's "Wicked."  
Dance Place's Executive Artistic Director Bids Adieu
Christopher K. Morgan, who currently serves as executive artistic director of NE D.C. dance school Dance Place is leaving Dec. 31 for the West Coast. He will serve as Director of the Center for Native Arts and Cultures (CNAC) in Portland, Oregon. The CNAC is a brand-new venue to serve as a space for Indigenous artists to have exhibits, events, artmaking and more. During his time at Dance Place, Morgan created a more equitable and sustainable work environment (with an average 21 percent increase in pay over four years) and increased funding from both the city and federal government, among other accomplishments.   
Hirshhorn Wins Approval for Sculpture Garden Revitalization
The National Capital Planning Commission voted to approve the final proposal for the revitalization of the Hirshhorn's Sculpture Garden. The Commission of Fine Arts approved the project in July this year. With the approvals, the Smithsonian and Hirshhorn will begin site development plans originally proposed nearly three years ago. Japanese artist Hiroshi Sugimoto's design has two goals — one being to make the Sculpture Garden more accessible and another to address long overdue repairs. The Hirshhorn is unique as it's the only Smithsonian museum directly integrated into the National Mall.  
Aileen Fuchs to Headline Cultural Leadership Breakfast
On Thursday Dec. 16 from 8 – 9:30 a.m., the featured speaker for the Georgetowner's latest Cultural Leadership Breakfast will be Aileen Fuchs. Fuchs is the museum's fifth director and previously served as president and CEO of the Snug Harbor Cultural Center and Botanical Garden in New York City. More information on how to register for the breakfast to be held at the Tabard Inn at 1739 N St. NW can be found at: https://www.eventbrite.com/e/cultural-leadership-breakfast-tickets-198403990677.