Valentine's Day Dining Guide  
By
February 10, 2022
0
640
•
---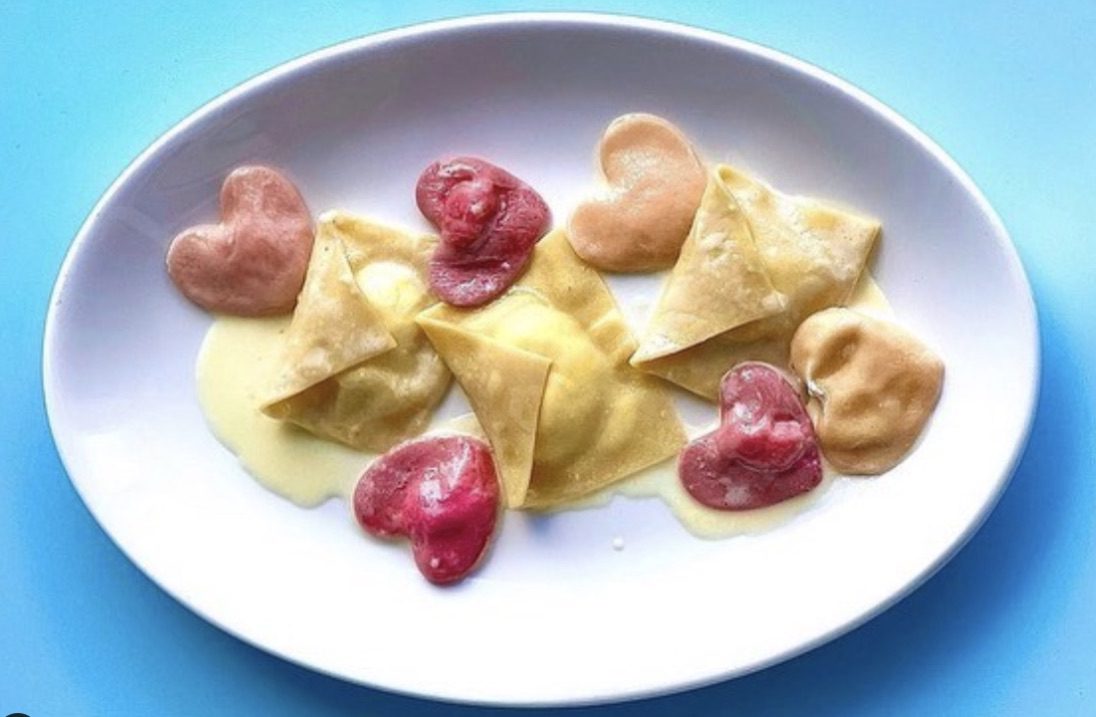 Valentine's Day falls on a Monday this year, inspiring many Georgetown restaurants to extend their holiday specials over the prior weekend – good news for celebrants who want to enjoy the indulgent menus in a relaxing way.  
1310 Kitchen & Bar – Adorable, Instagram-worthy specials like the "Love Notes" – red and white, heart-shaped, ravioli filled with truffled ricotta and served with beurre blanc – dress up the holiday menu at this Modern American bistro. Chef owner Jenn Crovato will be welcoming celebrants with a host of photo-worthy, playful and delicious delights. Her three-course, $65 menu offers affordable luxury with main courses like lobster pot pie. Couples can play edible tic tac toe with a game board etched out with chocolate and letter-shaped cookies, while sipping from a jar of "milk" with heart shaped straws. There are also "Be Mine" red velvet cakes with special messages and heart-shaped apple pies.  
1789 – Champagne and truffles will orchestrate romance at this high-end Georgetown fixture. A three-course menu offered Friday–Monday evening for $105, features lobster, Osetra caviar, tournedos and truffles. An additional three grams of truffles is a $24 option. Taittinger Champagne is another special at $90/bottle. General Manager and Wine and Beverage Director Brian Zipin expects to be pouring lots of espresso martinis and brown butter-washed bourbon Old Fashioneds for a clientele that's been "rediscovering this [level of] food, service and dining room."   
Café Milano – A luxurious four-course dinner for two for $200, with a glass each of champagne, is the Valentine's special at this storied see-and-be-seen scene. High-end dishes include carpaccio with caviar, burrata-filled pasta and a choice of veal or sole with oysters and artichoke ragout. Dessert is a photo-ready berry bavarois with meringue and cream.   
Chez Billy Sud – This charming French bistro will be pouring pink bubbly wine and offering a shared special in honor of the holiday from Friday through Monday, when they're usually closed. Its cozy hospitality makes it a perennial favorite for regulars who celebrate anniversaries, birthdays and holidays here. It also attracts a younger crowd who've been discovering the pleasures of dining à la française.  
Lutèce – This intimate retreat will give the holiday's "Hallmark" foods – oysters and chocolate – a modern American cast. A four-course, $140 per person, prix fixe menu, offered Sunday and Monday evenings, will feature roasted bivalves dressed in caviar, a vegetarian Wellington or a roasted duck entrée and a chocolate and citrus dessert. The restaurant's focus on natural wines is drawing a savvy young clientele.   
Martin's Tavern – The legendary haunt of movers and shakers, as well as neighborhood regulars out for a burger and beer, will crank up its romance for Valentine's Day. Frank Sinatra will be crooning in the background and its old-fashioned wood booths will gleam. A five-course menu begins with edible flowers garnishing a salad. Crispy prosciutto is fashioned into rose petals for a photogenic second course. Onion soup, halibut, lobster ravioli or filet mignon follow. There's a choice of a fudgy chocolate or a strawberry shortcake for dessert.