Artswatch: Smith to Leave Arena Stage, BTS at White House
By
June 13, 2022
0
1099
•
---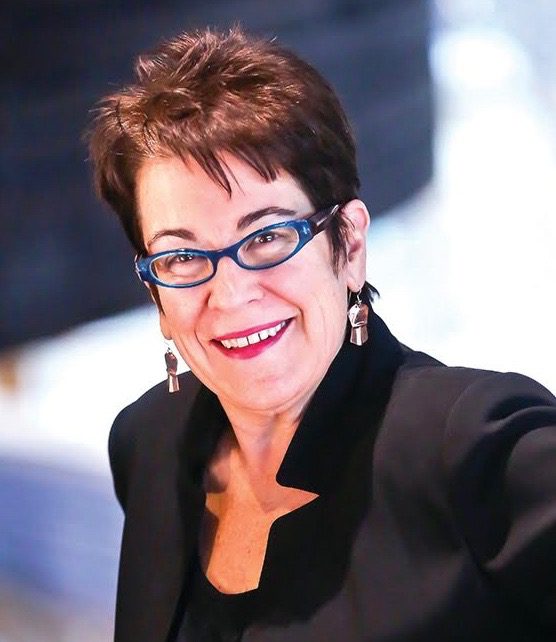 This month's ArtsWatch features major news from Arena Stage, award winners, dance promotions, and K-pop group BTS.   
After 25 Years, Artistic Director Molly Smith to Exit Arena Stage 
Artistic Director of Arena Stage, Molly Smith, has led the nonprofit theater for 25 years. On June 10, she announced she's leaving her job in July 2023. In the 72 years of Arena Stage's existence, only three people have served as head of the performing arts venue — founder Zelda Fichandler, Douglas C. Wager and Smith. This stability has allowed Arena Stage to become a staple in D.C.'s theater scene. 
"As I was moving into my 25th anniversary, it just kept coming to me: Is this the right time to retire?" said Smith, 70, in a Zoom interview with The Washington Post. "There are so many things I want to do in my life, and I have all this vitality in order to do it. Being at Arena for 25 years, there's an elegance about it. 
National Portrait Gallery Announces Winner of 2022 Director's Essay Prize  
Tiffany E. Barber, Ph.D., an assistant professor of Africana studies and art history at the University of Delaware, has been named winner of the National Portrait Gallery's 2022 Director's Essay Prize. She won for her essay "Narcissister, a Truly Kinky Artist," published in Art Journal's spring 2020 issue. The Director's Essay Prize encourages leading research in visual biography and American portraiture.  
 Lauren Beyea Joins Washington Performing Arts  
Washington Performing Arts recently announced hiring Lauren Beyea as director of marketing, communications and creative media. Beyea previously spent 13 seasons at Ford's Theatre and will begin her new post June 27. She joins a seven-member senior management team at Washington Performing Arts.  
The Washington Ballet Promotes Five Members  
The Washington Ballet announced that five members of its Studio Company have been promoted into the Company. The dancers (Andrea Allmon, Rafael Bejarano, Nicholas Cowden, Audrey Malek and Isaac "Rench" Soriano) all came up through the Washington School of Ballet program. "Each of these dynamic artists adds to the rich diversity of background and talent that is the Washington Ballet," said the company's Artistic Director Julie Kent in a press release.  
K-pop Group BTS Visits White House [Cue Screams] 
The White House upped its cool factor earlier this month when it increased its press briefing views by almost half a million. What brought on this huge jump? The K-pop group BTS, a musical group of seven young South Korean male singers — and the world's largest musical draw — were in town to chat with President Biden about anti-Asian hate crimes. The performers got a photo with Biden and visited Topgolf, RPM Italian and the Lincoln Memorial among other places.