Cocktail of the Month: Thanksgiving Mule 
By
November 17, 2022
0
967
•
---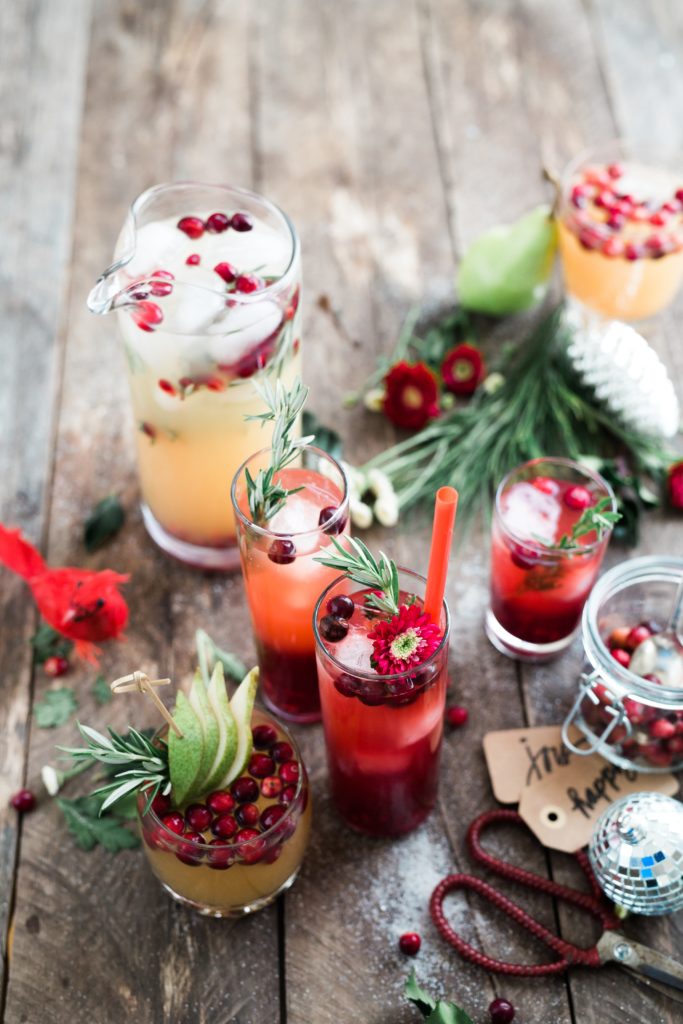 The trees are emblazoned with colorful hues of gold and red. It's sweater weather and the wind has a nip to it. Fall is here and it's the season when some folks go gaga for pumpkin spice everything.  
While the combination of cinnamon, allspice, ginger, nutmeg and cloves does have a warming appeal it's mass usage in what seems like almost any food type has become cliché. 
A more sophisticated way to capture that cozy feeling is with ginger beer. Usually a non-alcoholic beverage, ginger beer is brewed from ginger, yeast, sugar and spices. It has a zesty flavor with a spicy kick. It first appeared in Britain and its colonies in the 18th century. This was a direct result of the spice trade with the Caribbean.  
A typical recipe for Jamaican ginger beer includes ginger, lime, brown sugar, nutmeg, cloves, cinnamon sticks and molasses. In the Caribbean, ginger beer is often drunk around the year-end holidays.  
Today a lot of ginger beer is manufactured rather than brewed. Like seltzer, it's seen a resurgence in popularity with young people and a variety of brands can be found in large supermarkets.  
Ginger beer cocktails have also become fashionable with the Moscow mule, a blend of vodka and ginger beer served in a copper mug, leading the way. This tipple has also inspired many variations such as the Mexican mule (tequila), Kentucky mule (bourbon) and Georgia mule (peaches).   
My preferred ginger cocktail originates from Bermuda. The Dark n' Stormy is a simple highball of rum and ginger beer. The tropical rum adds a bit of sweetness and mellows out the bright flavors creating a darker finish.  
If you're out and order a Dark n' Stormy, you're almost guaranteed it will be forged with Gosling's Black Seal Rum, a product of Bermuda. The full-bodied spirit, which pours the color of dark coffee, has a distinctive spiced flavor with hints of oak and caramel.  
While many cocktails are served world-wide, the Dark n' Stormy is one of the few trademarked and its ingredients strictly dictated. As the popularity of the cocktail spread outside Bermuda, bartenders began using other dark rums. In response to these variations, Goslings registered Dark 'n Stormy in 1991 and it can only be made with Gosling Black Seal Rum.  
The brand has a long history. According to Goslings, in the spring of 1806 London Wine and Spirits merchant William Gosling and his son James chartered a ship bound for America. After months of poor sailing conditions, the boat could not make it to the mainland and instead landed in the nearest port of Bermuda. James opened a shop in St. George.  
Around 1850 after much experimental blending, Gosling offered a dark rum for sale. At first it was called "Old Rum," and it was sold straight from the barrel. During World War I, the rum was offered in Champagne bottles reclaimed from the British Officers Mess with corks sealed in Black Wax. People began asking for the rum with the black seal and the name was born.  
While Goslings rum is blended in Bermuda, the rum itself actually comes from Caribbean islands where sugar cane grows. When the rum distillate arrives in Bermuda it is aged and blended according to an old family recipe. A portion of the rum stays in Bermuda where it's sold to locals. The remainder is shipped to Kentucky where it's bottled for the U.S. market.  
Due to its island origins, this cocktail is often considered a tiki drink and a hot weather favorite. However, its medley of comforting flavors makes it a perfect autumn pick-me-up. Also, since managing the holidays with family is often like navigating through a severe storm, it makes a perfect complement for a Thanksgiving gathering. You can add cranberry to give it some extra twang.  
 Thanksgiving Mule (A version of the Dark n' Stormy) 
2 oz. Rum 

 

2 oz. Cranberry juice 

 

Juice of one lime wedge   

 

Ginger beer 

Cranberries / rosemary (for garnish) 

 
In a tall glass filled with ice, add rum, cranberry and lime juice, and top with ginger beer. Garnish with cranberries and sticks of rosemary.