Valentine's Day Romantic Films with Georgetown Pairings
By
February 8, 2023
0
629
•
---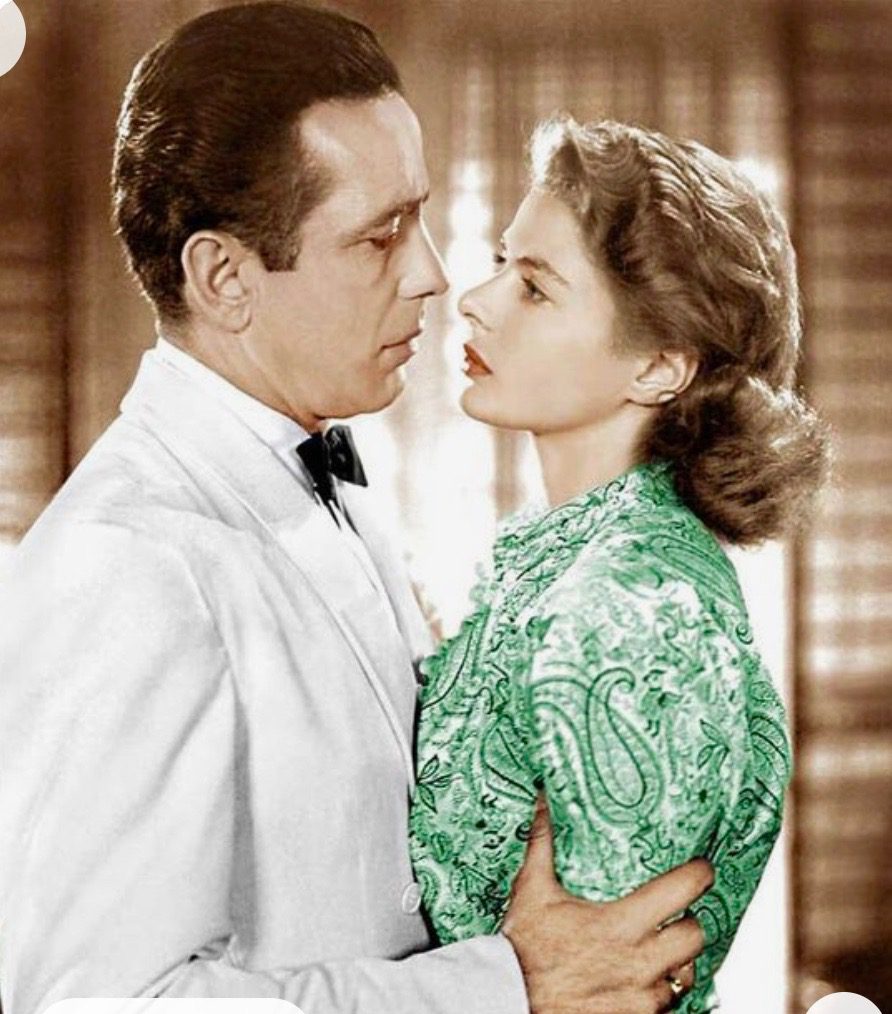 If you're a self-professed hopeless romantic as I am, Valentine's Day is more appreciated than abhorred. So, in that spirit, here are some fun matches between romantic films and the Georgetown shops and restaurants that complement them. Try them out with your sweetheart! 
Pretty Woman/Ella-Rue – It would be a big mistake—huge— not to visit the spunky consignment shop Ella-Rue on P St. NW. The 1990 movie is a modern update on Cinderella, casting Julia Roberts as a courtesan and Richard Gere as a businessman on a trip to Los Angeles. Unlike Julia Roberts's character in Pretty Woman, you'll feel welcomed right away at Ella-Rue, walking out feeling like the star you are with your cool clothes haul. 3231 P St. NW. Pretty Woman is available to stream on Hulu. 
When Harry Met Sally/Call Your Mother Deli – Call Your Mother's sandwiches are not piled quite as high as the famous Katz's featured in When Harry Met Sally, the movie that examines the age-old question "Can men and women ever be just friends?" If you do head to the Georgetown O Street location and take your best friend, it's advised not to reenact Harry and Sally's infamous deli scene. That way you'll be invited back to have what she's having. 3428 O St. NW. When Harry Met Sally is available to stream on Hulu or purchase on Amazon Prime or AppleTV. 
Casablanca/Georgetown Piano Bar – The 1942 wartime romance made famous the song "As Time Goes By," sung by Dooley Wilson (and later many, many others) and the line "Play it again, Sam." The movie tells the tale of Casablanca nightclub owner Rick Blaine, portrayed by Humphrey Bogart. He finds out his old flame, Ingrid Bergman's Ilsa, is in town with her husband Victor Laszlo (Paul Henreid). Visit Georgetown Piano Bar at 3287 M St. NW for piano players tickling the ivories with your favorite classics, along with cocktails named for music legends. Who knows? You may encounter your very own Rick or Ilsa this Valentine's Day. 3287 M St. NW. Casablanca is available to stream on HBO Max.  
You've Got Mail/Bridge Street Books – While it's a bit harder these days for the anonymity that surrounds the love story behind this Tom Hanks/Meg Ryan classic, visiting Bridge Street Books might still make you feel like you're Ryan's Kathleen Kelly, an independent bookstore owner desperate to stay in business. Just try not to fall in love with any bigwig bookstore owners like Tom Hanks' Joe Fox! You can help Bridge Street Books, founded in 1980, by purchasing one of their many options including poetry, historic, politics and art. 2814 Pennsylvania Ave. NW. You've Got Mail is available to stream on Hulu or purchase on Amazon Prime or AppleTV.  
Ghost/Hinckley Pottery – While it's been reenacted countless times, the famous pottery scene in 1990's "Ghost," starring Patrick Swayze and Demi Moore, is one of the most romantic films of all time. Have your own "Ghost" fantasy at Hinckley Pottery in town. They offer adult classes that run for 10-weeks or one-time "try it" classes to give the art form a try. Don't forget to add "Unchained Melody" to your Spotify playlist to prepare. But try not to get carried away at the pottery wheel. 3132 Blues Alley NW. Ghost is available to purchase on Amazon Prime or AppleTV.