Valentine's Weekend Roundup, Feb. 9 – 12
By
February 9, 2023
0
602
•
---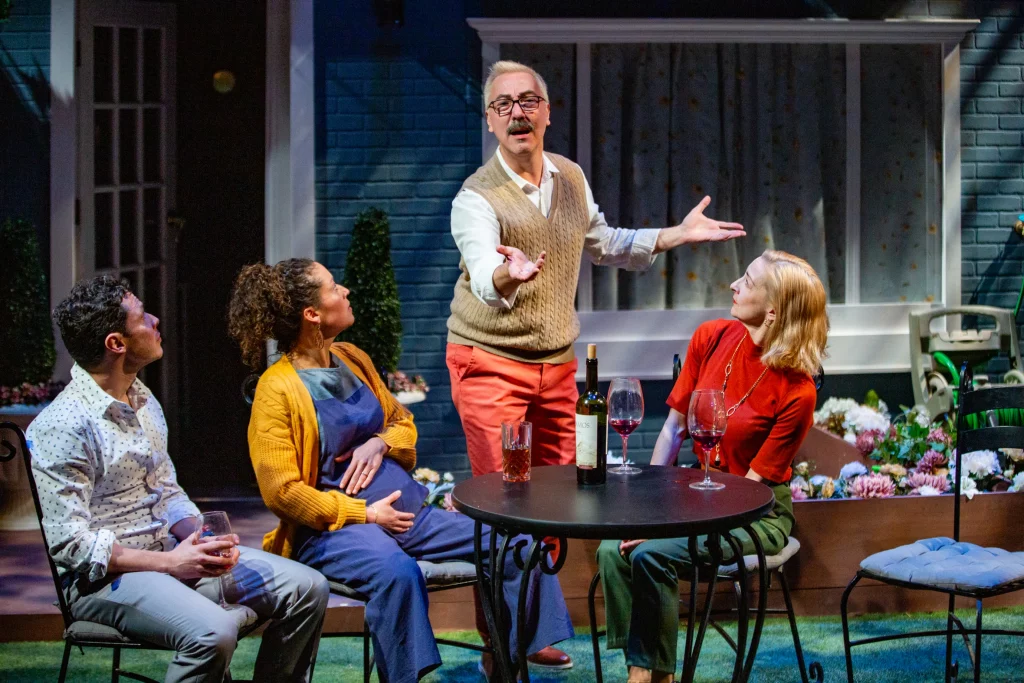 Happy Valentine's weekend! However you choose to spend it, we hope you enjoy doing something sweet —  and something you love. We have lots of activities including Washington Performing Arts at the Kennedy Center, romantic staycations at the St. Regis and Ritz Carlton Georgetown and new exhibits at The Phillips Collection and Spy Museum.
GALA Hispanic Theatre Performs "Native Gardens"
GALA Hispanic Theatre is currently showing the comedic Jardin Salvaje, or "Native Gardens," now through February 26. The show takes place in a Northwest D.C. neighborhood and centers on two families — a young Latino couple new to the neighborhood and a pair of older conservatives. They clash and hilarity ensues in this modern comedy that is a brilliant reflection on class, cultural and generational rifts. Also—there's currently a Valentine special for the show. Tickets are half-price this weekend (tonight and Friday evening) and next with the code "LOVE." More information can be found here.
See "Our Song, Our Story" with Washington Performing Arts, Coalition for African-Americans in the Performing Arts
Join Washington Performing Arts and the Coalition for African-Americans in the Performing Arts for a salute to African-American operatic pioneers Jessye Norman and Marian Anderson. The event will feature vocalists Jacqueline Echols and Justin Austin, who will be performing both duo and solo pieces. Songs, spirituals and operatic arias by African American composers past and present will be featured. More information on how to get tickets can be found here.
Have a Valentine's Weekend Staycation at The St. Regis
If your partner and you need to get away, The St. Regis is offering (this weekend through Valentine's Day only!) a "Decadent Romance Package," featuring overnight accommodations in a guest room or suite, rose petals, balloons and romantic décor in the bedroom, a bottle of welcome champagne and a four-course Valentine's Day themed dinner for two at Alhambra, the hotel's restaurant. Count us in! More information can be found here.
Reconnect at The Ritz
If you really don't want to go anywhere this Valentine's Day weekend, try out The Ritz Carlton in Georgetown. Beginning this weekend, the hotel is offering an "Ultimate Lovers Reconnect Package" featuring chocolate covered strawberries, a bottle of Veuve Clicquot, rose petal turndown service and daily breakfast. More information on the package can be found here.
Haven't been to The Spy Museum in Awhile? Check out "Secrets Revealed"
The Spy Museum moved to 700 L'Enfant Plaza SW a few years ago. If you haven't been to see the new venue, you'll want to pay a visit to check out the museum's new "Secrets Revealed" exhibit. Highlights include a prop passport from the movie Casablanca, "killer" heels with concealed blades and a J. Edgar Hoover letter circa 1951. More information on the exhibit can be found here.
Take in "Intersections: Lingling Lu" at The Phillips Collection
Opening this weekend, see Lingling Lu engage with the Phillips Music performance of Philip Glass's "Etude no. 16" played on piano by Timo Andres. Lu takes repetitive notes and chords from Glass's music and translates them to physical space. For example, the seven notes played on the piano by the left hand are shown through seven paintings on the left side of the gallery. Five right-hand notes are depicted on the right-hand side of the gallery. See this fascinating exhibit's opening weekend here.