Independent Film Forum Showcases Teens' Strong Works
By
March 2, 2023
0
351
•
---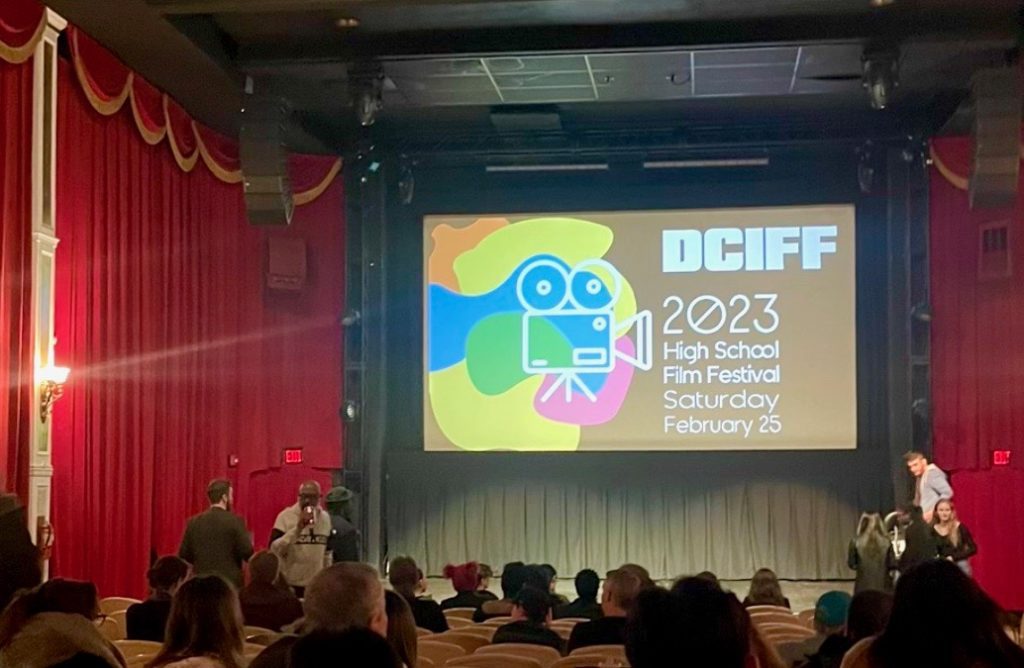 Some of the top young visionary film-makers in the District and beyond came together February 25 for the annual D.C. Independent Film Forum's 2023 High School Film Festival at the historic Miracle Theatre at 535 8th St. SE on Capitol Hill. 
From over 50 submissions, 13 finalists were selected to screen their films in front of Emmy Award-winning judge and star of the hit TV series Black-ish Anthony Anderson and video producer and editor Spencer Bruttig. 
The young filmmakers showed an aptitude for many genres and filming styles from 2D hand-drawn animations and stop-motion, to documentaries and live-action films. Many of the high school finalists's films grappled with deep and complex issues such as gentrification, incarceration and the social depiction of death. 
One of the winners of the competition, Duke Ellington High School student Maddy Waldman, along with peers John Monaco, Maya Ray, and Jameela Ayoub, produced a documentary titled "Kennedy Street," an eye-opening film, despite its five-minute run time. The work delved into the massive gentrification efforts of Washington's Kennedy Street and what it means for its residents. On their film tableau, the high schoolers pried into "the good, the bad, and the change that gentrification brings from the perspective of people who are being gentrified," the creators noted after seeing dramatic changes to many D.C. neighborhoods like Kennedy Street in recent years.
The overall winner of the evening, however, was Junhyeok Kim, a 17-year-old high school student from South Korea. Kim aspires to attend film school in the United States and debuted his first filmmaking passion project, "Well-dying," a heart-wrenching short film depicting the cultural perception of death in Korean society and around the world. The film is centered around a dying father and his daughter, Cho-Won, who had recently become a single mother after a divorce and discovered that her father did not have long to live. "Well-dying" explores ideas of guilt, memories and last moments with loved ones, illustrated through breathtaking cinematography and exceptional actors.
All the finalists's short films were brimming with creativity, talent and love for the art of filmmaking, and it was remarkable to witness. Without a doubt, each of the young filmmakers share an incredibly bright future ahead of them. 
You can catch the official D.C. Independent Film Forum from March 1- March 5 at Landmark's E Street Cinema. Tickets, schedules, and more can be found on the DCIFF website.