The Latest Dish
By
April 12, 2023
0
712
•
---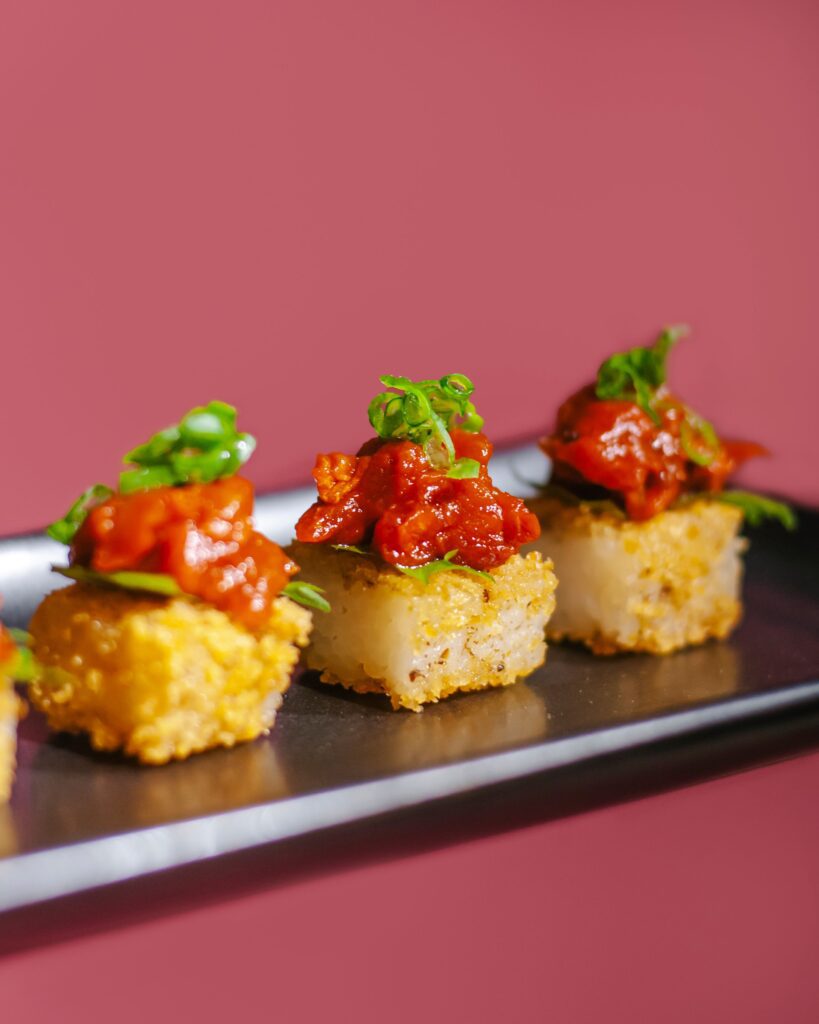 Queen Arrives in D.C.'s West End – PLANTA Queen, that is…    
Partners Steven Salm (co-founder, CEO and GWU grad) and co-founder and Executive Chef David Lee will open PLANTA Queen in D.C.'s West End at 1200 New Hampshire Ave., NW, featuring plant-based dining, "an unguilty pleasure." PLANTA Queen highlights Asian cuisine. The plan is to open for lunch and dinner in the second half of April. This will be their second in the DMV, as their first restaurant opened in Bethesda at 4910 Elm Street.   
Greg Casten's Fish and Fire Food Group (Ivy City Smokehouse in NE, The Point in SW, Tony & Joe's Seafood Place in NW, Nick's Riverside Grill in NW) plans to open a new neighborhood spot in Deanwood (NE DC) featuring fresh seafood and smoked meats and seafood. The Strand at 5131 Nannie Helen Burroughs Ave. NE, is where The Strand Theater used to be. It will seat 163 in the dining room. Its speakeasy-themed second floor seats 40.   
Foggy Bottom's Western Market food hall at 2000 Pennsylvania Ave. NW welcomes new vendors: ExPat, an 8000 sq.-ft. sports betting bar that accommodates up to 400, brought to you by Tim Ma (Lucky Danger, Laoban Dumplings) and Ben Sislen and Jonas Singer; Alitiko, a fast-casual Greek food tribute to owner Dimitri Piskapas; The Bussdown, a Caribbean and Cajun-Creole eatery from chefs Solomon Johnson and Mike Woods.  
Shaw Update: Whitlow's Bar & Grill, which opened in D.C., then moved to Clarendon, then back to D.C. (as Whitlow's DC), will relocate (again) to 901 U Street NW where The Brixton used to be. After a three-floor renovation, Whitlow's has targeted a May opening. It will seat 200, and feature an outdoor patio in the rear. … Andy's Pizza plans to open at 808 V Street NW where Hazel used to be, with seating for 75.  
Kappo Makoto just opened where Sakedokoro used to be in D.C.'s Palisades neighborhood at 4822 MacArthur Blvd. Minoru Ogawa, of Sushi Ogawa in Kalorama, partnered with Zeppelin co-owners Ari Wilder and Adrian Williams. The 21-seat intimate restaurant features wagyu beef imported from the highly regarded Miyazaki Prefecture.   
AdMo Update:  The Wave Group's (Scott Parker, Lee Smith, Gary Koh, Jon Rennich) first Baja Tap, opened at 2436 18th Street NW in Adams Morgan. Executive Chef Greg Lloyd, formerly of Le Diplomate, helms the kitchen. Live music and DJs and late night/early morning tamales and tortas. The plan is to open a second one in August in Baltimore's Fells Point neighborhood.… Meli, a Greek-themed wine and mezze club at the Silva building at 1630 Columbia Road NW, is slated to open in Q2 2023. It's brought to you by Eastern Point Collective (The Duck & The Peach, La Collina, The Wells). The annual membership fee benefits hyper-local The Reed Cooke Neighborhood Association.     
Noe Landini plans to open Cooper Mill in Old Town, Alexandria, part of a market and tavern concept at the new Robinson Landing townhouse and condominium development, owned by Bonitt Builders. Noe is the CEO of Rex Management, which owns and operates Landini Bros, Fish Market & Anchor Bar and Pop's Ice Cream Shop as well as Junction Bakery in Del Ray, Capitol Hill and Chevy Chase. Cooper Mill will feature a market and tavern on the first floor and event space to accommodate up to 120 people, on the second floor.    
Clyde's Restaurant Group will open Ebbitt House 1860 Reston Row Plaza at Reston Station in 2025, in the tradition of its iconic Old Ebbitt Grill, D.C.'s oldest saloon. This new suburban rendition will include Old Ebbitt's American classics menu and twice-a-day happy hours, as well as its abundant seating for 300 indoors and 125 on the patio, which will likely do business with Comstock's 80-acre mixed-use development where Google, Spotify and Rolls Royce of America are headquartered.   
Jackie Greenbaum and Gordon Banks (Little Coco's, El Chucho, Bar Charley, Quarry House Tavern) plan to open Charley Prime Foods this month in Gaithersburg's Rio Lakefront Mall, featuring steaks and homemade pastas. Chef/partner Adam Harvey and chef de cuisine Russell Pike are the kitchen maestros. The 90-seat restaurant can seat another 100 on its patio.  
Linda Roth is Founder and CEO of Linda Roth Associates (LRA), a D.C.-based public relations and marketing firm that specializes in the foodservice and hospitality industries. Follow her at: @LindaRothPR,  #LindaRothPR, or www.lindarothpr.com.