Delightful Prospect: La Bonne Vache to Open at Former Booeymonger 
By
August 16, 2023
0
1388
•
---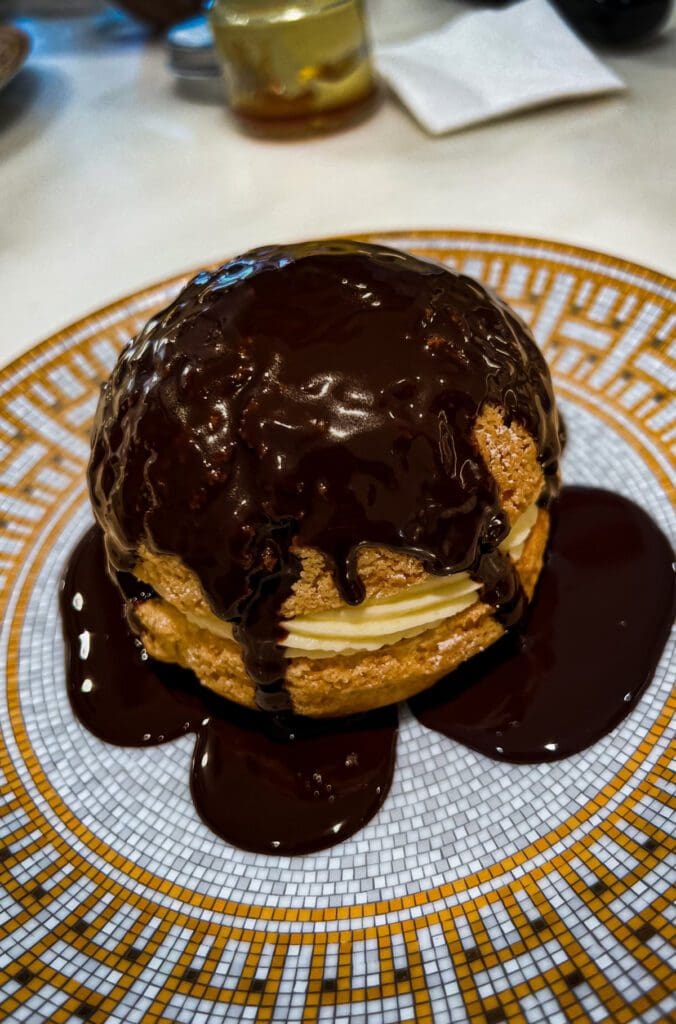 Vibrant restaurant pros Claire and Ari Wilder (Chaplin's, Kappo DC) are transforming the former Booeymonger space at 3265 Prospect St. NW, into an imaginative, French-accented wine bar/bistro, with a menu highlighting burgers dressed up with a Gallic touch. The Wilders and their Executive Chef/Partner John Kim stress that while "French food is a baseline," they're not taking themselves too seriously. As Chef Kim puts it, there will be "no pretentious backflips on plates."   
Select hors d'oeuvres, salads, sandwiches and a few desserts will round out the opening burger-centric food menu. A soft-serve machine has been given a place of honor. French wines ($7-$25 a glass) and Belgian and French beer will be served, as well. The focus is on affordable dining.   
The Wilders, who live in the Palisades, "fell in love" with Georgetown when their children joined a local play group (Claire is now its chair), and they've made many friends here. Indeed, Ari is no stranger – as a Maryland college student, he often hung out at Booeymonger. Together, they're transforming the cottage-like space into an intimate (42 seat) dining room. A dedicated side window, with vintage stained glass, will offer to-go service.      
Features like the low tin ceilings, fireplace and exposed brickwork that first attracted them to the space are being burnished and restored. Floral wallpaper and flooring tiles, a vintage mantel, French glass, a classic bar top, bistro tables and chairs will help establish a cozy, country feel. It will open at lunchtime and stay open through dinner, closing at 9 p.m., seven days a week.   
Steak haché (burgers) made with a high-end beef blend (60 percent strip steak), feature prominently on the opening menu. The "basic" griddled burger, says Kim, will be dressed with Gruyère, green peppercorn aioli and fresh greens. Lentils and mushrooms will give the vegetarian patty a "meaty texture," he explains. Truffles, braised short ribs and smoked bacon come into play on other choices.   
A "crunchy, fluffy" fried cod fish patty will be sourced from a local fisherman. And a chicken paillard sandwich will be dressed with a complex salad of fennel, carrot, red onion, almonds, olives and greens. A classic ham-and-cheese sandwich and one with horseradish-spiked shaved beef will be offered as well. Salads figure prominently on the menu: avocado and grapefruit, a classic lyonnaise (poached egg, bacon, lardons), as well as one featuring beets and goat cheese and, of course, one focused on fresh greens.  
No wine bar is complete without some accompanying nibbles. Look for rillettes of salmon, a Frenchified version of deviled eggs, shrimp and avocado cocktail and a variety of foie gras to pair with wines by the glass (or bottle) and a selection of beers. Desserts focus on soft serve, cookies and a killer 70 percent chocolate mousse.  
The Wilders plan to open the bistro the third week in September. Ari explains their objective: "Georgetown is experiencing a renaissance," he says. And his team wants to add an "addition, not a replication" to its revitalization with their concept, thereby "upscaling this historic corner."