Business Ins & Outs: La Chaumière, Alara, Fangyán, Greco
By
June 29, 2023
0
1506
•
---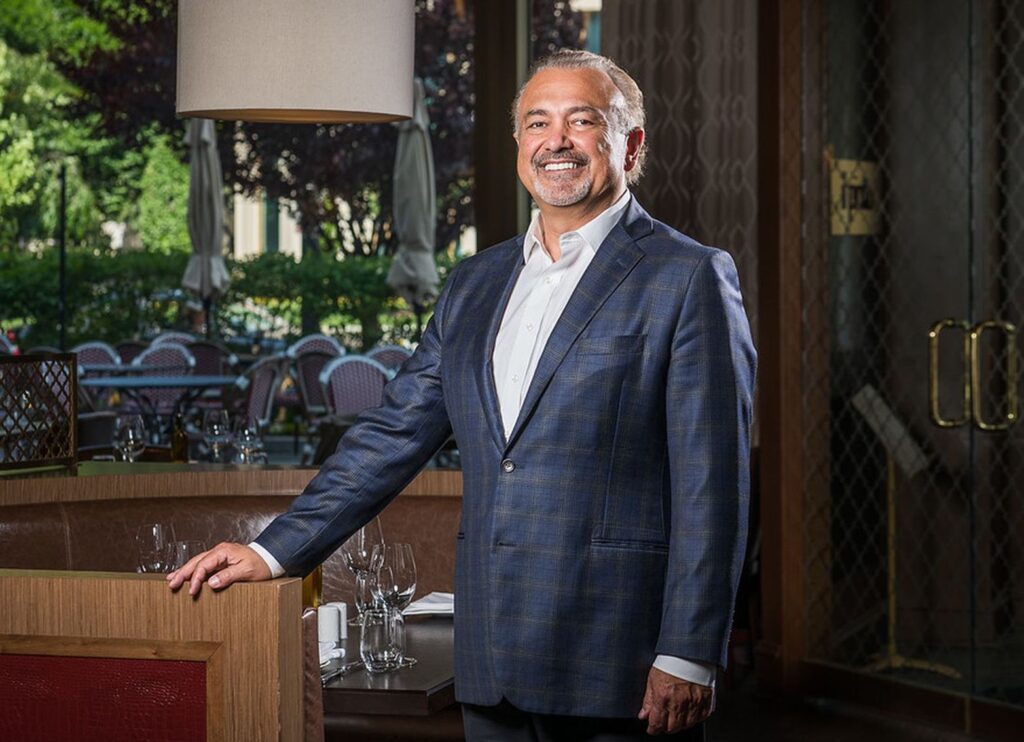 Hakan Ilan to Remake Paolo's Space
The long shuttered Paolo's Ristorante space, most recently High Street Grill, will become Alara, a Turkish restaurant by Hakan Ilhan. Meaning "beautiful water fairy" in Turkish, Alara will feature seasonal menus and wines with a focus on the four Mediterranean coastal nations of Turkey, Greece, Lebanon and Israel, according to Eater DC.
The prime restaurant space at 1303 Wisconsin Ave. NW is next to the newly opened Dig eatery, which took the smaller corner portion of the old Paolo's, which closed in August 2018 after a 30-year run.
Among Ilhan's extensive portfolio is Brasserie Liberte, one block away on Prospect Street — along with Al Dente on New Mexico Avenue and Il Piatto at Black Lives Matter Plaza. Alara is scheduled to open in March.
La Chaumière Gets New Owner
Carol Joynt was first to report: "Owner Martin Lumet confirms he sold his popular #Georgetown #restaurant  La Chaumière to a new owner, 'who is French, of course,' and the almost 50 yr old bistro 'will keep its name, menu and staff.' The sale is effective immediately, but Martin will be on hand a few more weeks."
"If it's not broken, don't change it," Lumet told Washingtonian, which added, "He's held fast to that guiding principle since he took over the country-style French restaurant in 2006, when its original owner, Gerard Pain, retired. Now, Lumet is retiring too, and has sold the business to new owners. But he says La Chaumière will continue to stay true to its roots."
According to Washingtonian, "The new owners are French native Gil Fornaris — who's overseen operations at chains like P.F. Chang's, Ruth's Chris Steak House, and more recently, First Watch — and fellow industry veteran Mike Connelly. Lumet's business partner and chef Patrick Moulet will continue to run the kitchen for the next four months, while the new owners search for a new classically trained French chef."
In: Fangyán, Fashion from Asia, Opens Friday
East Asian fashion store Fangyán will open tomorrow, June 30, at 1057 Wisconsin Ave. NW in the ground floor space which once held the AT&T store. The clothing store will feature collections from more than 15 Asian designers and labels such as Mukzin, ZI II CI IEN and Fansilanen, in addition to its own brand of silk, wool and cashmere styles including, outerwear, swimwear, dresses and more.
Join them this Friday and Saturday, 4 to 7 p.m., for grand opening discounts and complimentary gift bags. 
In: Greco to Move Into &pizza-Au Pied de Cochon Building
And first to report on Greco was Topher Mathews in his blog: "This month's Old Georgetown Board materials hint at a new tenant for the historic Au Pied de Cochon space at Wisconsin and Dumbarton. Proposed signage for the space indicate that a Boston-based Greek fast casual restaurant is coming. The restaurant is called Greco. And if you weren't clear on what type of food Greco serves, the slogan helpfully clarifies that it's 'truly Greek.' The menu suggests that the aim is to replicate street food. Of course, these days it would be news if a new restaurant were not aiming for street food-style food. But call it what you will, it looks tasty."