The Latest Dish: South American Food – It's What's Happening in D.C.   
By
November 8, 2023
0
595
•
---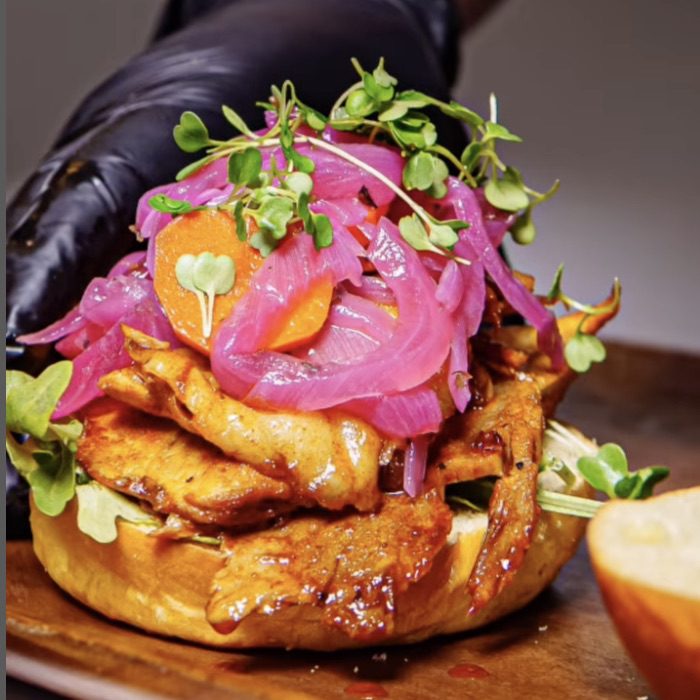 Juan Olivera (formerly of Lupo Verde, Barcelona Wine Bar, and Napoli Pasta Bar) and his brother Manuel Olivera (formerly of El Secreto de Rosita and Del Mar) opened Ceibo at 2106 18th Street NW in Adams Morgan where Casa Oaxaca used to be. The Uruguay-centric restaurant features asado cuisine (meats grilled over an open fire). It's named for the South American flowering tree blossom that is the national flower of Uruguay. The lower-level intimate bar includes a wine list curated by Manuel, featuring Old World and South American varietals.    
Founders Table Restaurant Group plans to open its Bay Area burrito concept, Dos Toros Taqueria, in Dupont Circle at 1340 Connecticut Ave. NW and Penn Quarter at 700 7th Street NW this month, with its Capitol Hill location at 215 Pennsylvania Ave. SE following. Bay Area transplants to D.C. – you have been alerted.  
George Washington University graduate, Maria Helena Iturralde, and partner Carla Sanchez, opened a take-out operation, Saya Salteña, at 1919 Pennsylvania Ave. NW in Foggy Bottom, near her alma mater, featuring popular Bolivian street food. Salteñas are similar to, but heftier than (like a football), empanadas.   
Ch-CH-Changes: Although Ford's Fish Shack in South Riding closed, it plans to open a new restaurant within a building it now owns at 25411 Eastern Marketplace. Chef/owner Tony Stafford also has restaurants in Ashburn and Leesburg, and a catering operation in Sterling, VA… Juan Luis Salazar is relocating La Coop coffee shop to the 500 block of Kennedy Street NW, doubling its size.    
Remember Cities, the Adams Morgan restaurant that changed cuisines based on the featured city? Taj Sohal and her mom, Anju Gill, owners of Indian eatery Glassey in Bloomingdale's space, are aiming to do something similar, with Mood Swings Food Hall, that changes cuisine every month, located at 1625 First Street NW.   
NewYork City-based cocktail bar, The Dead Rabbit, is slated to open at 910 F Street NW where Pi Pizzeria used to be. Owner Jack McGarry's mission is to "decouple the American-Irish pub from inaccurate stereotypes."   
Quick Hits:  Grand Central Sportsbook H Street is slated to open at 625 H Street NE, joining its sister operation, Grand Central Sportsbook Restaurant & Bar in Adams Morgan. That will make Brian Vasile the only independent restaurant operator with two Class B sports betting licenses in D.C., pending final approval from the Office of Lottery & Gaming…. Sports & Social opened where the Smith used to be at 1314 U Street NW. It joins its sister operation at Pike and Rose in North Bethesda…. Claudio Pirollo of Et Voila! opened Claudio's Table at 5441 MacArthur Blvd, NW in Palisades. The kitchen is helmed by Alessandro Pirovano, former executive sous chef at Fiola in Penn Quarter…. Elsa Ethiopian Kitchen opened where Medaterra was, at 2614 Connecticut Ave. NW… Matt Baker opened his third Baker's Daughter, at 1064 Wisconsin Ave. NW in Georgetown. His first two "daughters" are in Ivy City and at the Eaton Hotel in downtown D.C.  
Linda Roth is Founder and CEO of Linda Roth Associates (LRA), a D.C.-based public relations and marketing firm that specializes in the foodservice and hospitality industries. Follow her at: @LindaRothPR; #LindaRothPR;  or www.lindarothpr.com.